Embarking on a Rewilding Journey at Elmore Court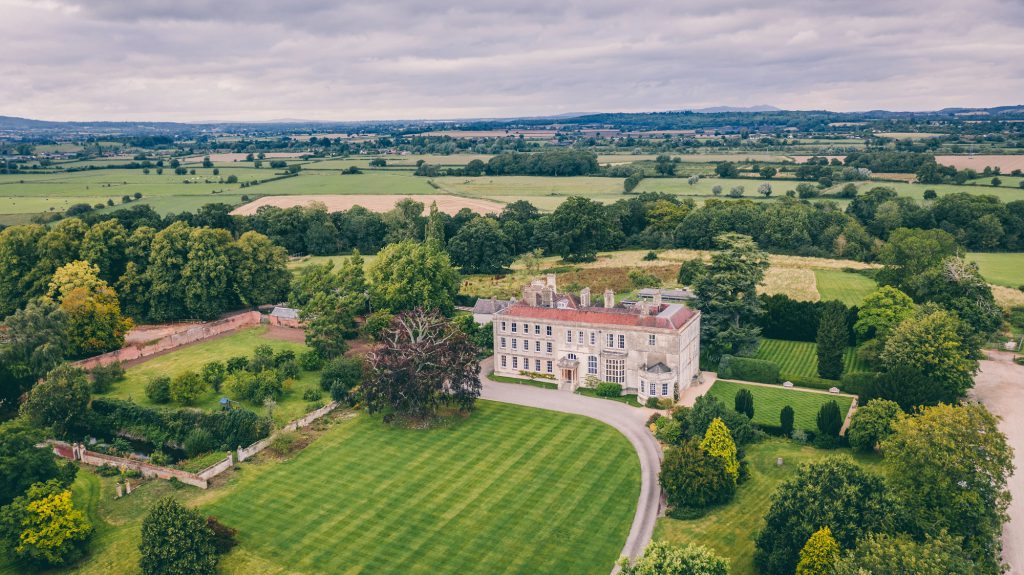 Elmore Court is one of England's oldest family homes, having been in the Guise family for over 750 years. After a career as a DJ, record producer and festival organiser, Anselm Guise inherited the house 13 years ago, and has successfully restored Elmore as a premium wedding and events venue. Now, Anselm gives us an insight into his environmental vision for the estate, and his plans for Elmore to take up the torch of rewilding.
The land at Elmore Court was granted to my ancestor Anselm de Gyse in the mid 13th century when no doubt the landscape looked very different to what it does now; one can only imagine the abundance of wildlife there must have been back then. Since then and until now a lovely house has been built and the land has of course changed a great deal, though most of it has been sold.
When I inherited the estate in 2007 from my late Uncle, Sir John Guise, it comprised of about 1200 acres made up of 5 tenant farms and a number of cottages. The main house was materially in a fairly terrible state and needed a lot of work, including installing effective central heating. Like so many in my position I had a huge tax bill and wondered whether the time had come to sell, and if not, what to do. My life before this was pretty sweet; I was making a decent living and having a great time in the world of music and festivals and all of that brilliant stuff – so even though I felt very lucky, a large part of me was averse to all this new responsibility!
I had of course taken an interest in the estate beforehand, and one of the main things that interested me was that country estates were once amazingly self-sufficient and sustainable. I think that's been lost over the last few decades, which is a real shame and a symptom of what I see as mankind's divergence away from nature.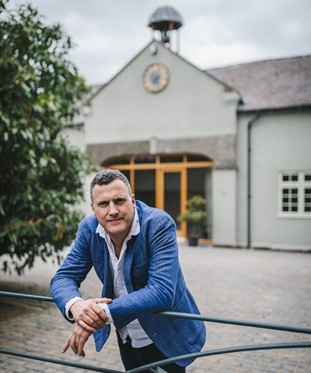 I think it is vital that all landowners and custodians of the countryside think about our future, and whether our relationship to land and nature should be recalibrated. I think it does, and urgently; now that I have children even more so. So, for me, the goal wasn't to simply achieve financial sustainability but also in terms of its impact on the environment. It's been very much that challenge that has driven my motivation here.
The core of what we do at Elmore Court is a wedding and events business, which of course has had a very rough ride over the last year and hopefully will be back to business for real in late June. I have injected my passion for music, sound systems, fun, food and parties into it and as a result I love it and it's been a success. We built a soundproof building we call 'The Gillyflower' out of mud and timber from the estate, the heating is all provided by biomass using fuel from our own managed woodlands, and the kitchens are now able to use our own home grown produce.
In an ever increasingly competitive marketplace, I think it's important to keep innovating whilst at the same time keeping an eye on sustainability. So, the next stage is to try and build some treehouses overlooking nature rich land.
The Gillyflower events venue
A few years ago, I became aware of the rather amazing Knepp Estate in Sussex where they have allowed a large chunk of land to go back to nature. I hadn't really considered going that far before, and they have very much shown the way with 'Rewilding' in lowland Britain.
'Could I do this at Elmore?' I asked myself, and it's taken some time, but since October we are now pushing ahead on 250 acres that has come back in hand over the last few years. Rewilding as a term means different things to different folks, but to me it is simply allowing nature to be the main influencer again on the land; for us to step aside and relinquish control. It's such an exciting idea, and with spring coming one can already see and hear the difference… the abundance of plants where there was once just wheat, and the song of birds in the woods where previously pheasants had overpowered everything.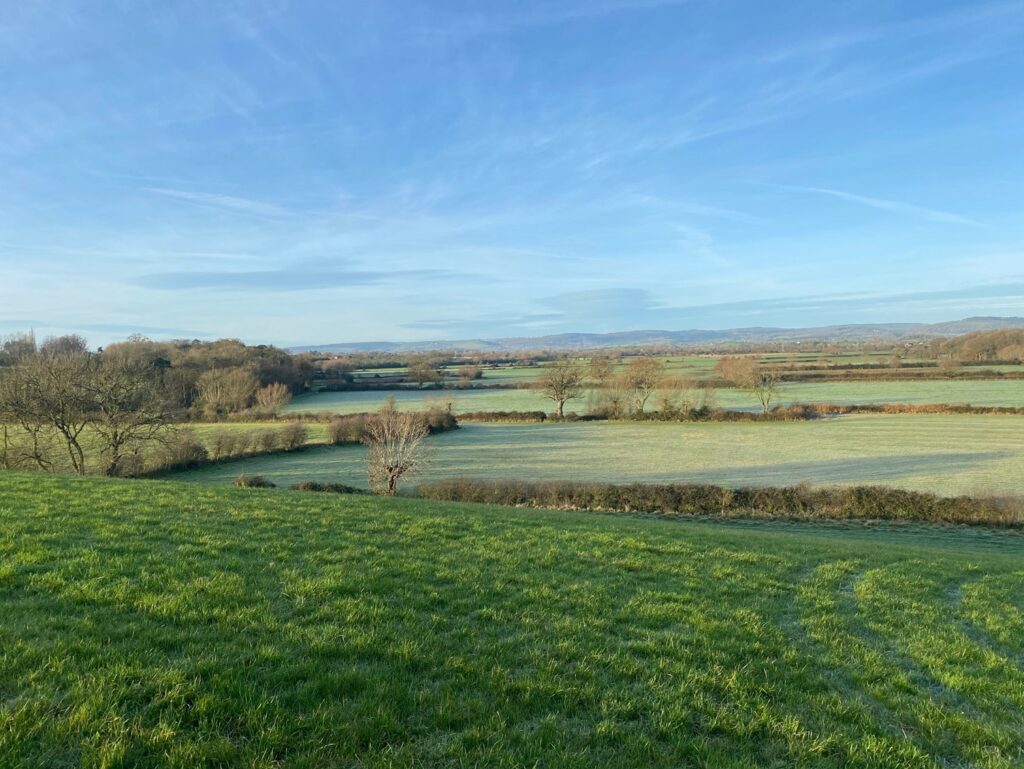 Part of the 250 acres to be rewilded
The plan is to let the land literally go wild. Some will no doubt complain that it looks untidy, and perhaps it will… We shall let the plants grow as they want and in time will start to introduce large hardy herbivores that can winter outside… Cattle, Pigs, Ponies and Deer. The interaction between these animals and the flora will settle into something quite amazing with its own natural balance and an inevitable increase in biodiversity and abundance.
The whole thing will be ecologically surveyed so we know what is happening and can measure the improvements. It will also need to be managed to some degree, as a true wild place would have apex predators and we can't very well bring them in too. Resultingly the animals will breed and will provide us with a source of high-quality pasture fed Beef, Pork and Venison. So, there is an element of farming to it, albeit of the very light touch variety.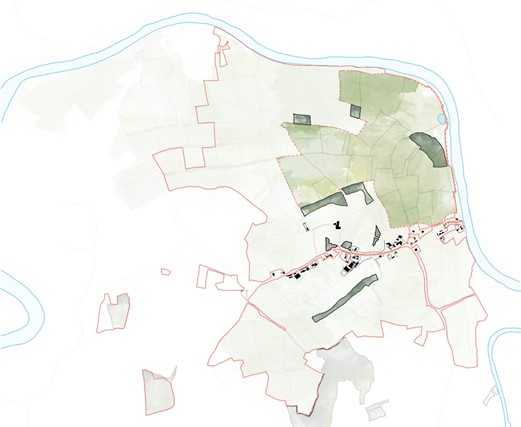 A map of the Elmore Estate showing the outline of the rewilding area
Reading this, some might wonder how it is all paid for now that I am no longer receiving any rent. Thankfully (and I hope this remains) the subsidies for farming are moving away from the policy there has been for a long time, to one where agriculture will be incentivised with public money for public goods, i.e. clean water and air, nature recovery, and reduced flooding. Eventually this will be wrapped up in the so called 'Environmental Land Management scheme' or ELMS.
For now, however, this is in a trial stage and so we are currently applying for countryside stewardship grants from Natural England. If successful, they match and will maybe even improve on the rents we had before. There are also lots of exciting developments around 'Natural Capital' and 'Biodiversity Offsetting' which I won't go into now and are at an early stage, but I can see those providing financial help to also persuade folks to change the way they use their land.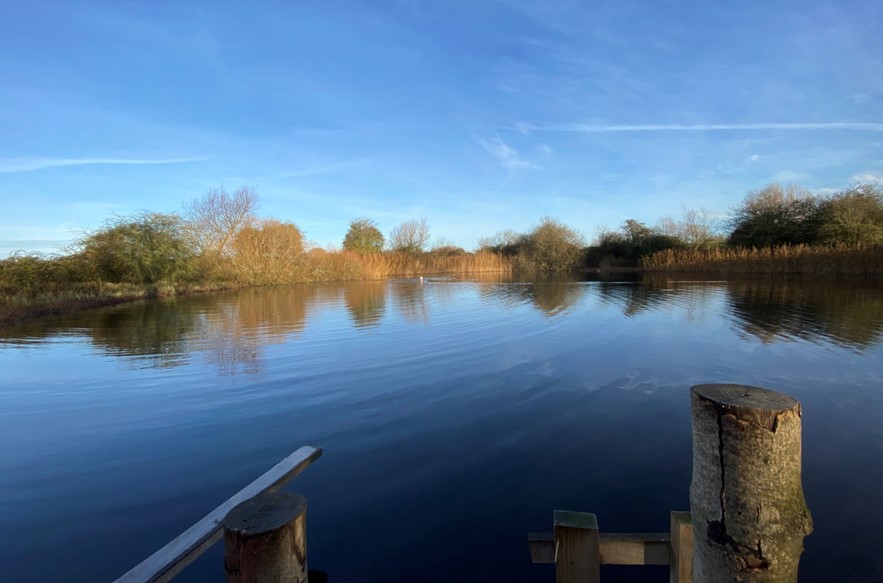 Elmore Court wild swimming pool within rewilding area
But for us, I see the rewilding being a kind of core value of what we do. I think we all need to be rewilded ourselves and part of this will, assuming we are granted planning permission, include 6 super cool treehouses that will overlook some of the land. These will provide accommodation for our wedding and events guests, but also for others too. I am personally so excited about this and am working with the same architects who designed The Gillyflower – everyone wants to build a treehouse, don't they?!
More than that, I simply love the idea of people reconnecting with nature. I love the idea of the Elmore Estate being a positive thing for our world and for it to still to be light, fun and full of festivities… perhaps an example of how a country estate can be in the 21st century.
Article by Anselm Guise
For more info about Elmore Court, visit www.elmorecourt.com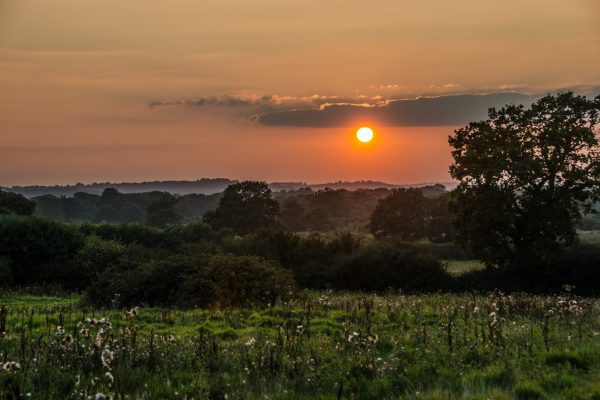 Remembering Sussex's Wild Past at Knepp Estate
Knepp has embraced a theory of grazing ecology which uses free-roaming grazing animals to restore soils and reshape the landscape, creating complex and rich habitats for a wide range of native fauna and flora.
Painshill, in Surrey, invites families to enjoy an enchanting fairy tale adventure in a landscape full of stunning autumnal colour.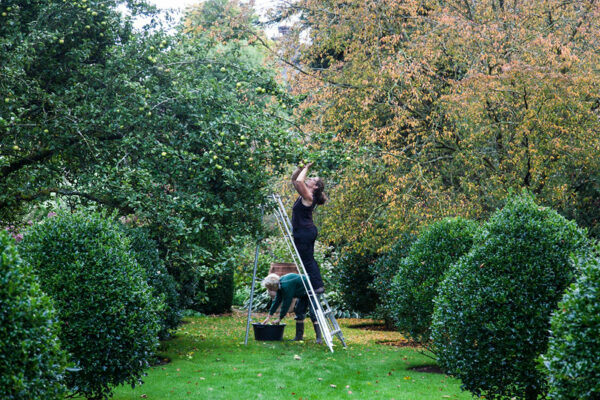 From bees to beer, apples to agriculture, there will be something for everyone at Dalemain's Harvest Festival.
To celebrate the 20th anniversary of opening to the public, Chawton House will be bringing together some of the most precious treasures in the collection for the first time.