Delivering Renewable Energy in a Historic Landscape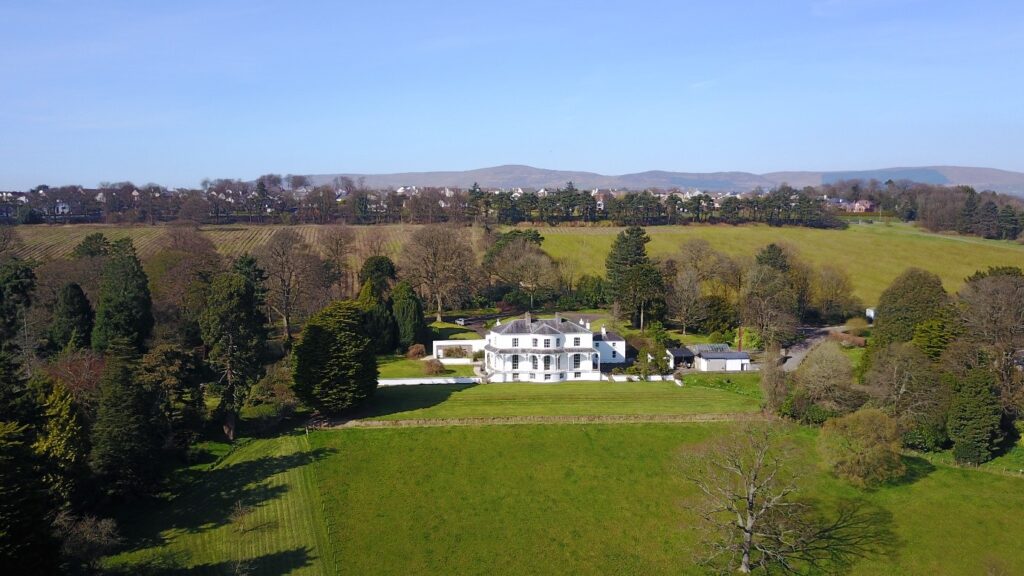 Brook Hall is an elegant Regency villa on the banks of the river Foyle in Derry, Northern Ireland. The original house was the headquarters for King James' Army during the famous Siege of Derry in 1689, but in 1852 the current house became the home of the Gilliland family, who still live there to this day. Managing Partner David Gilliland gives us an overview of the pioneering use of biomass at Brook Hall, and the many benefits of making historic estates self-sufficient.
The implementation of renewable technologies has been one of the biggest game changers for historic houses over the last few decades. Almost every historic estate across the UK has either considered or implemented renewable energy in some form or other into their historic landscape. And why not? For many historic homeowners, the technology just makes sense. Not only does it provide us the potential to become completely energy self-sufficient from our estates, it also helps us to protect the heritage landscapes in our care for many more generations to come.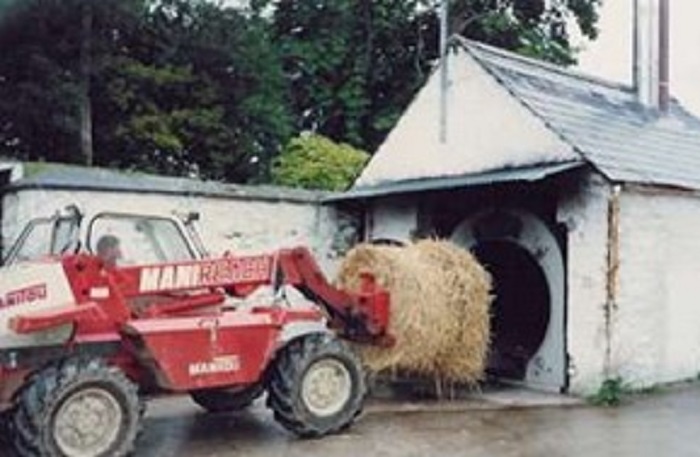 Here at Brook Hall, our venture into renewable energy began in 1988, with the installation of our first biomass boiler. At that time, our 18th century home was solely heated by oil, which like most commodities was becoming increasingly more expensive. When it came to replacing the oil boiler, it provided an opportunity to look outside the box and take the risk on a biomass boiler instead. The boiler we settled on could burn both straw bales from the estate's arable farmland and windfall from the encompassed woodlands so that for the first time in the house's history it was totally self-sufficient for heating. The abundance of biomass available across the estate ensured that from that day the house was properly heated throughout the year, thus driving out all damp, and significantly reducing our upkeep and maintenance costs.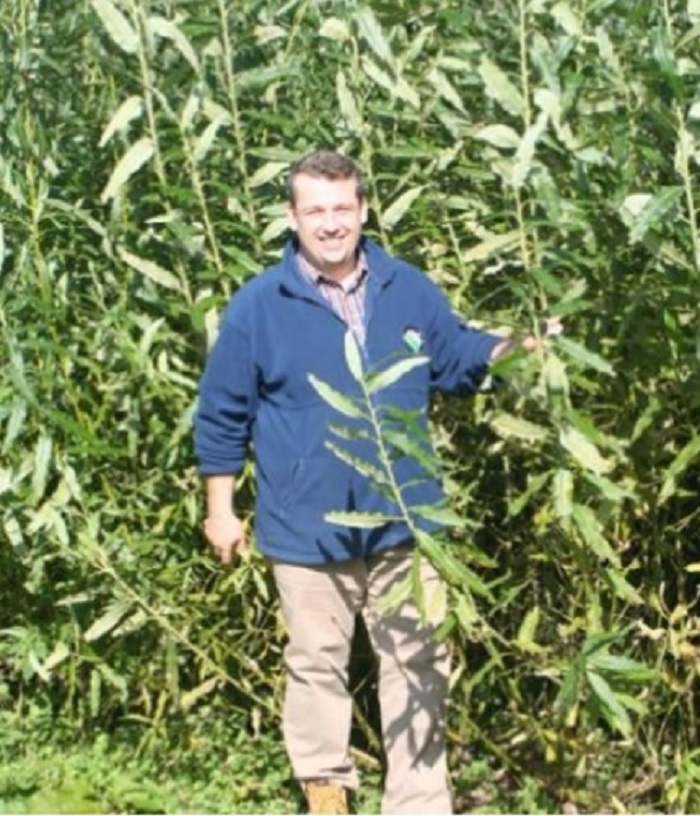 Dr John Gilliland OBE – Estate owner and pioneer in biomass and sustainability, and the first biomass boiler at Brook Hall installed in 1988 burning straw bales to heat the estate house.
With our first-hand experience in renewable energy, and also our passion for the environment, we have developed over the past 30 years into a showcase for sustainability in our heritage landscape. Seeing the role that renewable biomass energy could play in rural areas, we pioneered the development of short rotation coppice willow as a biomass fuel source, which we could grow on our arable farmland. Our research into crop development, pest prevention, and fuel production, guided the legislative standards for producing biomass through agriculture, helping to replicate our model not only across the UK and Ireland, but also into North America and Europe. Developing the crop further, we showed the biofiltration and bioremediation benefits of our willow crop in waste treatment to prevent environmental pollution, helping to improve the environmental sustainability of our landscapes.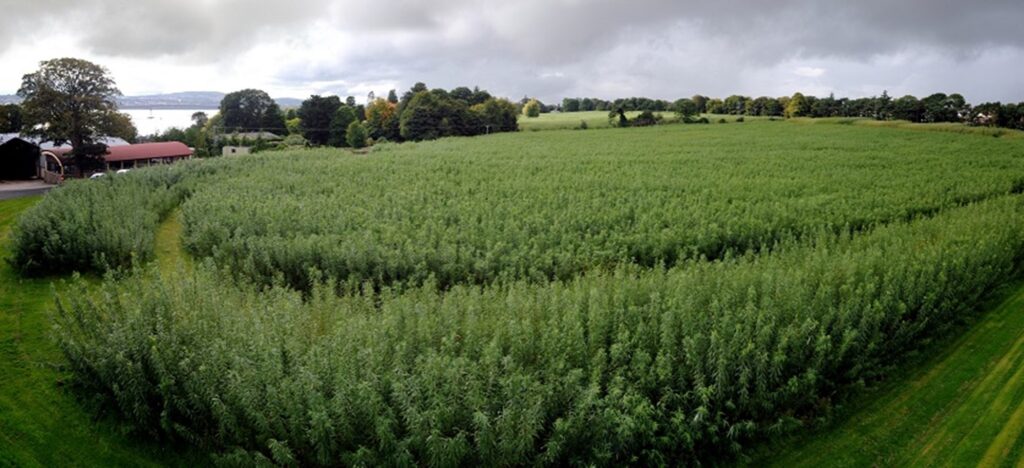 Short Rotation Coppice Willow growing outside our biomass processing facility and Wood Energy Visitors Centre
Renewable technologies do not take the 'one shoe fits all' approach of oil and gas. For renewables there are constant developments in new technologies to produce energy from almost any landscape. For us, biomass worked, for Cragside in Northumberland it was hydropower. The key to success comes from implementing the technologies that successfully meet your needs while remaining sympathetic to your heritage landscape.
Ireland's First Wood Energy Visitors Centre opened at Brook Hall in 2006
The implementation of renewable energy is one of the key ways historic houses can reduce carbon emissions to combat climate change. Here at Brook Hall, like many other heritage landscapes across the UK, we are feeling the impact of climate change. Rising sea levels are undermining and threatening the integrity of our 17th century walled garden and increased soil salinity within the walls makes growing of produce difficult. However, reducing carbon emissions is only one side of the 'carbon coin', the other, carbon sequestration, which is where historic houses really come into their own as the custodians of heritage landscapes.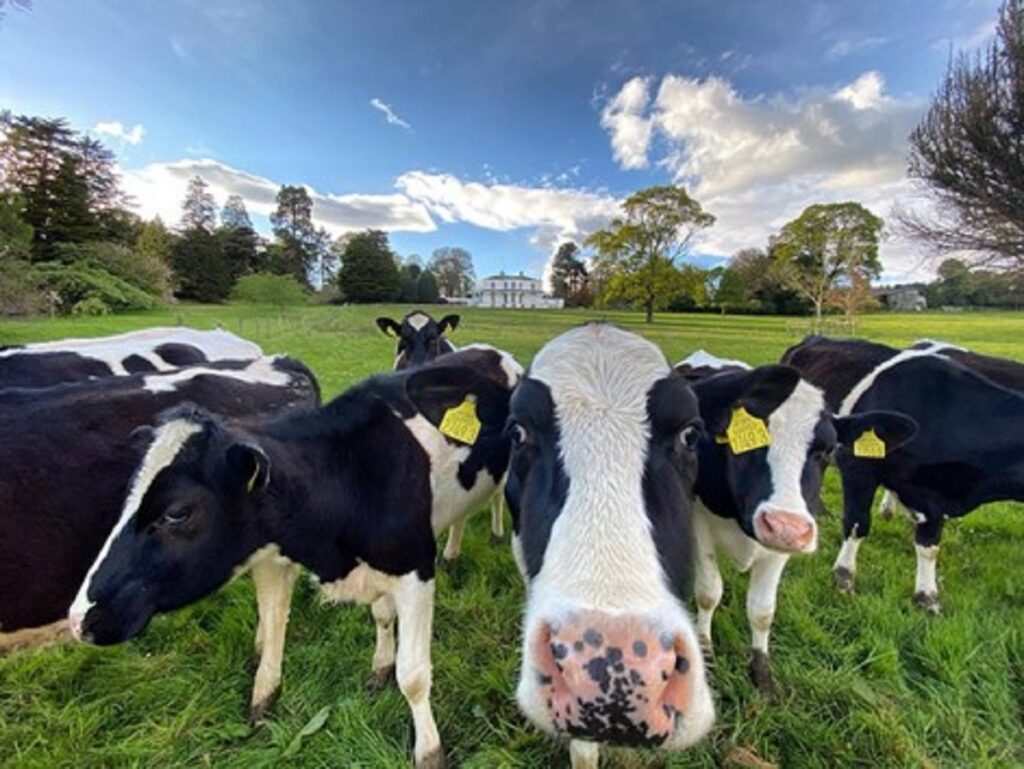 'The Ladies of Brook Hall'
Our current line of research, working with six other landowners in Northern Ireland and several research institutes, is using new digital surveying technologies, such as LiDAR to accurately measure the carbon in our trees and hedges, and carbon analysis of our soils to work out annually what carbon we sequester in our heritage landscape, which, when compared to our carbon emissions, in essence creates a whole business 'carbon balance sheet' for each of the landowners involved in the project. To date, the benefits nature based solutions has been ignored in the fight against climate change, but when critically analysed and properly managed, can in fact have a more significant impact on global greenhouse gas levels than that of standard carbon mitigation methods.
The Brook Hall Estate Sustainability Ethos
The solutions to ease climate change cannot be found in one silver bullet, nor will the climate challenge be over soon. However, to succeed, not only do we need to look at embracing new technologies as they emerge, but also, we must include our existing landscape's nature based solutions, measured credibly and transparently, so that we can acknowledge our historic homes for the positive role they play in maintaining heritage, a clean and healthy environment, and progressing our collective journey to Net Carbon Zero.
David Gilliland, Managing Partner at Brook Hall Estate
If you would like to find out more on any part of our research, please get in touch at: info@brookhall.co.uk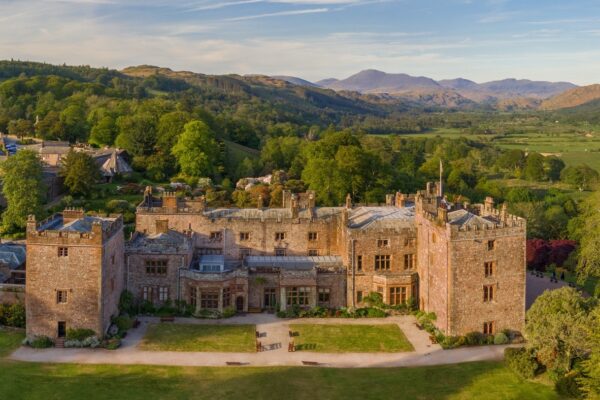 Sustainable Energy at Muncaster Castle
Today, Muncaster Castle is a thriving tourism attraction and a centre of hawk and owl conservation, welcoming visitors from across the world. We spoke to Ewan Frost-Pennington, a member of the next generation at Muncaster, about his passion for sustainability...