What is 'Visual Culture'?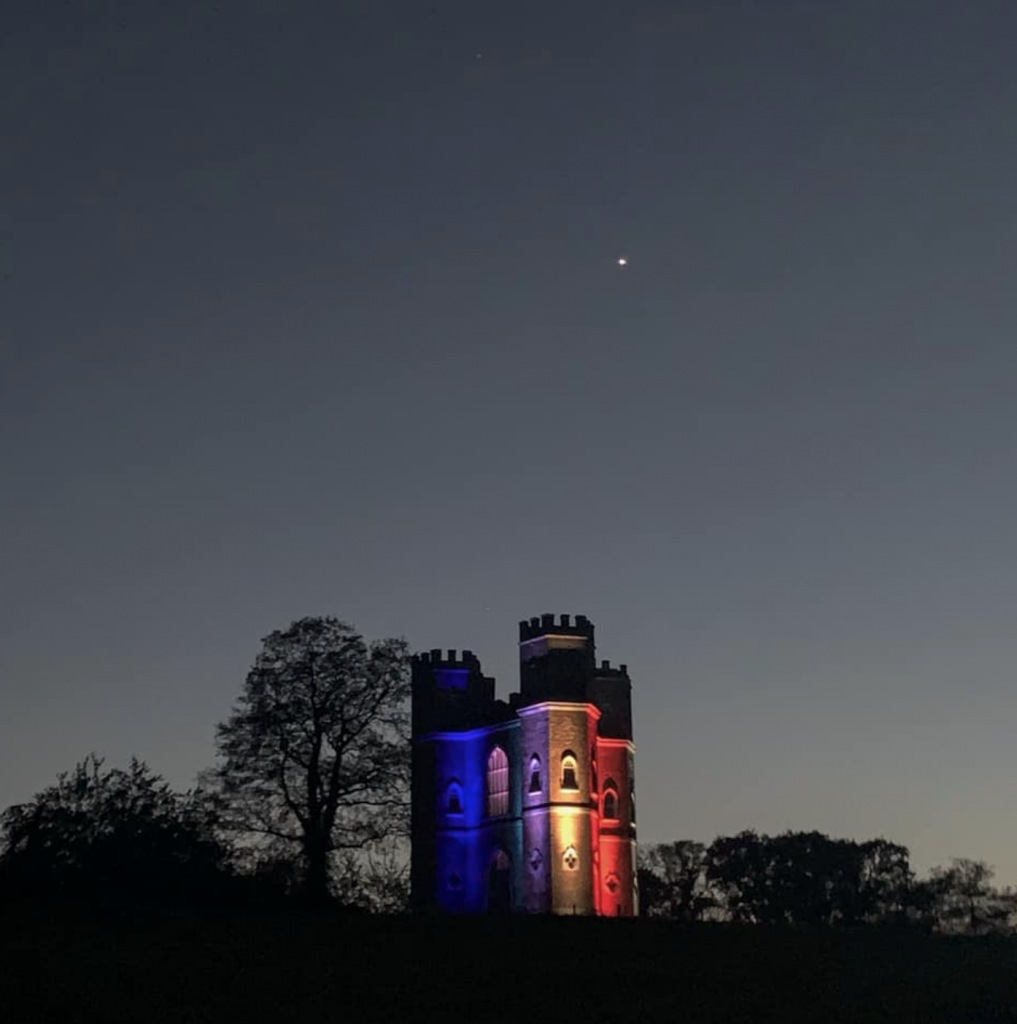 In today's blog piece, Derry Tydeman, the Heritage Manager at Powderham Castle, Devon, tells us how and why they've lit the castle blue.
Take a look around you now, what do you see and what does it mean? Is there a story to the object, the painting, the photo, the furniture, the room itself? This is the question that we are asking ourselves every day in the heritage industry. We research and record everything looking for meanings, purpose and stories. If a picture says a thousand words, then everyone with a camera phone is an author.
For historians photographs are gems in a collection, a few days ago I was looking through some photographs of Powderham from around the late 1880s, these rare chances to see what the castle really looked like 140 years ago, there was an awning above the entrance door that no longer exists and a sofa in the music room that now sits in storage awaiting restoration. There were no more than 10 of these photos, each depicting a specific scene and I spent time reflecting on each one, taking it in, looking at the details, noting where flowers grew or which curtains were open. Now, put in to instagram #PowderhamCastle and you will see nearly 10,000 images. In generations to come Instagram, Facebook, Google, Pinterest (etc) will be an archive like no historian has ever had access to, and we are all archivists, diligently uploaded and adding to this collection, captioning, dating, narrating and labelling each entry.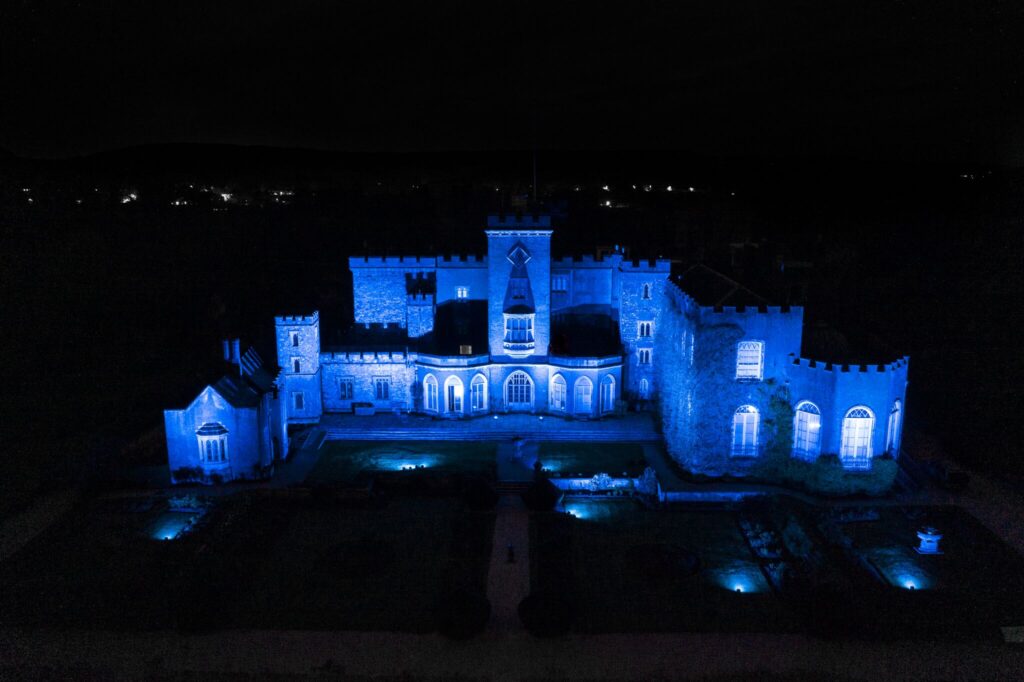 We are all photographers, we are all authors, we are all archivists.
I spend more time than most probably reading through the diaries of strangers who lived centuries ago, I trawl through letters; personal correspondence, professional planning, banking records and accounts. Last week my 7-year-old told me the story of The Great Fire of London – her learning that day at home school. When asked how she knew so much from so long ago and she told me "A man called Simon Petes" keep in mind that she has only just turned seven, "wrote about it in his diary and somebody found it and read it". The UK has a literacy rate of 99%, but 500 years ago this was less than 20%. Communication is evolving quicker than the statistics can keep up with. Five years ago Facebook and WhatsApp combined processed an average of 60 billion messages per day. By 2020 WhatsApp alone was processing 65 billion a day. We are leaving a communications trail like never before – so what are we saying?
A few weeks back, with this rolling around in my mind, I thought what do I want to leave as the impression of Powderham during COVID-19. What image would I want to show my grandchildren when they ask about this time? I so wished I could give them that intangible feeling I got when I stepped out on to the doorstep at 8pm for our key workers, with our humble hands coming together and through sound joining with our neighbours and the chorus of pots and pans clanging together with applause echoing around the village where we live. Sure, I can put it in words, I can leave it somewhere for future generations to find, I don't keep a diary so I place it here, online.
The noise of applause was temporary within minutes our street had fallen silent, and once again it was back to tucking three children in to bed, now slightly giddy from the excitement of being allowed to hit a pan with a wooden spoon. Within the days that followed I considered how we could do something more, we have this spectacular castle built proudly on the banks of the Estuary – a landmark, a stage, a visual icon. With a thousand word limit I don't know if I could express the gratitude that we feel for those who are doing all they can do to help others. In a diary entry or a blog article I don't have the words to explain the feeling of all being in something together and unable to reach out and hug a friend, a family member or make small talk with a stranger. Like poppies for soldiers, pink ribbons for breast cancer, the rainbow for equality – we needed a symbol of what it means to share a common belief.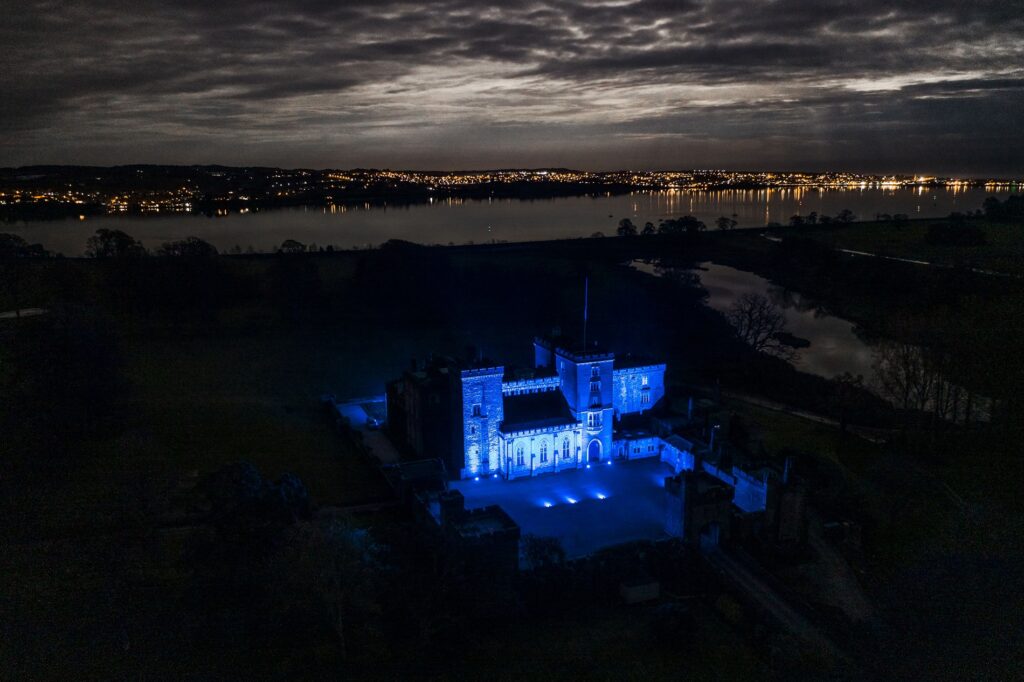 Supported in our ambition by the fantastic Jay and Chris, to capture this moment, this visual representation of current culture, a culture of gratitude. A symbol shining bright in amongst the dark, a moment of hope for a better day to come – when we will see each other again.
You can read this article on the Powderham Castle LinkedIn page here.