The Historic Houses App
Historic Houses is testing a new way to display your membership details, using your phone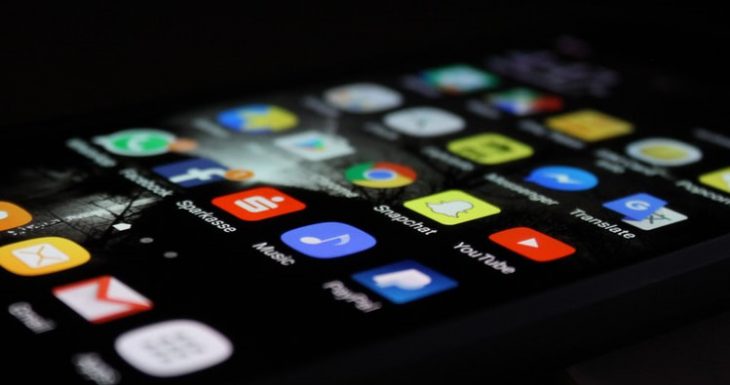 The Historic Houses app allows you to display your Historic Houses membership card details on your chosen mobile device. These details do not replace your physical membership card, and 'digital cards' may be used solely at the discretion of Historic Houses and participating member attractions.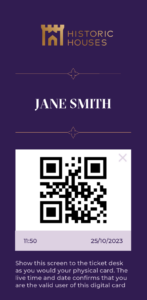 The sole functionality of the previous app has changed. The new app no longer shows information on visits, houses, or opening times. For this information, please instead use our mobile-enabled website.
To prevent misuse, when you log in to download your digital card for the first time, it will be locked to the device you are using at the time. You will be unable to download the card onto any other device without first contacting Historic Houses with an application to de-register this device and replace it with a new device. Historic Houses reserves the right to refuse re-registration of devices for any reason.
Make sure you want to lock your card to the device you are using at the time before you log in for the first time!
Before you can complete your log-in for the first time you must read and agree to the full terms and conditions of use of your digital card, which you can refer back to at any time on this page.
Please note: to be able to log into the app and display your digital card, you must have already registered an account on our website. You can register an account here.
Please read our Frequently Asked Questions about the new app here.
Terms and conditions of using the Historic Houses App
Historic Houses has created an app to trial and develop the idea of digital-only access to attractions offering free entry to our members. The ability to download a digital version of your membership card and use it to redeem offers of free entry to participating attractions is offered as a convenience, not a right. Use is purely at our discretion and the discretion of our participating attractions. Free entry with a digital card only may be refused at any time and for any reason. Not all attractions that offer free entry to our members will accept digital cards.
Please be aware of the following terms and conditions:
Your digital card is for convenience and information only. It does not replace your physical card. You should still carry your physical card with you at all times and may be required to show it at any participating attraction in order to enjoy free entry.
When you download your digital card for the first time (by logging into the app with a valid visitor-member user account), we will record the unique ID of the device you download it to (the 'associated device'). You will only be able to use your digital card on your associated device.
Once you have associated your device, you will not be able to log in to the app on other devices. If you lose or change your device, and need to associate your digital card with a new device, you must apply to Historic Houses on info@historichouses.org to manually reset your stored device ID.
Historic Houses reserves the right, at its sole discretion, to refuse to re-associate digital cards with new devices, for any reason.
Re-association of a card with a new device will be refused in any circumstances in which Historic Houses has reason to suspect fraudulent card use (and Historic Houses is not required to justify its decision or share its grounds with the user).
No participating attraction is under any obligation to accept a digital card as sufficient for redemption of an offer of free admission.
Notwithstanding any of the above, all offers of free entry to participating attractions, by whatever method, are subject to the terms of membership of Historic Houses.