Our March painting: Laura Diggens paints Forde Abbey
A carpet of crocuses and daffodils under a bright, early spring sky covered the gardens of Forde Abbey when I visited earlier this month. The light azure was the perfect backdrop for the highest-powered fountain in England and the sea of purple offset the golden Ham Hill stone of the former Cistercian Monastery.
Forde Abbey sits on the banks of the River Axe in the borderlands of Somerset, Devon and Dorset. Saved from the fate of many other abbeys and priories at the time of the Dissolution of the Monasteries due to its architectural significance, Forde Abbey has instead held almost a millennium of unbroken inhabitancy from the 12th century. The architecture reflects these changes of occupants and fashions and has stood the test of time making its way into Nicholas Pevsner's book 'The Best Buildings of England' many centuries later.
Today's abbey shows the signs of its monastic heritage and medieval and Tudor origins such as the richly decorated, double height oriel window as well as the Great Hall with its magnificent painted ceiling created by Thomas Chard, the last Abbot at Forde. Later Edmund Prideaux, the local MP for Lyme Regis was largely responsible for creating the family home of Forde Abbey in the 17th century with the distinctive tessellated octagons on the sash windows brought in in the 18th century.
The gardens, include bog gardens, a stunning arboretum with numerous magnolias, a favourite being the Caerhays Belle with the ever present water, trickling and cascading around the garden, coupled with the golden, glinting abbey as the centrepiece makes a spring day at Forde Abbey an enchanting experience.
Related links from Historic Houses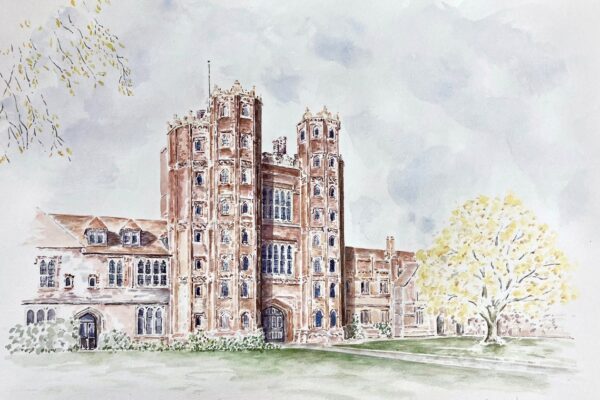 Throughout 2022, Historic Houses will be working with artist, Laura Diggens, to showcase her beautiful drawings and paintings to our members and supporters. Laura will be producing twelve paintings over the year, each depicting one of our member houses around...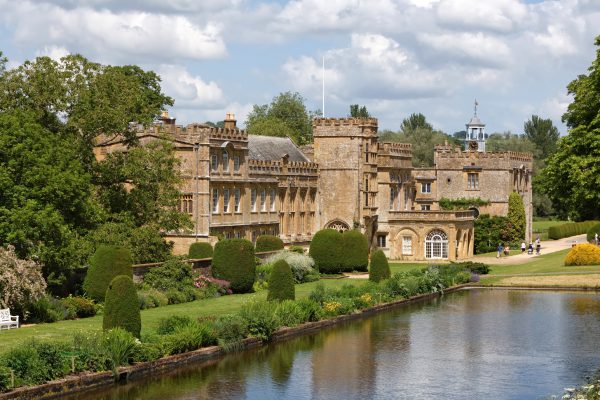 Free for members
Chard, Somerset, TA20 4LU
Become a Historic Houses member
Explore the nation's heritage from just £65 per year.
Hundreds of the most beautiful historic houses, castles, and gardens across Britain offer our members free entry.
Also: receive a quarterly magazine, enjoy monthly online lectures, get exclusive invitations to buy tickets for behind-the-scenes tours, and take up a range of special offers on holidays, books, and other products you might like.