Our April painting: Laura Diggens paints Houghton Lodge
Laura Diggens reflects on the experience of preparing April's painting of Houghton Lodge in Hampshire:
Kestrels and red kites filled the skies while swans, bottoms up, navigated the genteel waters of the Test River as I explored the walled garden and water meadows surrounding Houghton Lodge during my visit earlier this month. The seemingly endless April sunshine made for a tranquil visit to one of the earliest and finest examples of the Cottage Ornee style.
Houghton Lodge, described as the 'jewel of the Test Valley' was designed in 1790 by John Plaw, a disciple of John Nash, and was likely designed originally to be a fishing lodge. This style thrived during the Regency period, giving landowners somewhere to spend time in a more naturalistic landscape than those of stately homes and formal gardens.
Houghton Lodge was influenced by Horace Walpole's neo-Gothic mansion, Strawberry Hill. Decorative Gothic windows and doors open onto the delicate wrought iron verandah, adorned with climbing roses and clematis with views over the river and water meadows beyond. In the distance the chalk monolith of Marsh Court, a Lutyens and Jekyll collaboration can be glimpsed through the trees.
The walled garden was filled with the scent of the apple and pear blossom from the heritage orchard while on entering the glasshouse you were hit by the fragrance of a freshly opening jasmine. A glimpse of the newly planted Japanese garden was tantalising, and I hope to return in the future to see its evolution amongst this bucolic landscape.
Related links from Historic Houses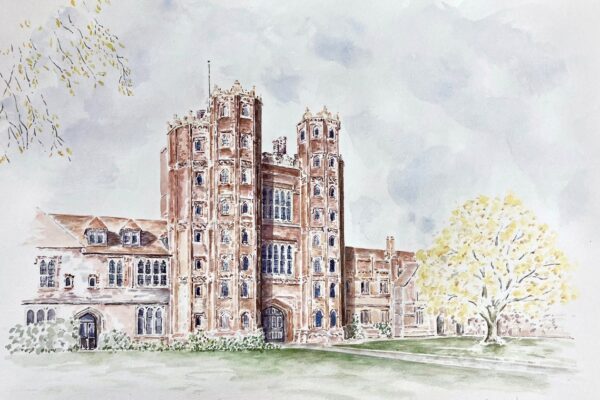 Throughout 2022, Historic Houses will be working with artist, Laura Diggens, to showcase her beautiful drawings and paintings to our members and supporters. Laura will be producing twelve paintings over the year, each depicting one of our member houses around...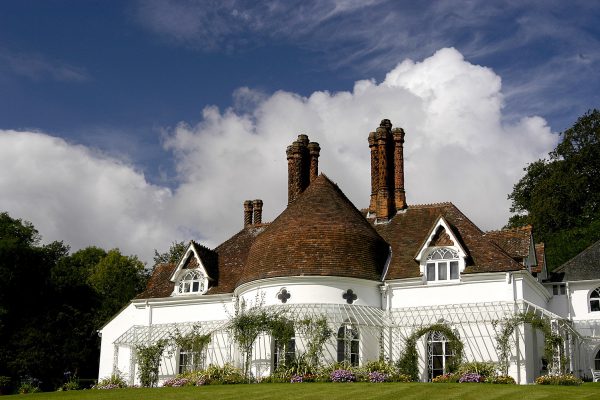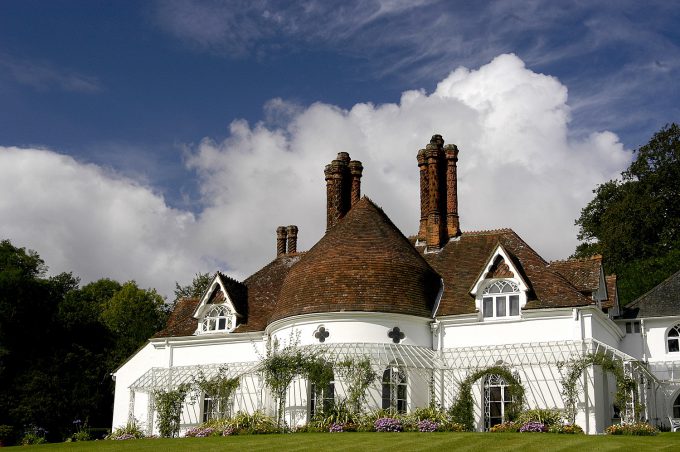 Free for members
Stockbridge, Hampshire, SO20 6LQ
Become a Historic Houses member
Explore the nation's heritage from just £65 per year.
Hundreds of the most beautiful historic houses, castles, and gardens across Britain offer our members free entry.
Also: receive a quarterly magazine, enjoy monthly online lectures, get exclusive invitations to buy tickets for behind-the-scenes tours, and take up a range of special offers on holidays, books, and other products you might like.