What to see and do this Easter
Spring has sprung and Easter is here!
If you're on a hunt for fun things to do this bank holiday weekend, why not browse our selection of events that will be taking place at Britain's historic houses and gardens? Perhaps you will discover a hidden treasure among the many houses and gardens that you can visit with a Historic Houses membership.
Entry to all the properties featured here is included in an Historic Houses membership. However, members should note that special events often involve additional charges. Be sure to check the site's website for all the details to avoid disappointment and pre-book if necessary.
Happy hunting!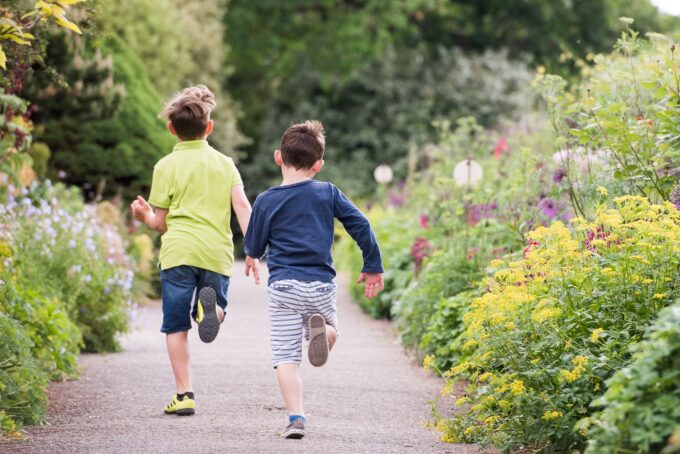 Borde Hill: Hetty's Easter Adventure
This Easter holiday spend time together as a family for fun and nature-filled discoveries at Borde Hill Garden. Spot the signs of spring while exploring the Garden on an Easter-themed trail. Hetty the hen has lost her chicks and we need to find them in time for the Easter Parade. Follow the story trail around the Garden, reading about some of the hens and roosters who live at Borde Hill and discover what happened to the missing chicks.  At the end of the trail tell the farmer your imaginary chicken name to receive a delicious treat.
For more information, visit Borde Hill's website.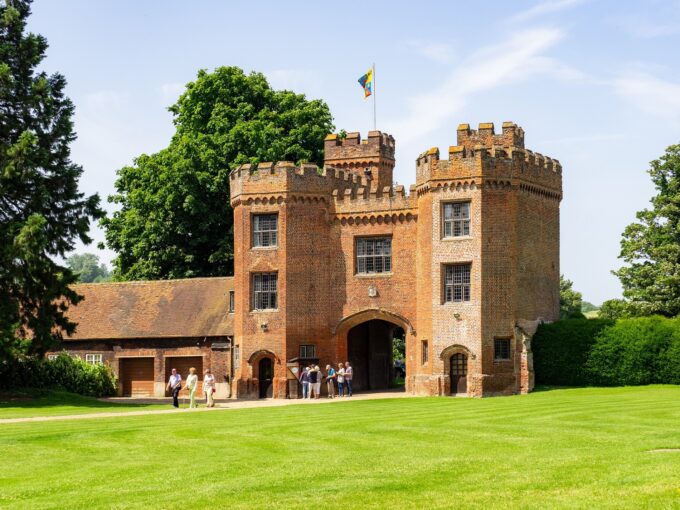 Lullingstone Castle: Easter Egg Quiz
Lullingstone Castle and The World Garden kicks off its season with family fun with an Easter Trail & Quiz. Aspiring plant hunters will be able to scour The World Garden and Grounds for Easter clues and then report on their discoveries to claim an eggtastic surprise, plus the chance to meet some Easter characters!
Visit Lullingstone Castle's website for more information.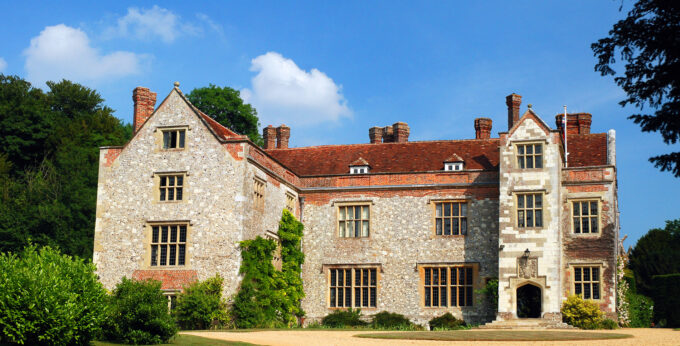 Chawton House: Easter at Chawton House
Keep the whole family entertained this Easter with a visit to Chawton House.  
Admire the stunning spring flowers blooming as you enjoy an Easter egg hunt through the Gardens. Find all of the eggs hidden in the Grounds and collect your prize at the end of the trail. Don't forget to bring along your four-legged friends too to help you with your search! 
There is also a special trail for you to enjoy inside the House, inspired by the fascinating women writers whose works can be found in our collection. From Jane Austen to Aphra Behn, this is the perfect opportunity to discover more about the incredible women whose works can be found in our collection and to discover more about the history of Chawton House too. 
Visit Chawton's website for more information.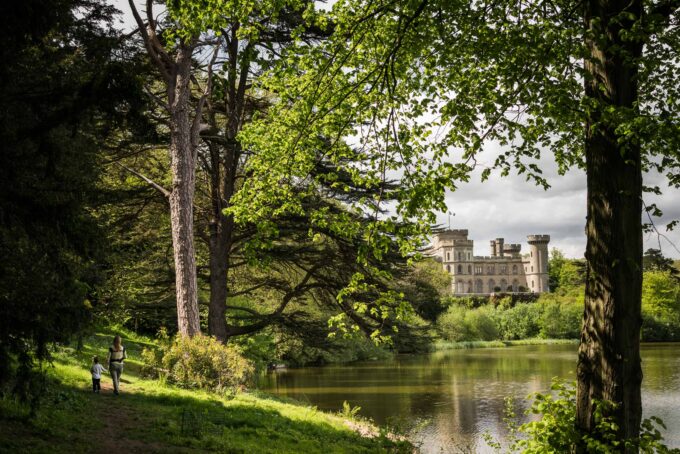 Eastnor: Treasure Hunt
From Friday 15 April to Monday 18 April, enjoy our Eastnor's Easter Global EGGventure Family Treasure Hunt celebrating 150 years of 'Around the World in 80 Days'. Find clues around the castle and grounds and hand in your entry for a chocolate Malteaster Bunny treat at the end. You'll also be entered into the prize draw for the chance to win an enormous Easter egg!
For more information, visit Eastnor's website.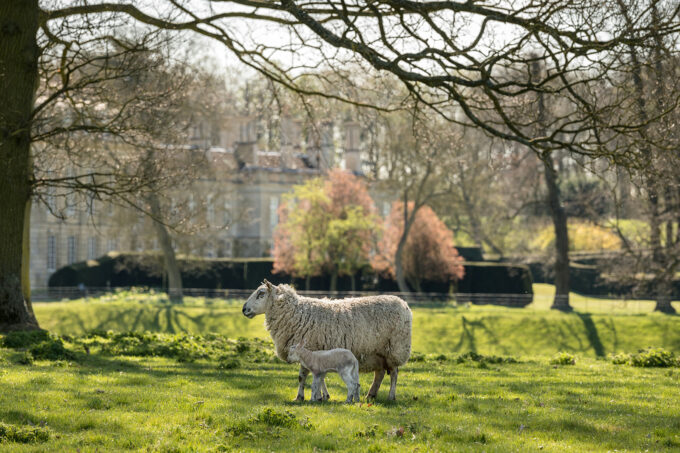 Boughton House: Let There be Light
Boughton House is looking forward to welcoming visitors back to the House and Gardens over the Easter Weekend, and this year there will be an international art exhibition to explore.
The House and Gardens, open Saturday 16th to Tuesday 19th, welcome South African artist Beezy Bailey for a special exhibition named "Let There be Light" in association with Everard Read Gallery in London. The exhibition responds to the architecture, collections, gardens and history of Boughton House.  Bailey has drawn on various themes and threads including the Buccleuch art collection, the florals depicted in the fabrics in the Buccleuch family portraits as well as the Leonardo Da Vinci Madonna & Child from the Buccleuch Collection.
For more information, visit Boughton's website.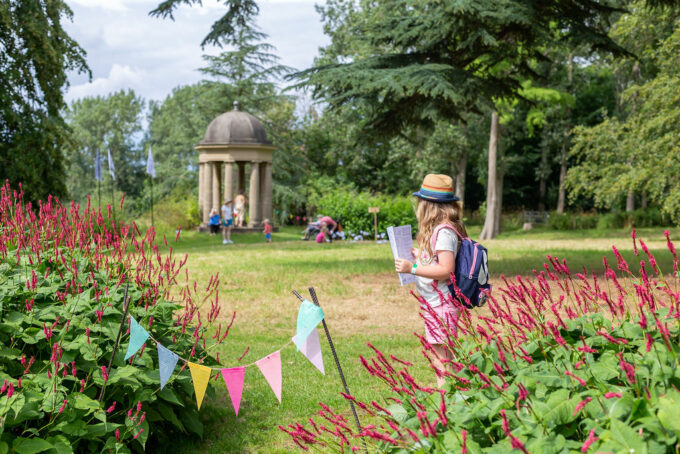 Doddington Hall & Gardens: Easter at Doddington
Explore the walled and wild gardens this Easter with a free Easter trail and nature-inspired activities.
Easter is the perfect time to enjoy drifts of daffodils, beautiful blossom, majestic magnolia and much more. A free Easter trail will be available for children to explore the gardens throughout the Easter holidays. On Easter Sunday and Monday, join us for family fun on the Croquet Lawn with traditional games and get creative with spring-themed craft activities.
For more information, visit Doddington Hall's website.
Bolton Castle: Easter Trails
Throughout the two weeks of the Easter Holidays, Bolton Castle are running cracking Easter Trails. Find all the eggs, take a photograph of our final egg to the shop and win a chocolate egg!
Find out more on Bolton Castle's website.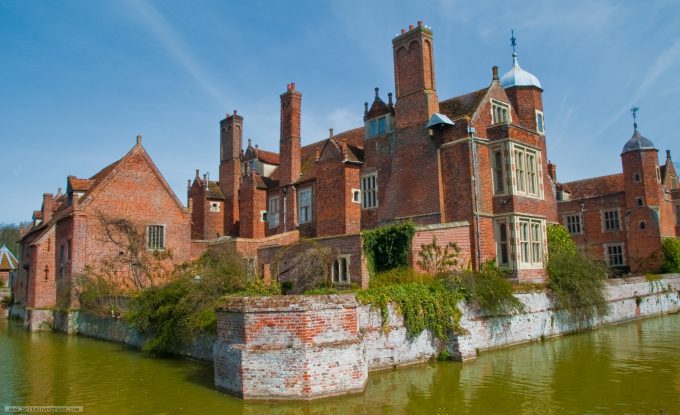 Kentwell Hall: Eastertide
Are you ready for an adventure?  Explore our family-friendly Gardens and woodlands for a fun Easter Trail with a difference, and discover some of Kentwell's fun surprises along the way!
We have laid dozens of decorated eggs on a trail which runs around the gardens and through the woods and we challenge families to find them all, while they enjoy exploring over 30 acres of glorious country house gardens and grounds.  There is also our Eggheads Challenge – 'scramble' the code on the huge wooden eggs to 'crack' the puzzle they reveal, but please don't get 'eggy' if you can't work it out!  This is an egg-hunt with a difference, for the whole family to enjoy and join in with together.
Visit Kentwell Hall's website for more information.
North West and Isle of Man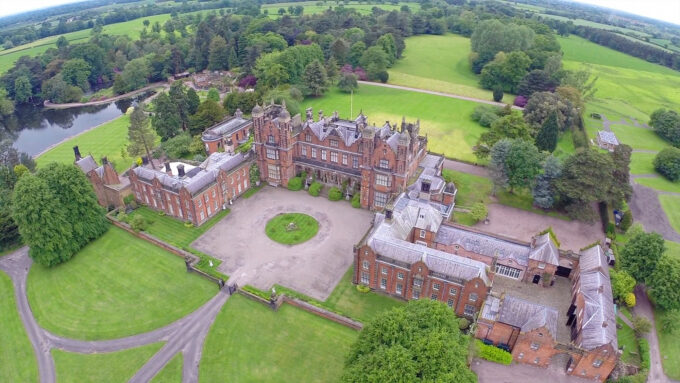 Capesthorne Hall: Alice in Wonderland Easter experience
Alice and friends have escaped from the pages of Lewis Carroll's marvellous tale, and the enchanted world of Wonderland has mysteriously sprung into the gardens of Capesthorne Hall.
There's Alice, Queen of Hearts, Absolem the Caterpillar and of course the Rabbit…will he lead you this way, or that way – who knows!
Dress-up and join the fun as the much-loved adventure comes to life!
Visit Capesthorne's website for more information.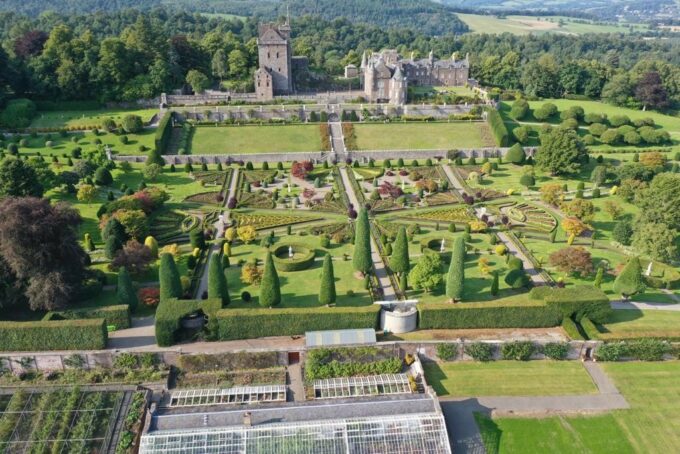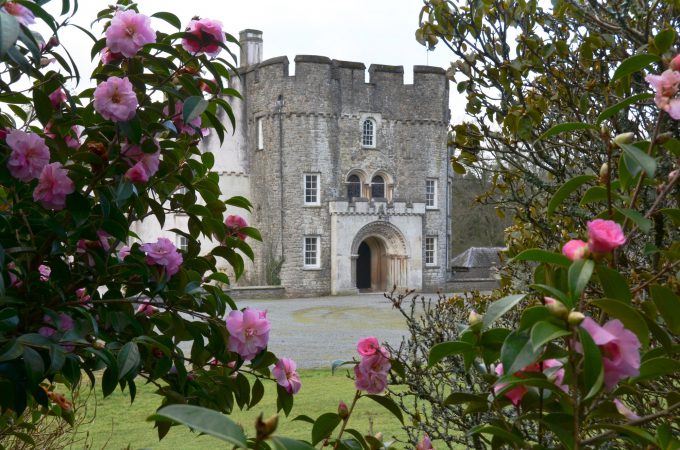 Picton Castle Gardens
Visit Picton Castle this Easter for a fun filled egg hunt around the gardens! If you manage to follow the trail correctly, a chocolatey treat will be waiting for you at the finish!
All children receive a free activity bag, and there are Easter themed crafts to keep little ones busy.
The Welsh Owl Garden & Zoo will have a full daily schedule of flying displays and handling sessions, ending with a fantastic display in front of the castle at 3pm.
For more information, visit Picton Castle's website.