UHI students help uncover historic pathways and planting at Cawdor Castle
Cawdor Castle boasts magnificent gardens which have been carefully cultivated over generations with highlights including the eighteenth century flower garden containing large herbaceous borders and the more modern walled garden with sculptural holly maze featuring over 1200 holly plants.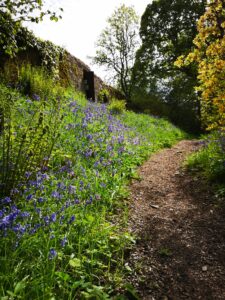 Mihaly Petres, Head Gardener of Cawdor Castle, leads a dedicated team of 5 gardeners in caring for the prestigious gardens.
Having previously studied Horticulture at UHI Moray, Mihaly understands the importance of gaining practical experience alongside studies. Since graduating, Mihaly has kept in contact with one of his lecturers, Nick Chambers and together they have established a valuable relationship providing professional insight and opportunities to current students into caring for these historic gardens and how they continue to be transformed and enhanced.
In February a group of students studying Horticulture HNC attended a practical experience day at Cawdor Castle and have helped uncover the long forgotten paths of the Wild Garden. With thanks to the help from the students, the Wild Garden will be accessible to the public after many years. Mihaly comments;
"Our team and the students were very enthusiastic about the success of this initial phase of this project which has uncovered areas that have been overgrown for decades and exposed old steps, terraces and a water channel'
The Wild Garden is set among the tall trees of the Big Wood including Californian Redwoods that were planted from seed in the 1860's. It is accessed via a discreet door in the wall of the Flower Garden and extends along the banks of the Cawdor Burn. A highlight to visit during the spring months with scented Japanese Azaleas, bluebells, spring bulbs, wild garlic and Gunnera manicata.
Cawdor Castle and Gardens are open to the public from 29th April until 1st October and visitors can visit between 10am – 5pm, seven days a week.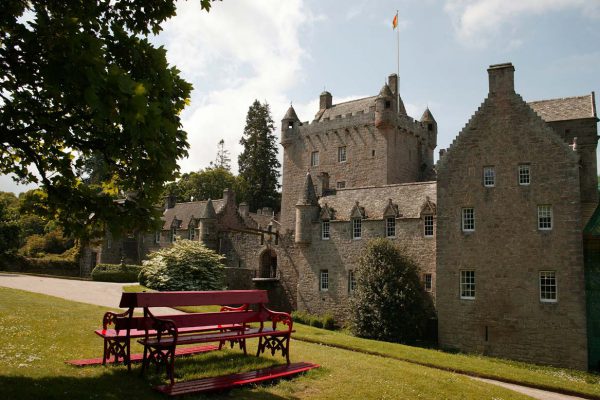 Free for members
Nairn, Nairnshire, IV12 5RD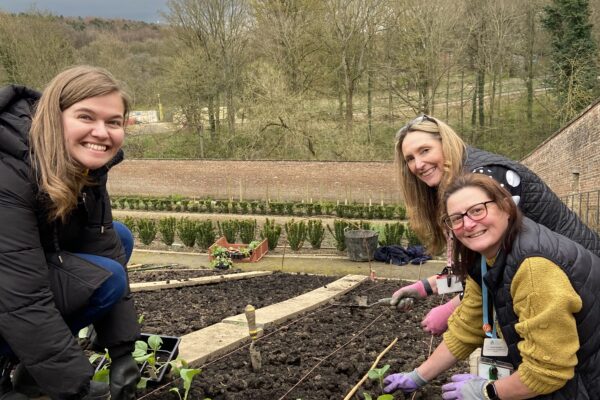 Green-fingered staff at The Auckland Project swapped desk jobs for digging on Friday 14 April to mark National Gardening Day.
Become a Historic Houses member
Explore the nation's heritage from just £65 per year.
Hundreds of the most beautiful historic houses, castles, and gardens across Britain offer our members free entry.
Also: receive a quarterly magazine, enjoy monthly online lectures, get exclusive invitations to buy tickets for behind-the-scenes tours, and take up a range of special offers on holidays, books, and other products you might like.