Sweet Pea Season at Easton Walled Gardens
Sweet Pea Season begins on 21 June and Easton Walled Gardens expect the sweet peas to be in full flower for around a month. Open Wednesdays to Sundays, 11am-4pm.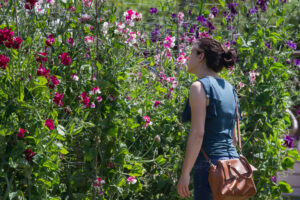 In late June and throughout July, visitors can treat their senses to the visual delights of perfect sweet pea blooms in stripes, bicolours, picotee, light pastels and deep velvet tones. The dazzling colour and fragrance comes from over 40 sweet pea varieties grown at Easton Walled Gardens. From highly scented sweet peas, heritage and antique sweet peas to modern varieties and some new trial varieties.
Throughout the garden, roses will be in flower and the meadows provide an exuberant display attracting a variety of insects, mammals and birds amongst the grasses and wildflowers. Meander through borders dancing with butterflies. Walk through meadows in bloom. Amble under ancient trees embracing the air of contemplative quiet. The Walled Gardens are an open invitation to lose yourself in the heady romance of hundreds of years of horticultural history.
Garden owner, Ursula Cholmeley talks about some of the sweet peas growing at Easton Walled Gardens:
"A favourite is 'Purple Pimpernel.' It is very tall and vigorous and always the first to flower. 'Mollie Rilstone's' pink and cream flowers with green buds is the perfect combination for a country house look. White is always good in a bouquet, you could grow 'Border Beauty' or 'Clotted Cream.' 'Albutt Blue ', an exceptional semi-grandiflora, has the benefits of largish flowers, great scent and the charm of old varieties. It looks very pretty with 'Watermelon' and perhaps 'Kingfisher.' If you wanted something for a pot, try 'America' which has masses of scent, smallish red and white flowers and doesn't grow too tall. You can find these varieties on our website shop."
Adults: £9.00, Children (4-16yrs): £4.50, (under 4s go free). Free parking, assistance dogs only.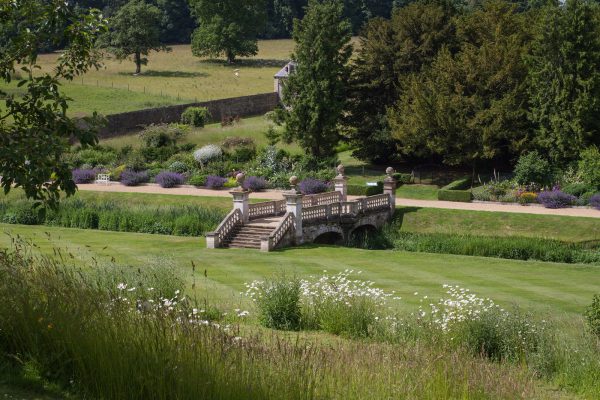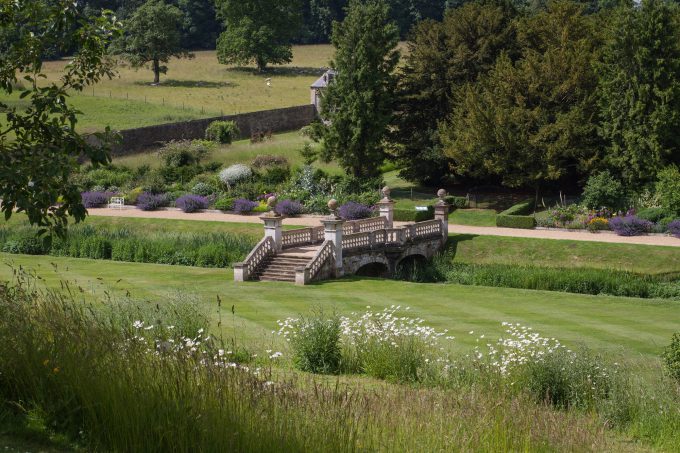 Free for members
Grantham, Lincolnshire, NG33 5AP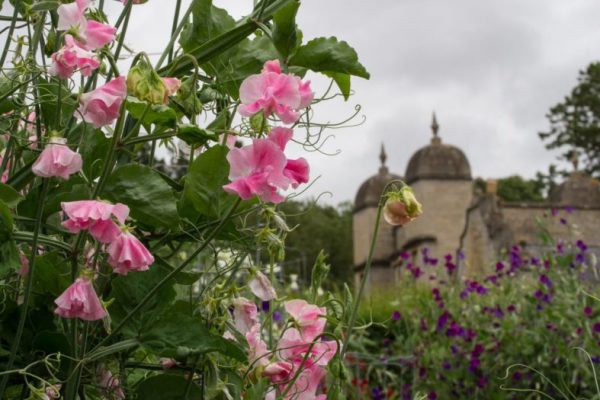 Almost 450 heritage organisations in England, including Easton Walled Gardens, have been awarded money from the first round of the Culture Recovery Fund for Heritage.
Become a Historic Houses member
Explore the nation's heritage from just £65 per year.
Hundreds of the most beautiful historic houses, castles, and gardens across Britain offer our members free entry.
Also: receive a quarterly magazine, enjoy monthly online lectures, get exclusive invitations to buy tickets for behind-the-scenes tours, and take up a range of special offers on holidays, books, and other products you might like.