Visitors urged to leave the car behind as local leaders shine spotlight on sustainable transport
Robert Largan, Member of Parliament for High Peak, has joined Marketing Peak District & Derbyshire (MPDD) together with local leaders to shine a spotlight on sustainable transport during English Tourism Week (22-31 May 2021).
Mr Largan MP joined Jo Dilley, Managing Director of MPDD; Andrew McCloy, Chair of the Peak District National Park Authority; John Young, Commercial Director of Stagecoach; Sir Richard FitzHerbert, Chair of MPDD; and John Harrison of Speedwell Cavern to highlight the Peak District's new Hope Valley Explorer bus service – and to promote green travel across the county.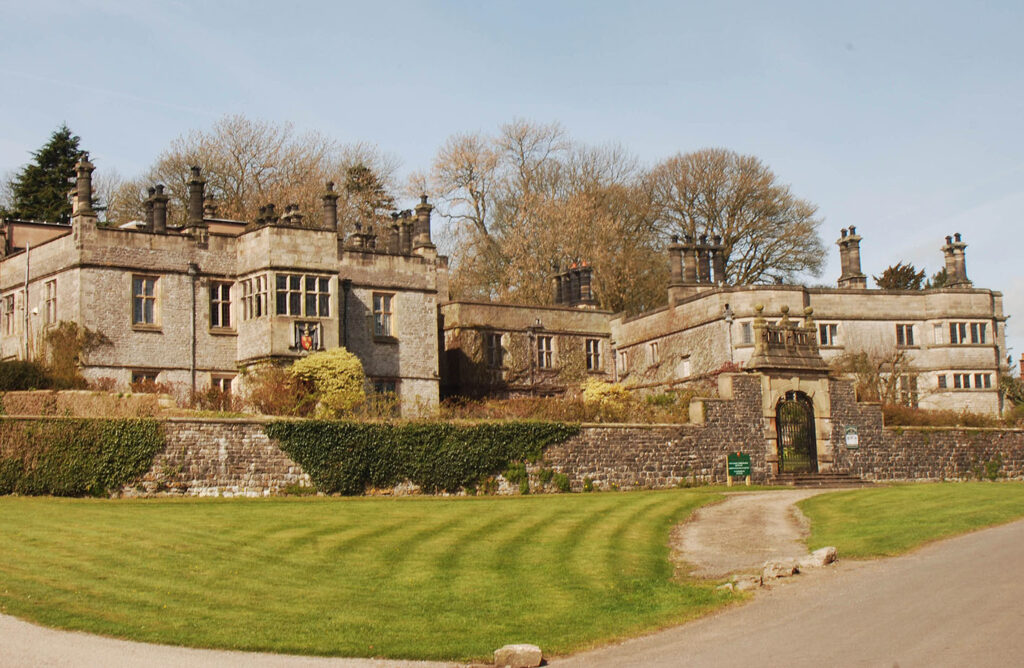 Tissington Hall in the Peak District
Following a successful pilot in 2019, the Stagecoach-operated bus will run from 23 July to 3 October 2021, offering a hop on hop off service in the Hope Valley. Visitors are encouraged to leave the car behind, take the train from Sheffield or Manchester and join the Hope Valley Explorer at Hope or Bamford – or hop aboard direct from Chesterfield or Dronfield.
Attractions on route include the Peak District's dramatic Upper Derwent Valley and the fascinating cave networks at Castleton, providing the chance for visitors to travel by public transport whilst supporting the recovery of local businesses.
In a bid to further boost car-free visits, a series of extended bus services has been announced by Derbyshire County Council for summer 2021, including new hourly Sunday services on routes connecting Derby and Ashbourne; Matlock and Chatsworth; Sheffield, Castleton and Buxton; and Chesterfield and Bakewell. Some of the services also connect with trains at Buxton, Chesterfield and Matlock stations.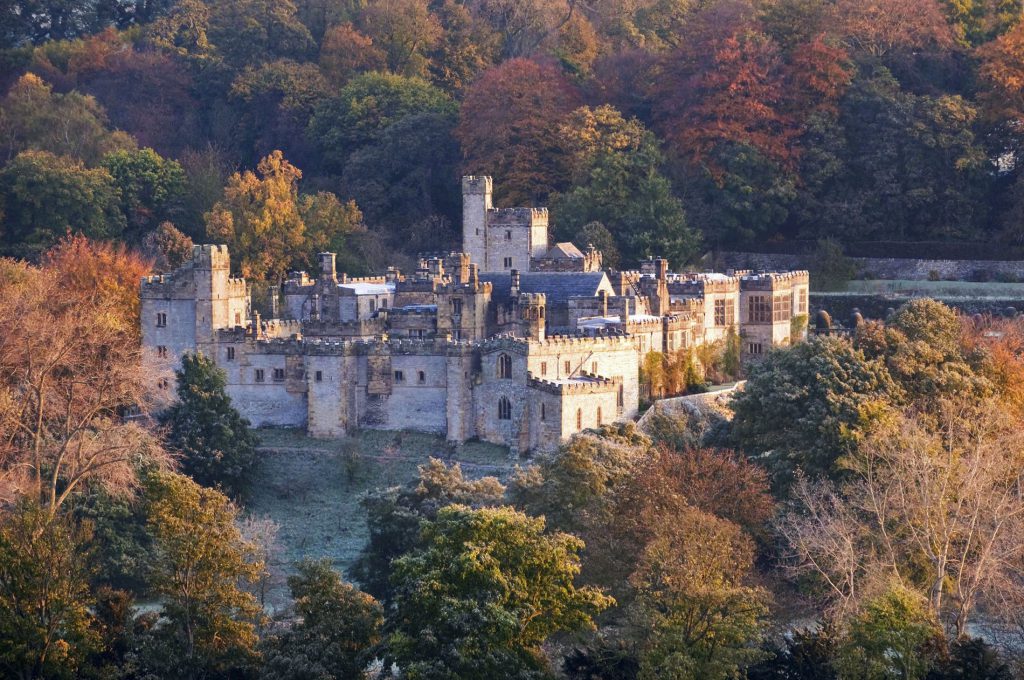 Haddon Hall in Derbyshire
The news follows the launch of Marketing Peak District & Derbyshire's 5-year Tourism Rescue & Rebuilding Plan, which highlights the destination's aims to lead the way in sustainable tourism, active travel and transport connectivity.
Led by VisitEngland, the annual English Tourism Week campaign – which this year uses the slogan 'Here for Tourism' – highlights the importance and vast contribution the sector makes to the UK economy. In 2019, tourism was worth £2.5 billion to the Peak District & Derbyshire economy, supporting 32,000 local jobs.
Details of the Hope Valley Explorer Bus and public transport across Derbyshire can be found at: visitpeakdistrict.com/getting-here.
Robert Largan, MP for High Peak, said: "Tourism and hospitality are absolutely vital to our local economy in the Peak District and it's fantastic to see so many great public transport options available to visitors this summer.
"English Tourism Week is an ideal time to recognise not just the value of the tourism sector, but also the key role it can play in levelling up the UK's economy, and sustainable tourism will play a huge role in the industry's future success."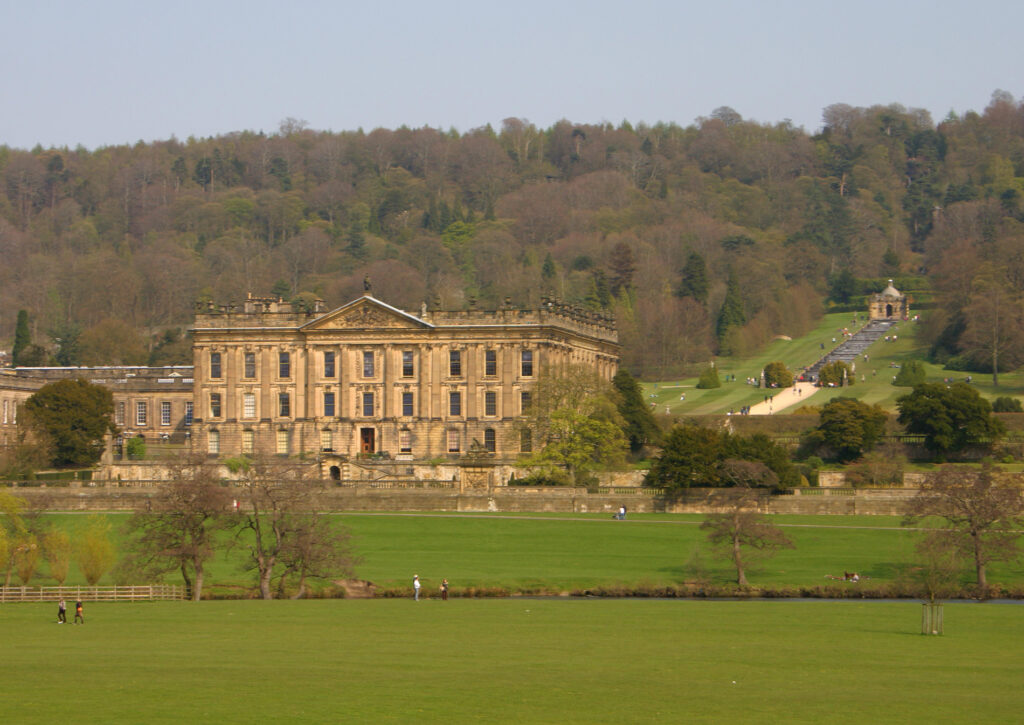 Chatsworth House in Derbyshire
Jo Dilley, Managing Director of Marketing Peak District & Derbyshire said:
"English Tourism Week is a fantastic time to shine a light on sustainable tourism and the role it can play, not just in the sector's recovery, but in improving public transport links for all those who live, work and visit here.
"Assets like the Hope Valley Explorer offer a great way to enjoy green travel in the Peak District & Derbyshire, whilst supporting the recovery of local businesses, and when used alongside the area's many fantastic rail links can make for an enjoyable and hassle-free day out.
"Our 5-year Tourism Rescue & Rebuilding Plan maps out the new long-term vision for the sector and sustainable transport will be a key driver of recovery and growth. We're encouraging visitors to explore as many car-free options as possible this summer and to enjoy a great, green day out in the Peak District & Derbyshire."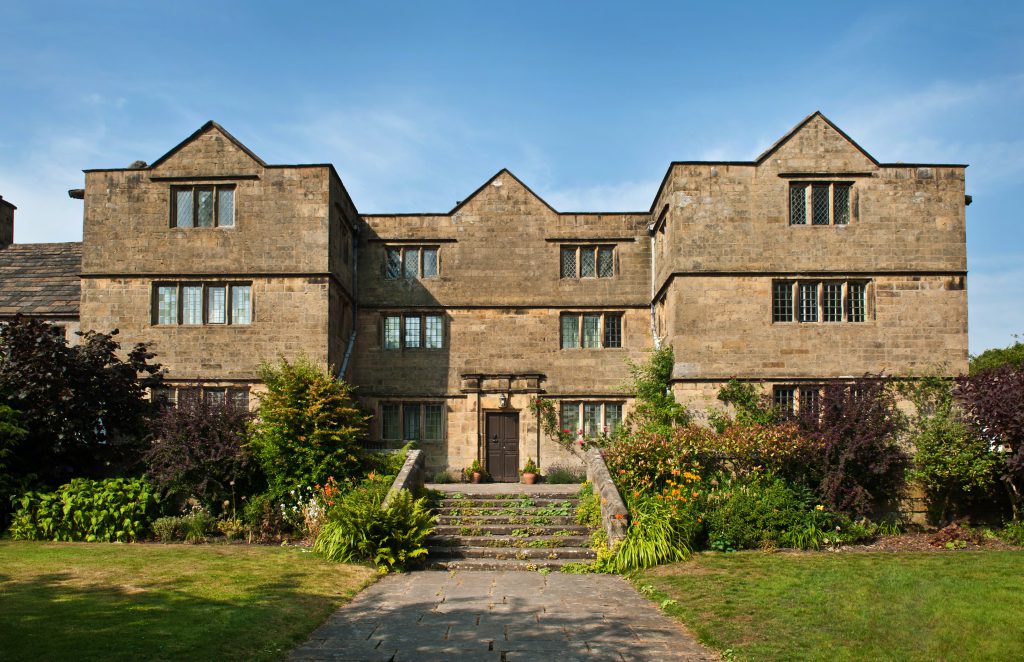 Eyam Hall in Derbyshire
Councillor Barry Lewis, Leader of Derbyshire County Council said: "I'm delighted that we are able to provide more bus services into the Peak District on Sundays for the coming summer season. These services will benefit local people and will also link with rail services at Chesterfield, Buxton and Matlock for those coming from outside the county.
"By increasing the services on offer we hope that those without a car can visit the countryside more easily, and that more people will decide to take the bus rather than drive. Having increased services also opens up the possibilities of walkers being able to use them to link up with their walks, opening up additional possibilities for local people and those who come from further afield. Derbyshire is now well and truly open for business."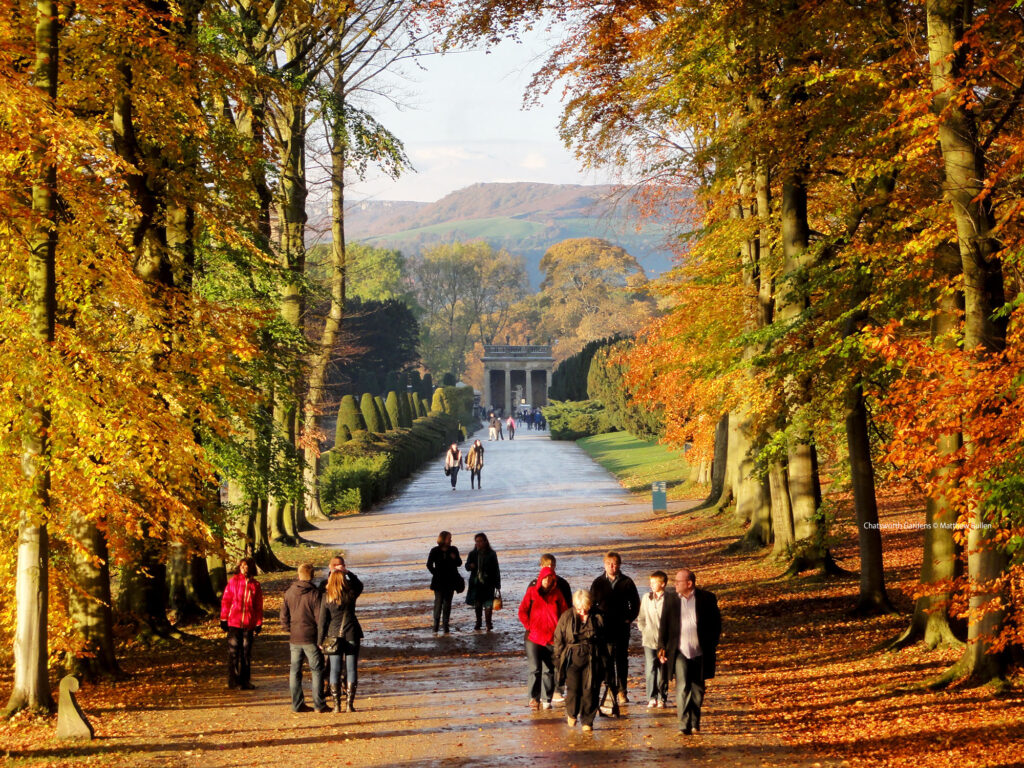 Tourism is vital to the success of the area
Andrew McCloy, Chair of the Peak District National Park Authority said: "We're delighted to be working again with operators Stagecoach during summer 2021 to bring the Hope Valley Explorer service back to some of most scenic parts of the National Park. It can drop you at the start of a walk, take you to the heart of a picturesque village, or you can simply stay on for a relaxed tour of the valley in the company of a knowledgeable and friendly driver and the fascinating on-board commentary.
"More than anything, you will be helping to lessen the impact of cars on this sensitive location, reducing congestion and pollution and helping us develop more sustainable travel choices for everyone to enjoy."
"We all need to think about the long-term effect of how we get to and around the National Park and the impact on local communities, our health and fitness, and ultimately the climate. The Hope Valley Explorer shows that there is an alternative to the car that is every bit as attractive and accessible."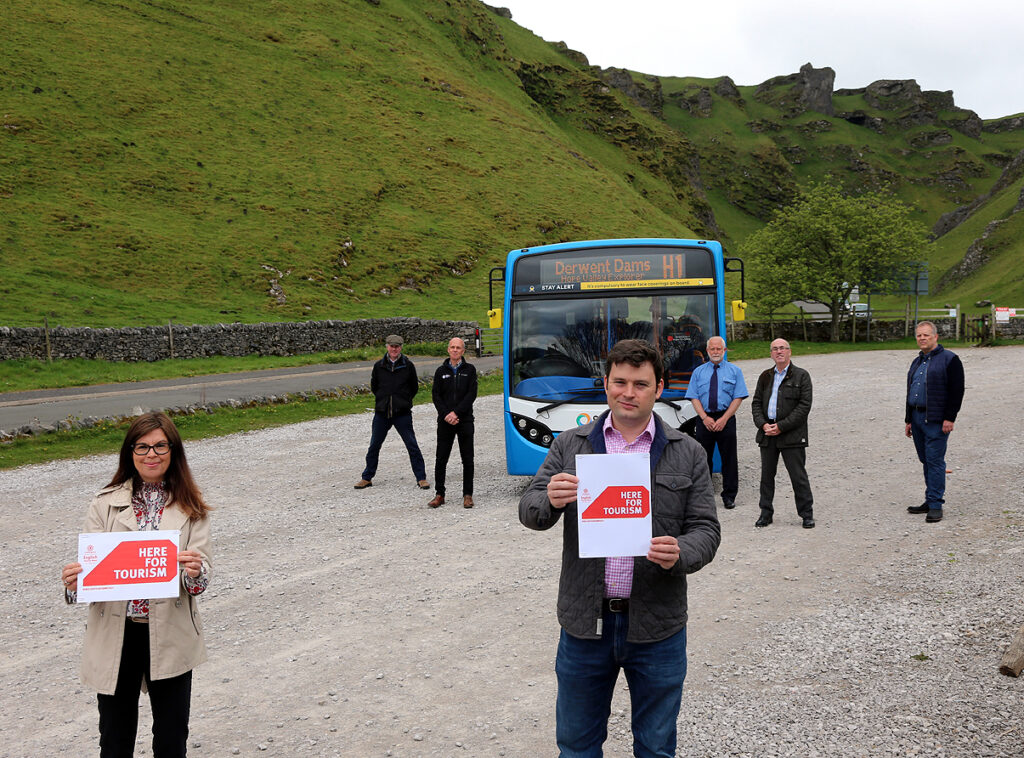 Phil Medlicott, Managing Director, Stagecoach Yorkshire said: "We are delighted to support the return of the Hope Valley Explorer service, working in partnership with the Peak District National Park, which opens up a beautiful part of the countryside for people to enjoy in a sustainable way.
"This service is a great example of partnership working to encourage people onto public transport through connecting with local rail journeys. As the country moves forward and people look to take short breaks or adventures closer to home this year, it's important that buses play a key role in supporting this and moving towards a greener and cleaner future for travel."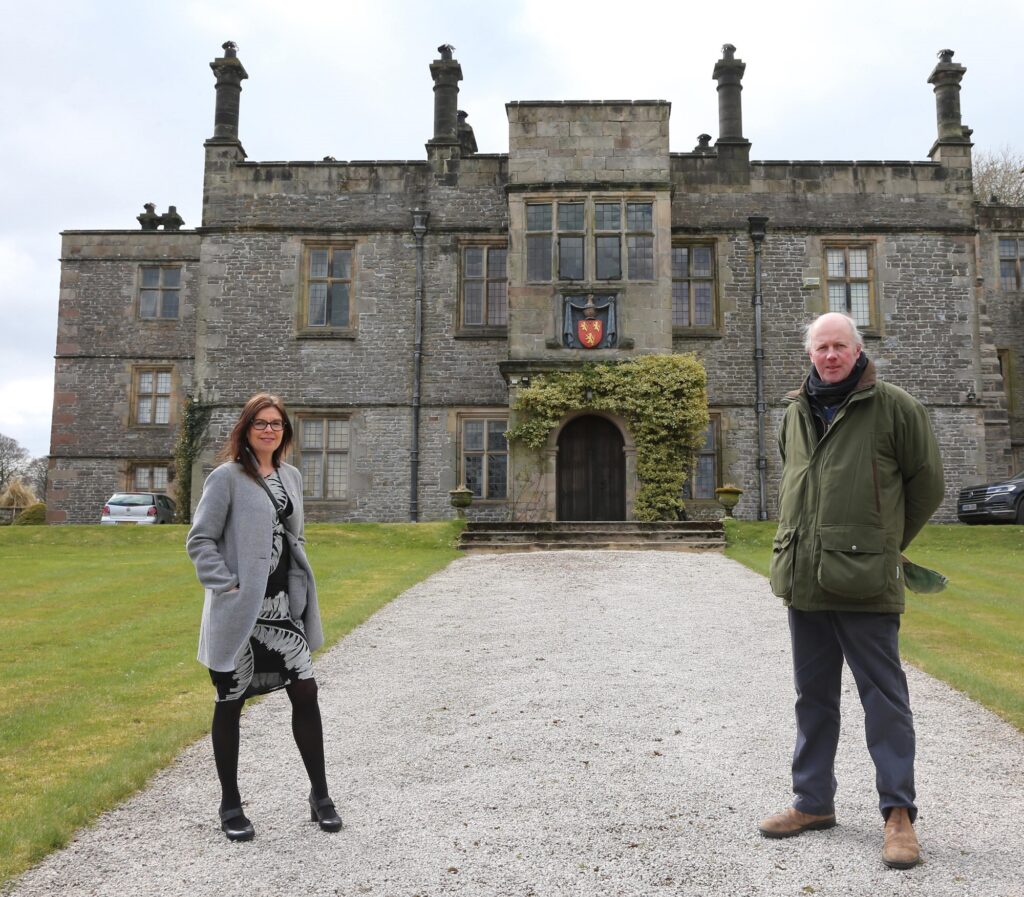 Sir Richard FitzHerbert outside Tissington Hall
Sir Richard FitzHerbert, Chair of Marketing Peak District & Derbyshire said: "The Peak District & Derbyshire has so much to offer visitors and these great public transport services provide even more reasons to explore this summer – without the need for a car.
"From stately homes such as Chatsworth and Haddon to the caves of Speedwell Cavern and Treak Cliff near the wonderful village of Castleton, so many areas are easily accessible by public transport. After the past year, it has never more important to visit and support local businesses and we look forward to welcoming visitors back for a bumper season."
Throughout English Tourism Week, Marketing Peak District & Derbyshire is showcasing other methods of green travel with a dedicated Cycle Week across its social and digital channels.
Marketing Peak District & Derbyshire's Rescue & Rebuilding Plan can be found here.
Become a Historic Houses member
Explore the nation's heritage from just £65 per year.
Hundreds of the most beautiful historic houses, castles, and gardens across Britain offer our members free entry.
Also: receive a quarterly magazine, enjoy monthly online lectures, get exclusive invitations to buy tickets for behind-the-scenes tours, and take up a range of special offers on holidays, books, and other products you might like.