Stubbs at the heart of Salons restoration at Weston Park
Restoration work on the Salons at Weston Park, the stately home on the Shropshire \ Staffordshire border, is nearing completion in readiness for the summer season.
The First and Second Salon have been subject to a major restoration project thanks to support from Historic England, as a part of a DCMS Culture Recovery Fund scheme that was enabled through Historic Houses. The works involved the specialist conservation contractor Messenger BCR has been working under the direction of Weston's land agents Balfours to effect a re-roofing of the complex roof structure above each room.
Originally the open courtyard around which the House was built in 1671, the Salons were a Victorian creation to house the Smoking Room and Billiard room enclosing the rooms fromthe elements.  They were then re-modelled in the 1960's as picture galleries to display important paintings from the collection.
The vital work, part funded with thanks to Historic England means that the spaces are now water tight and provide a fitting environment for the display of Weston Park's historic collections of fine and decorative art.
Gareth Williams, Curator and Head of Learning to the Weston Park Foundation comments: "The First Salon has been re-decorated and both rooms have been re-displayed and old master paintings have been re-instated with the addition of George Stubbs equestrian masterpiece, Two Horses Communing in a Landscape.  In addition, three other old master paintings have been conserved and are on display including Hendrik von Balen's Bathsheba at Her Bath, which has been conserved by the Hamilton Kerr Institute at University of Cambridge thanks to funding from the Historic Houses Foundation; a work by Pieter van Lint of Christ and St John the Baptist and the re-discovered painting by 17th century artist Mary Beale of St Catherine, whose restoration was supported by Art Fund."
Four important marble sculptures have been re-introduced to the Marble Halls, taking the rooms back to their late 19th century appearance.  The busts include the 1st Earl of Bradford and his daughter Lady Lucy Whitmore by Lorenzo Bartolini and proto feminist and champion of women's rights, Caroline Norton by Peter Hollins of Birmingham, together with a further Hollins bust of the 2nd Earl of Bradford.
The House at Weston Park is open to visitors on Sundays, Mondays and Tuesdays throughout the summer from 1pm – 4.30pm (last admission 4.00pm) on a free-flow basis.
For more information about visiting Weston Park, visit their website. Historic Houses members visit for free.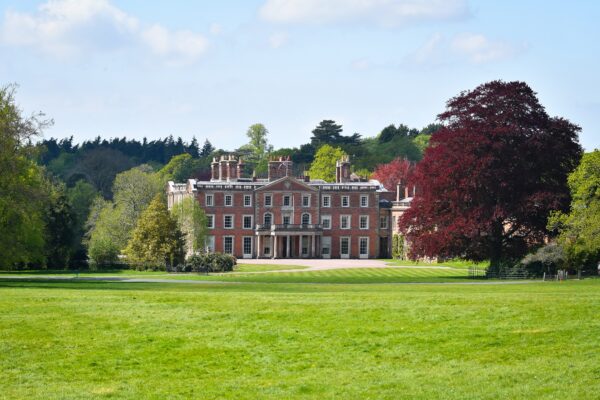 Free for members
Shifnal, Shropshire, TF11 8LE