Policy Round-Up: August 2021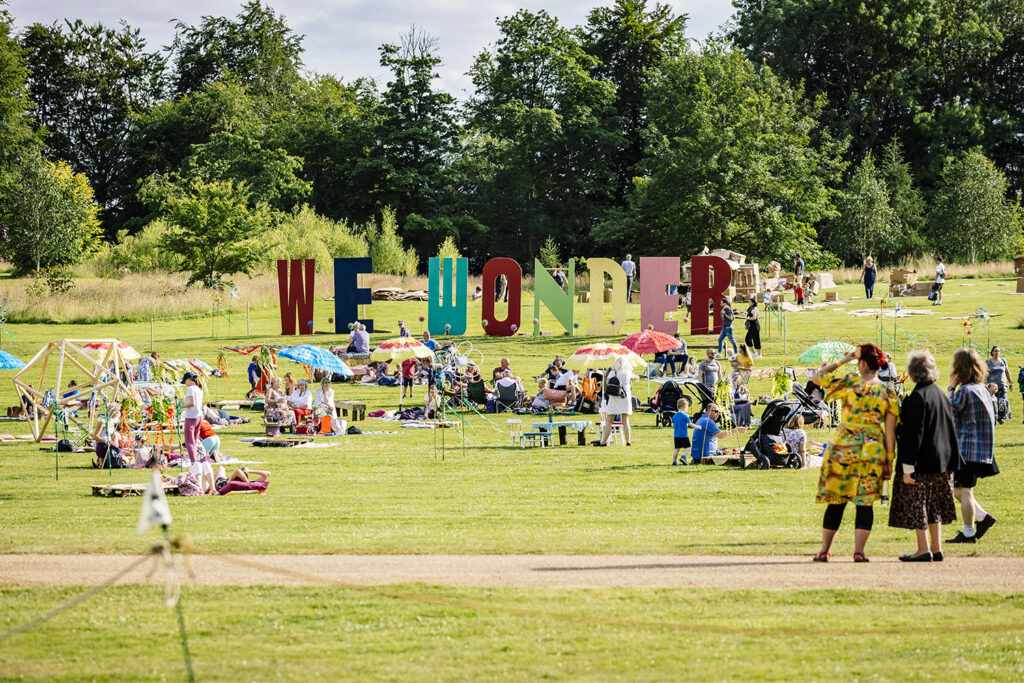 Image: crowds returned to Wentworth Woodhouse earlier this month for their major outdoor 'We Wonder' festival, which was part funded by the Culture Recovery Fund.
---
With parliament in recess this month, we have been working closely with the rest of the tourism and hospitality sector as our members begin to return to a 'new normal' following the easing of restrictions across the UK last month. DCMS have provided webinars on the ongoing use of test and trace in businesses, and the Association of Leading Visitor Attractions (ALVA) have published promising research as part of their latest visitor sentiment tracker. The survey showed a growing confidence in visiting heritage sites, and a strong consumer preference for certain measures such as mask wearing and social distancing to continue in tourism and hospitality venues.
In England, applications opened this month for the third round of Culture Recovery Funding. For this round of the scheme, sites which benefited from the first two rounds of Culture Recovery Fund are now eligible to apply for further grants for ongoing work. We hope this further round of funding will be a valuable opportunity for some of our members to access top-up funds to complete their Covid recovery projects, which have been a lifeline for many this year.
Earlier this month we were proud to launch our new Historic Houses Sustainability Award, which celebrates the innovative environmental projects being undertaken at our member places. From rewilding to zero-waste cafes and biomass energy generation, we wanted to recognise the ways historic houses and gardens are taking a lead in tackling climate change. The award has just closed to applications, and our judges will be meeting to decide the winner next month. We have also published our new Sustainability Policy Card, which highlights the key priorities on our green agenda in the run up to COP 26. You can read more about our recommendations for government here.
As summer draws to a close, we are gearing up for another round of national and regional AGMs throughout the autumn. The Historic Houses team will be out and about meeting with house members across the UK for the first time since 2019, starting in Northern Ireland this month. We will also be keeping a watchful eye on the political developments as MPs return to parliament in the coming weeks. The new parliamentary season will see the final reading of Environment Bill and our first glimpse of the new Planning Bill, as well as the much-anticipated Autumn Budget.
James and Lydia, the policy team