Mapperton Live: Join the Montagus backstage at Britain's finest manor
Imagine the gilded lives of British aristocrats living on a vast country estate: glamorous hunting weekends, decadent dinner parties, vintage champagne, all waited on hand and foot.
Well, not always.  Viscount and Viscountess Hinchingbrooke, aka Luke and Julie Montagu, draw back the curtain at Mapperton House and reveal their lives as 21st century aristocrats.  And it's not all tennis and tiaras.  There are leaking roofs, decaying tapestries and eye-watering repair bills.  Maintaining a historic house these days is no picnic, even for the family that invented the sandwich!
Starting 1 April, Luke and Julie welcome us into their home with the launch of Mapperton Live (mappertonlive.com), a new online membership service filmed and streamed from Britain's Finest Manor (according to Country Life magazine).
As presenter of the Smithsonian Channel's An American Aristocrat's Guide to Great Estates, Julie is no stranger to the camera.  But this time it's a little closer to home. 'We're incredibly lucky to live in such beautiful and historic surroundings,' says Julie.  'However it's definitely not Bridgerton.  These days we all need to roll up our sleeves, whether fixing pipes, mowing the lawn or scrubbing the lavatories.  But many of the projects are also great fun, such as my yoga retreats and latest efforts to produce apple juice!'
Luke's background in film and education has also helped.  He founded the Met Film School, now the largest in the UK. 'Mapperton House has always welcomed visitors,' says Luke. 'But for the past year our doors have been shut.  So last summer we began offering virtual online tours, and discovered a new global audience.  Thanks to a grant from the UK Government's Culture Recovery Fund we have been able to invest in proper production equipment, a new internet connection and even a studio.  Places like Mapperton always need to find new ways to generate income, and this project will help support the endless repairs and maintenance.'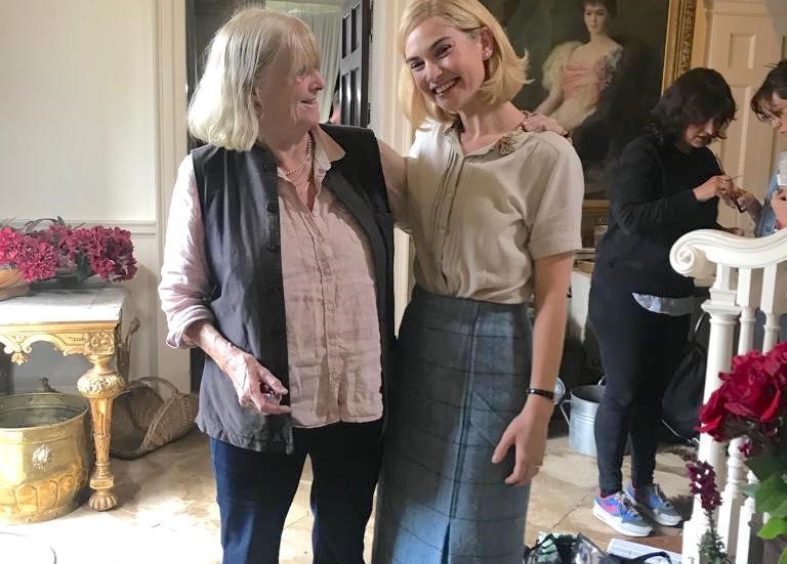 Mapperton is of course used to the limelight.  Many movies have been filmed there, including the recent Netflix production of Rebecca, starring Lily James, as well as Far from the Madding Crowd with Carey Mulligan, Emma, starring Gwyneth Paltrow and Restoration, starring Robert Downey Jnr.
Members of Mapperton Live can watch weekly episodes covering restoration projects, behind-the-scenes tours, family history and archives, as well as wildlife safaris led by Nestor, Luke and Julie's 14 year-old son.  Luke's parents, the Earl and Countess of Sandwich will host tours of the house, the church and the award-winning gardens.
Members can also sign up to special events such as concerts, while Julie will present live cooking, yoga and wellbeing experiences.  She's even planning to ask her father-in-law to reveal the recipe for the original sandwich! 
Mapperton Live launches on 1 April and members can join from $5 (about £4) per month.  To join, or for more information, please go to mappertonlive.com.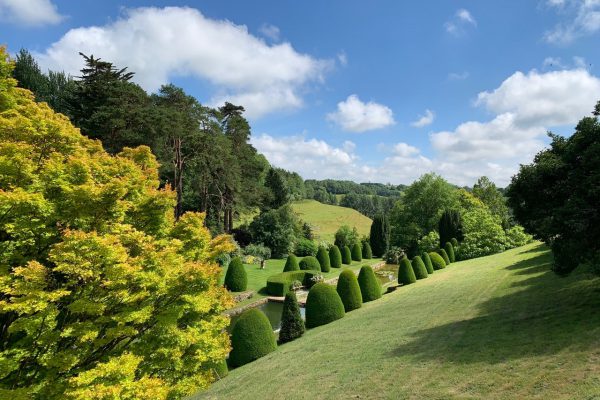 Mapperton Wins Garden of the Year 2020
Mapperton House, Dorset, home to the Earl and Countess of Sandwich and their family, is crowned 2020 Historic Houses Garden of the Year in a record-breaking public vote.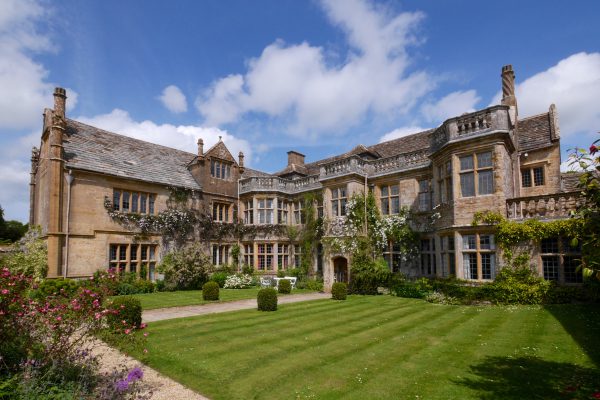 Free for members
Beaminster, Dorset, DT8 3NR