Long-Missing Portrait Unveiled at Fairfax House
A portrait of the female financier of Fairfax House goes on display this week at Fairfax House, after a successful campaign to raise £14,500 to purchase it.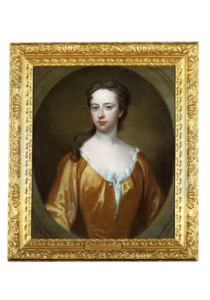 The existence of this portrait had been known about for many years, but its location was lost. Research undertaken at Fairfax House by Collections Manager Rachel Wallis revealed that the portrait was in danger of being sold into a private collection, and potentially internationally exported.
Fairfax House then launched a campaign to raise enough funds to purchase the portrait, which has been attributed to Sir Godfrey Kneller, and return it to permanent public display. The campaign to raise money to purchase the portrait was supported by Art Fund, the Arts Council England/V&A Purchase Grant Fund, as well as generous donations of the public.
Sarah Burnage, Curator at Fairfax House said, "We are so grateful that we were able to save this portrait from going into private collection, and are instead able to display it – especially given its significance to the house's history."
A wealthy woman in her own right, Elizabeth Clifford married Charles Gregory Fairfax, later 9th Viscount of Emley, in November 1720. Sadly Elizabeth died just six months later from smallpox and Charles Gregory inherited all of Elizabeth's money and possessions, including a townhouse in London. He used this in inheritance to stabilise the shaky Fairfax finances and later down the line purchased Fairfax House.
The museum now hopes this purchase will support its plan to reveal the stories of other women who have been forgotten by history. Collections Manger Rachel Wallis said, "It is undeniable that Elizabeth's wealth is the reason that we have Fairfax House as we know it today, and yet we barely know anything about her. We want to use this portrait to help support our plan to tell the stories of the forgotten Fairfax women – we have already started undergoing new research into Elizabeth's life and can't wait to share what we uncover about her."
The portrait goes on display on Friday 4th August, to coincide with York's Georgian Festival. Children and under go free at Fairfax House, and admission for adults is £7.50. Find out more at www.fairfaxhouse.co.uk.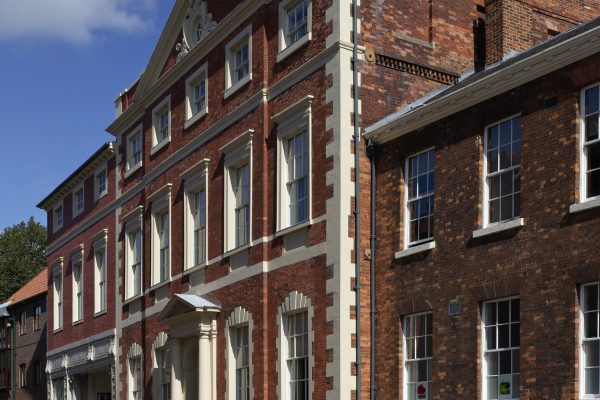 Free for members
Castlegate, York, YO1 9RN
Become a Historic Houses member
Explore the nation's heritage from just £65 per year.
Hundreds of the most beautiful historic houses, castles, and gardens across Britain offer our members free entry.
Also: receive a quarterly magazine, enjoy monthly online lectures, get exclusive invitations to buy tickets for behind-the-scenes tours, and take up a range of special offers on holidays, books, and other products you might like.