Historic Houses announce winners of Restoration Award 2022
Lytham Hall, in Lancashire, and Wolterton Park, in Norfolk, have been crowned joint winners of the Historic Houses Restoration Award 2022.
The prestigious award, sponsored by Sotheby's auction house, was created in 2008, and recognises outstanding examples of the work being carried out by private owners all the time, up and down the country, to protect and preserve the historic buildings in their care. The front-runners in this year's award were so evenly matched that the judges took the unprecedented decision to give joint first-place honours to two equally impressive houses.
Wolterton is one of the great eighteenth-century Whig powerhouses, built by Horatio Walpole, whose brother Robert was Britain's first Prime Minister. The family possessed other houses in the area, though, including Houghton and nearby Mannington Hall which is still the family home. A fire in the barely lived-in Wolterton in 1951 was in some ways a blessing. The building was repaired and got a new roof in the process, which secured the structural integrity of the interiors for decades to come.
When Peter Sheppard and Keith Day bought the house and surrounding parkland in 2016, it was the latest in a succession of historic homes they had lived in and cared for, in London and East Anglia. Lucky enough to find the main building in good structural order, their project focused on two areas – bringing the house alive again as a space for comfortable modern living and entertaining, and creating a portfolio of holiday letting options (comprising parts of the main house and the attached east wing as well as converted auxiliary buildings and estate houses) to provide some long-term financial sustainability for the house in the absence of the large agricultural holdings that it would once have relied upon.
The main hall has been restored including rewiring, new plumbing with new bathrooms and kitchens. The stone and brick exterior has been cleaned of lichen which covered the house and all the windows and doors have been painted in subtle stone colours. The entire house has been refurbished with fabric walling and historic paint finishes while all the ancillary buildings have been restored as luxury holiday lets with new plumbing, heating, and rewiring installed. All have handmade kitchens and stylish bathrooms with luxurious beds, linens, and original artworks.
Peter Sheppard, co-owner and designer of Wolterton Hall, said:
"When we bought Wolterton we wanted to respect and maintain the historic Walpole legacy while also making this large Palladian house comfortable and stylish. It was essential that, now there are only 500 acres, there should be a steady flow of income from the holiday lets and we are delighted that these have been so successful. Restoring Wolterton has been the best project of our lives and we are delighted to get the recognition such as this award."
Lytham Hall, the grand Georgian hall, was lived in by the Clifton family until 1965 when the property was taken over by its creditors, Guardian Royal Insurance, to be used as national headquarters. The Hall and 78 acres of its remaining historic parkland was sold to a local charity Lytham Town Trust in 1998 who passed responsibility and operational control over to Heritage Trust for the North West (HTNW) in 2000. Despite numerous attempts to fund the restoration of the Grade I-listed building, by 2016 it was in a significant state of disrepair and was on the Historic England "Buildings at Risk" register.
In 2017, a new HTNW management team, House Managers Peter Anthony, Paul Lomax, and HTNW Trustee Stephen Williams, started a fresh project to restore Grade I listed Lytham Hall and its Grade II listed historic parkland, which was completed over a five year period. Their approach was to create a sustainable operation throughout every useable area, which in turn would help fund the ongoing restoration project. Entrepreneurism and fundraising events were key to the generation of capital funding the sympathetic conservation of this hugely significant site. Small grants were obtained via the Pilgrim Trust, Friends of Lytham Hall, Fylde Borough Council, Clifton CIO, Lytham Rotary, Windmill Charity, Coastal Community Fund, and others which have helped develop the project immensely.
Stephen Williams, HTNW Trustee at Lytham Hall, said:
"Lytham Hall remains a magnificent gemstone in the crown of the Fylde coast. The management, staff, and volunteers are a truly amazing team, and I think this award shows how far we've come over the past five years. We can't underestimate the immense help and support we got from locals and friends of the hall, as the small grants obtained and funds raised through events were vital to our success. It's truly been a team effort."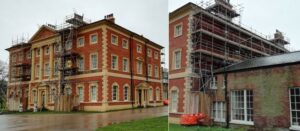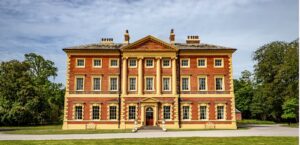 Ben Cowell, Director General at Historic Houses, said: 
"We are thrilled to announce this special joint award to two houses that have shown how to fight off that terrible and pernicious disease, Decaying Mansion Syndrome. Lytham and Wolterton, while at opposite ends of the country, are both striking buildings that have been lovingly restored and brought back to life. Together, they demonstrate the continuing evolution of the country house in the 21st century."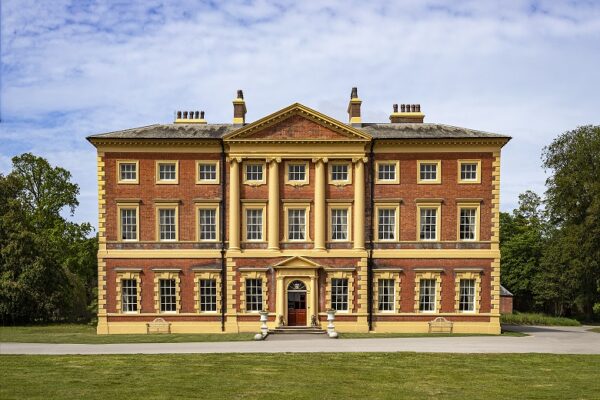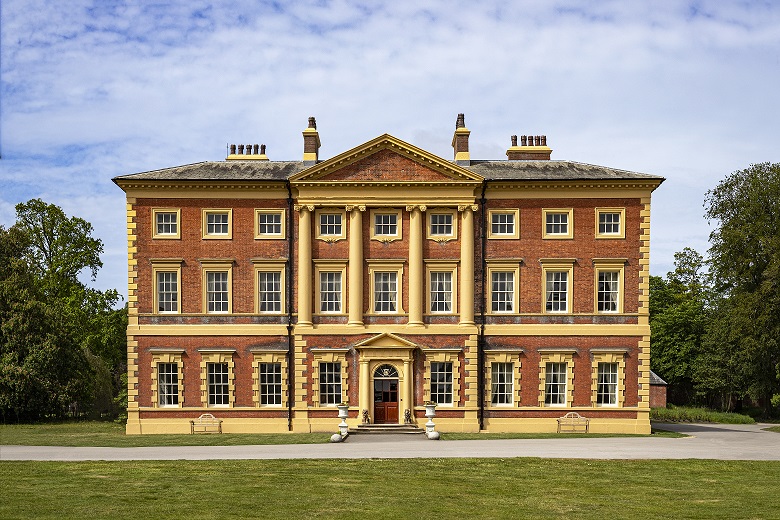 Free for members
Ballam Road, Lytham, Lancashire, FY8 4JX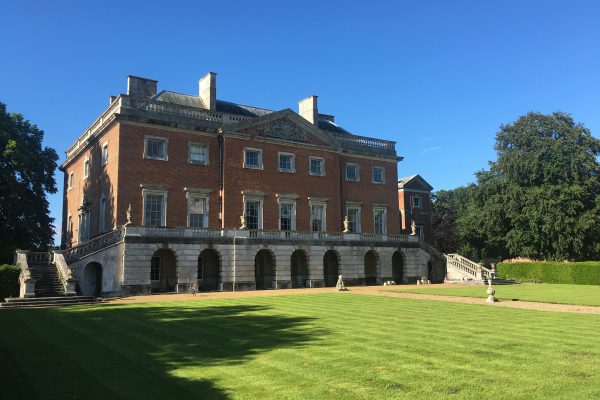 Not free for members
Wolterton Park, Norwich, Norfolk, NR11 7LY
Become a Historic Houses member
Explore the nation's heritage from just £65 per year.
Hundreds of the most beautiful historic houses, castles, and gardens across Britain offer our members free entry.
Also: receive a quarterly magazine, enjoy monthly online lectures, get exclusive invitations to buy tickets for behind-the-scenes tours, and take up a range of special offers on holidays, books, and other products you might like.