Duchess the Podcast: Ripley Castle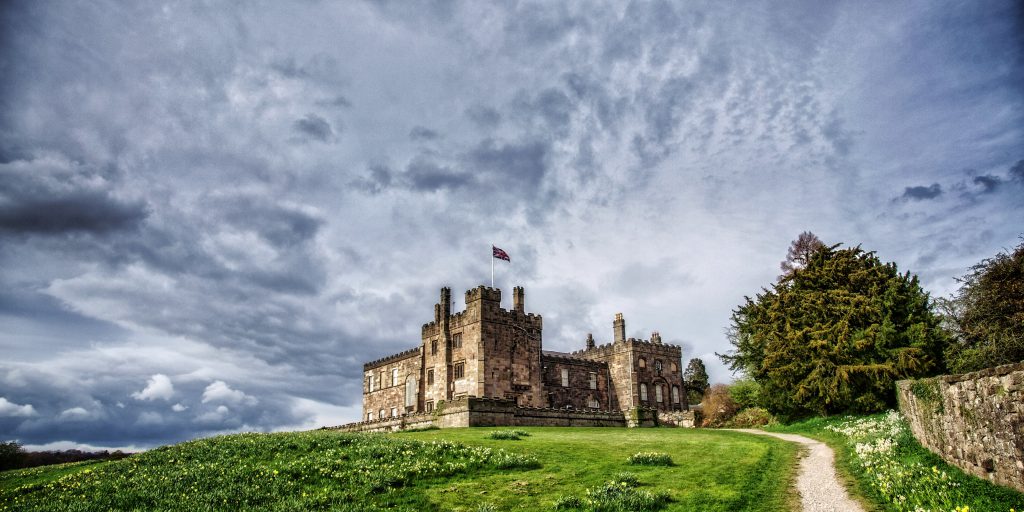 In the second episode of the series, The Duchess travels to meet Lady Ingilby of the amazing Ripley Castle. Lady Emma Ingilby takes the Duchess on a tour through Ripley's fascinating history, Lady Ingilby explains what a priest hole is and why it was once very important in a Catholic home, we hear more chilling ghost stories, and the ladies discuss the sometimes isolating exclusivity of the 'stately wives club.'
Top Quotes:
"Looking through history, you can't underestimate the women who kept the home fire burning, kept the house going, and everything together." – Lady Ingilby
"The secret to a great British garden is: 'does it make you happy." – Lady Ingilby
"The first thing when you look around a privately owned stately house is that you sense it's a living, breathing home." – Lady Ingilby
"This job isn't about money. It's about service." – The Duchess of Rutland
About the Guest and Stately Home:
Lady Emma Ingilby grew up in Yorkshire and is the daughter of Major Richard A. Thompson. Emma married her husband Sir Thomas, 6th Baronet, in 1984 and the couple have five children together.
In 2009, the family celebrated 700 years living in Ripley Castle, that extraordinary achievement spans 28 generations and began with Sir Thomas Ingleby when he acquired the estate through his marriage with Edeline Thwenge. The dowry of which aided Edward III to build Windsor Castle. The Ingleby family boasts a catholic saint, a blood connection to 9 members of the Gunpowder Plot, and the family crest has a boar on it after Edward III was saved from one by a family member on the estate. Today Ripley Castle is one of Britain's most iconic historic houses, and tourists from around the world travel to see it's gardens, experience it's history, and marvel at its treasures.
About the Host:
Emma Rutland, The Duchess of Rutland, did not always stride the halls of stately homes. Born Emma Watkins, the Duchess grew up the daughter of a Quaker farmer, in the Welsh marsh countryside. She trained as an opera singer in the Guildhall School of Music, and worked as a successful interior designer before meeting her future husband David Manners, the 11th Duke of Rutland, at a dinner party. Their marriage in 1992 would transform Emma Watkins into the 11th Duchess of Rutland, thrusting her into the world of aristocracy, and handing her the responsibility of one of the nation's great treasures: Belvoir Castle. While simultaneously running the day to day operations of the castle, and raising five children, The Duchess became fascinated with the history and importance of the other stately homes of the UK. Join The Duchess as she embarks on a wonderful journey through time, to learn more about the incredible homes that have defined Great Britain and, most importantly, meet the other extraordinary women who work tirelessly behind their doors to preserve their history and magic for future generations.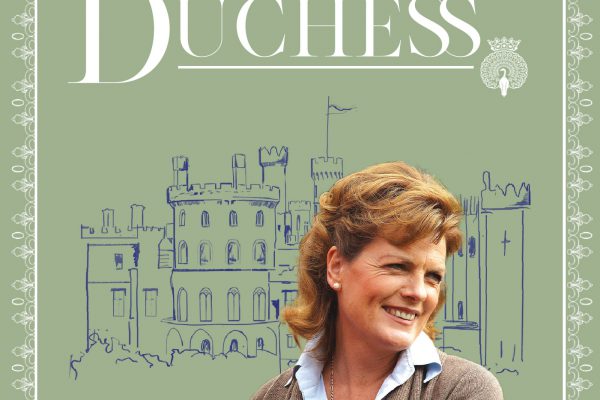 The Duchess Podcast: Hedingham Castle
The chatelaine of Hedingham Castle, Demetra Lindsay, will feature on the premier episode of the Duchess podcast, a brand new series hosted by the Duchess of Rutland and custodian of Belvoir Castle, Emma Manners, giving a behind-the-scenes look at what goes into...