Dazzling Daffodils at Hever Castle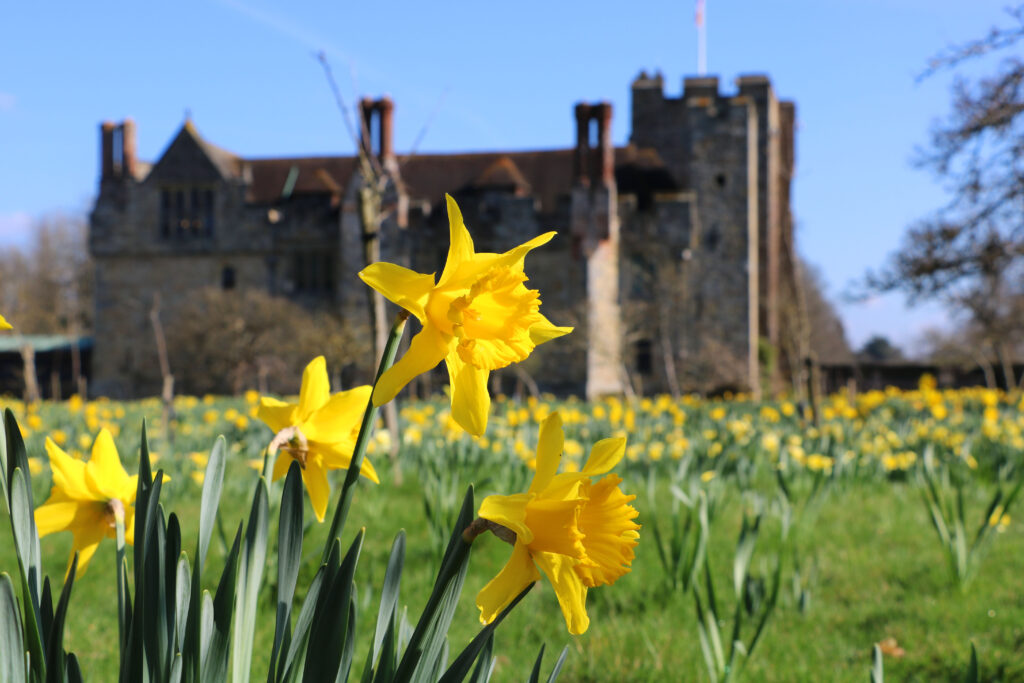 Visitors to Hever Castle during Dazzling Daffodils will be able to take a tour with Head Gardener Neil Miller and bulb master Johnny Walkers (holder of 25 RHS Chelsea gold-medals for his daffodils) and view nearly 60,000 daffodils in bloom.
The entertaining tour will share how daffodils came to the UK, explore the thousands of different varieties, and also enable visitors to get closer to this fascinating flower that has inspired some of our greatest poets, and also heralds the start of the gardening year.
Neil says: "As gardeners, we love sharing Dazzling Daffodils at the Castle with visitors – the narcissus are one of the first perennials to bloom after the frost, and are considered a symbol of positivity, resilience and the promise of what's to come."
Daffodils come in all sizes from 5-inch blooms on 2-foot stems to half-inch flowers on 2-inch stems, and unlike other bulbs, that can often dwindle and die after a few years, some daffodils have outlived their owners. At Hever it's thought that many of the bulbs in Anne Boleyn's Orchard are over a century old, and some have links to the first daffodils brought to these shores in the 17th century.
Hever are also keen to share new and exciting bulbs with their visitors as well as new planting designs utilising narcissus and tulips too.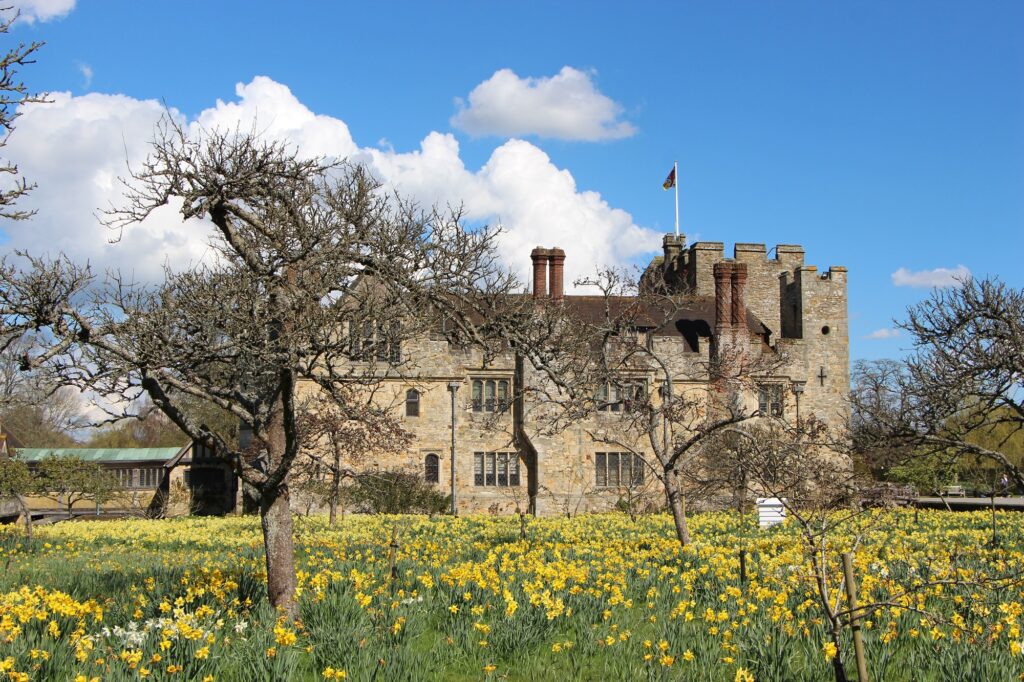 In October 2021, Neil Miller and his team added thousands of extra daffodils to existing narcissus on the Estate.
Neil added: "We planted up a new grassland area close to the Arbour with red and white bulbs that will flower from March through to June. Among the red tulips (Tulipa Linfolia) I planted swathes of Narcissus poeticus (pheasant's eye) a daffodil with white petals surrounding a flattened red/orange cup. The red and white design could be said to be a nod to the Tudor rose!"
Neil and his team have added other new varieties to Dazzling Daffodils this year such as the smaller bright yellow daffodil called 'Quail' (stems 20cm) from Taylors Bulbs as well as the white 'Tullybeg'- planting 7,000 of these in the grounds as well as many more 'Ice Follies' planted up on the Outer Moat at Hever Castle.
Dazzling Daffodils at Hever Castle promises to showcase a wide and beautiful assortment of daffodil varieties across the Estate; in Anne Boleyn's Orchard, On Sunday Walk, beside the Outer Moat, Woodland Walk and around Lake Walk.
Johnny and Neil will be doing tours from 14-18 March and the gardening team will continue the tours on 19 and 20 March.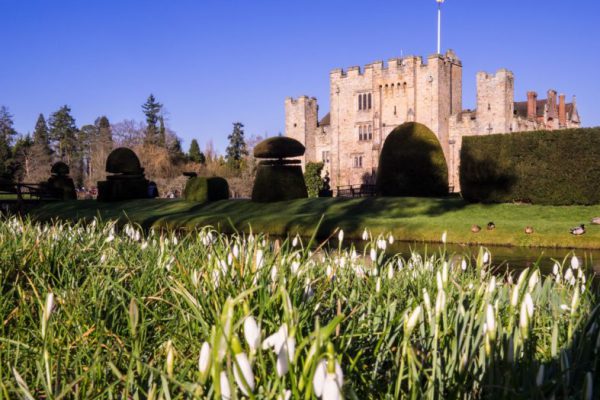 Snowdrop Walk starts 2022 season at Hever Castle
Visitors to the famous Castle and childhood home of Anne Boleyn will get the chance to enjoy 100,000 snowdrops as they flower throughout the grounds from Sunday Walk to the banks of the Outer Moat from Wednesday 9 February.
Become a Historic Houses member
Explore the nation's heritage from just £65 per year.
Hundreds of the most beautiful historic houses, castles, and gardens across Britain offer our members free entry.
Also: receive a quarterly magazine, enjoy monthly online lectures, get exclusive invitations to buy tickets for behind-the-scenes tours, and take up a range of special offers on holidays, books, and other products you might like.