Bowood's woodland garden re-opens for its 6-week season today!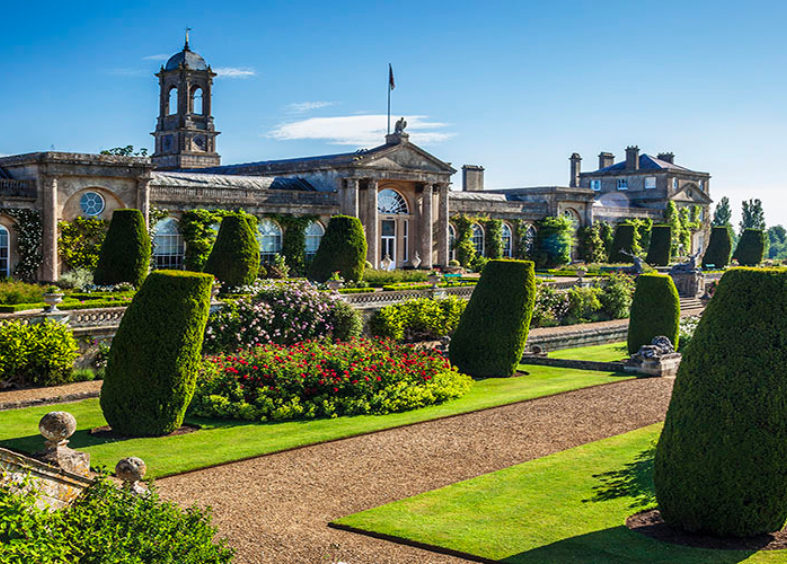 New rhododendron plantings, in a revitalised one-acre plot of the 30-acre garden, reveal a special family tribute from Lord Lansdowne.
The Woodland Garden at Wiltshire's Bowood will be a particularly special treat as it opens on Friday 23rd April for its annual six-week season last year, following an unprecedented pause of almost two-years.
As it re-opens, a one-acre plot within the wider 30-acre garden will reveal a very special new area of planting that is particularly close to Lord Lansdowne's heart. Two years in the making, this project has involved some heavy duty work cutting back old plants and clearing the ground to expand it for replanting. Located near what is known as 'Lady Lansdowne's Ride' – one of a number of pathways that total two-miles in all – the extensive planting he has undertaken pays tribute to close family members in a new grouping of rhododendrons.
Photo: Bowood's Garden, by Anna Stowe
Among his latest plantings, all developed from seed and registered with the Royal Horticultural Society's Rhododendron, Camellia & Magnolia Group by Lord Lansdowne, three new ones are of particular note: 'Barbara Lansdowne', 'Fiona Lansdowne' and the 'Marquis of Lansdowne'.
'Fiona Lansdowne and Barbara Lansdowne are named after my wife and late-mother, respectively,' says Lord Lansdowne, 'and pay tribute to two wonderful women who have each placed their individual marks upon Bowood with great flair and style. The plants named after them both flower in shades of pink; Barbara Lansdowne being a lower, smaller plant with prolific flowers while Fiona Lansdowne blossoms wonderfully with a large truss and is notable for its height… acknowledging my tall wife!
'Entering this familial frame is the nearby Marquis of Lansdowne, named after me as the 9th to bear the title. A medium-sized plant, its unique flower appears in a subtle yellow with a maroon throat on its dorsal lobe.'
While bluebells herald the start of the season in late April, the Woodland Garden's annual curtain call comes in early June when the late-flowering Marchioness of Lansdowne emerges in its gentle pink – standing out once other plants have had their run. 'It was planted by my great-grandfather, the 5th Marquess; he would have probably come by its seed from a nursery in the late 1800s. He was very much in tune what was emerging in the horticultural world at the time. His passion for rhododendrons was also strongly influenced by what he had seen on his travels around India while Viceroy, from 1888-1894, and he later went on to create another rhododendron garden of note at Derreen – his home in Co Kerry.'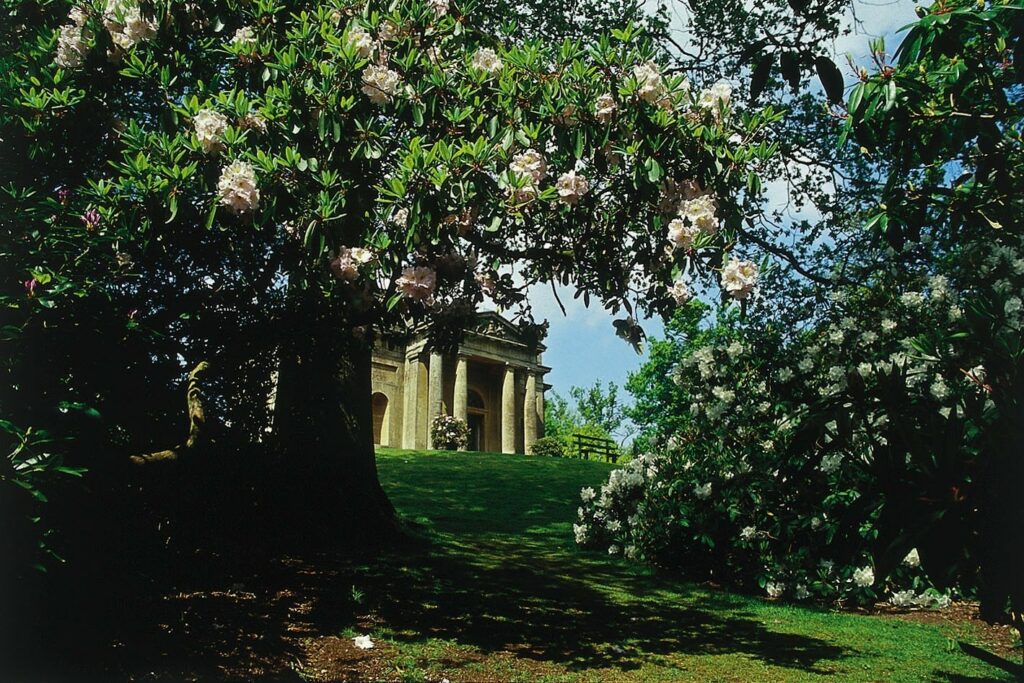 Since the 3rd Marquess of Lansdowne – who originally laid out the garden in the 1850s – every generation of the family has continued to plant in the Woodland Garden. Undoubtedly, the 5th Marquess of Lansdowne has been the one to inspire Lord Lansdowne's own rhododendron planting most since taking on Bowood's custodianship in 1972. Having identified four clumps of yew trees, within a small natural valley, to be corner markings made by his great-grandfather he took it as his cue to realise his ancestor's further intentions for the garden. This turned into a seven-year labour of love that was then unveiled as the four-acre Jubilee Garden in 2013.
'When I plant, I look first on the ground for seedlings, grow them on in a greenhouse and if they start to show promise, I then try to identify and link them with their parent plants. During the first lockdown a year ago, I spent every afternoon working in the Woodland Garden and so had much more time to dedicate to the one-acre plot than I would otherwise have done. I am delighted that as we open up at the end of this month, we will be able to share our magical display of rhododendrons – alongside the magnolias, azaleas and the season's early bluebells – with the public once more and to direct visitors to this latest spot of revitalised garden.'
Within the western corner of the Bowood Estate, the Woodland Garden is located just off the A342 (the road to Devizes). Open daily from 11am-6pm (last admissions at 5pm), entrance is priced at £7.50 per adult (aged 17 and over), £6.50 per young adult (13-16) and £6.50 per senior (60+) while admission for children 12 and under is free of charge. Dogs on leads are very welcome. Access to the Woodland Garden is complimentary for Season Ticket Holders. For more details, visit: www.bowood.org/bowood-house-gardens/gardens-grounds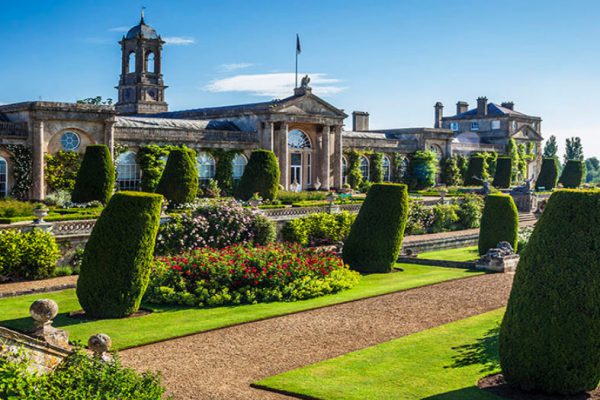 The Most Huggable Trees at Bowood
With human touch and hugs in shorter supply since March, the boost to body and soul that comes from tree-hugging is being encouraged far and wide.