The Most Huggable Trees at Bowood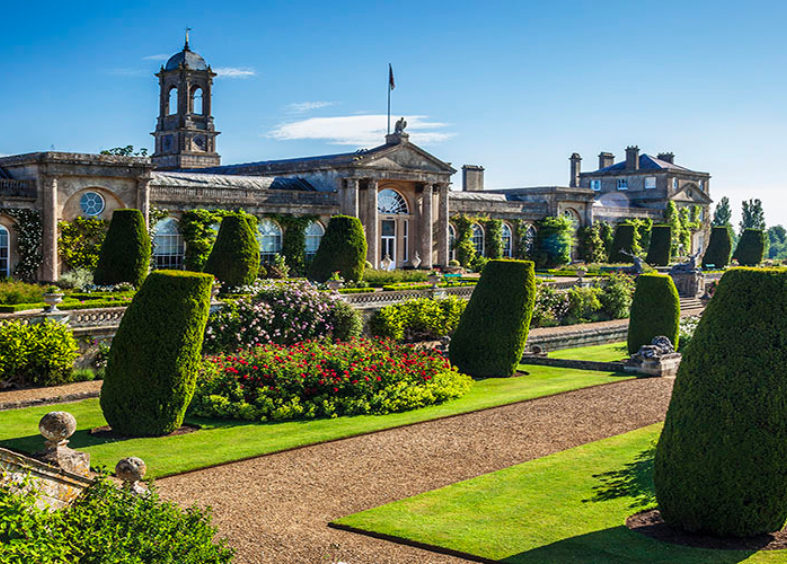 The Tree Hugging Championships
With human touch and hugs in shorter supply since March, the boost to body and soul that comes from tree-hugging is being encouraged far and wide.  The first 'Tree-hugging World Championships' were held in Finland this August and Iceland's Forestry Service has been urging its citizens to head outside and embrace a tree to reduce social isolation and anxiety.  Closer to home, the call to indulge in some arboreal affection this autumn is also being made by Geoff Partridge, Head Groundsman at Wiltshire's Bowood (between Calne and Chippenham) as he urges children to get to know trees better and explore the wide open spaces at Bowood.
'While we may not be able to hug those outside our household bubbles, the touchy-feely bark of a Bowood tree can certainly compensate in these times,' says Geoff. 'With our arboretum featuring trees of all ages and sizes, from saplings to Bowood's 23 'champion' trees – the largest or tallest of their kind recorded in Britain and Ireland – visitors should keep an eye out for the ones that take their fancy.
Hugging early
'The ideal starter tree for a youngster to nuzzle up to would be an Acer; it's small enough for a toddler to embrace completely and call it their own, while its growth is established enough not to require a protective shield as saplings do.
'One of the acers is in fact classified as a 'champion' tree: the Acer rubrum October glory. Twenty-two metres high and with a diameter of 69 centimetres, it is to be found on the northern perimeter of the pinetum, among a group of acers. It was planted here in 1977 to mark the Silver Jubilee year.
From Saturday 24th October to Sunday 1st November, there will be an Autumn Adventure Trail mapped out for children, inviting them to explore the arboretum following a scarecrow and pumpkin pathway. 'As they make their way along this passage of discovery, kids should also look out for Acorns and Conkers on the ground, pick them up, feel them and marvel at how oak and horse chestnut trees once began.'
Why hug a redwood?
Geoff also singles out Redwoods for a hug with some 20 of them spread out across the grounds. 'With its soft red and downy bark, a Redwood is very appealing. Some are the ideal size for a couple to embrace together while others with a greater circumference are large enough to require a family group to wrap their arms around.'
Geoff continues, 'Look out also for the yellow leaves, white peeling bark and medium size of Silver Birches. Through a gap in the pinetum you can spy a large plantation of them along the northern rim of the Pleasure Grounds.
'The grandeur of champion trees will be better appreciated from a distance to bring them into full visual frame. The 'champion' Cedar of Lebanon is Bowood's most stately and historic tree and our archives contain the docket recording that 22 cones were ordered between 1768 and 1769, each priced at one shilling  – £5 in today's money. It is one of those cones that has produced the 'champion' cedar that today stands at 39 metres high. With a diameter of 215 centimetres it would take a very large family to extend their arms around it completely. Alongside its heady scent, its textured and rugged bark is well worth a caress.'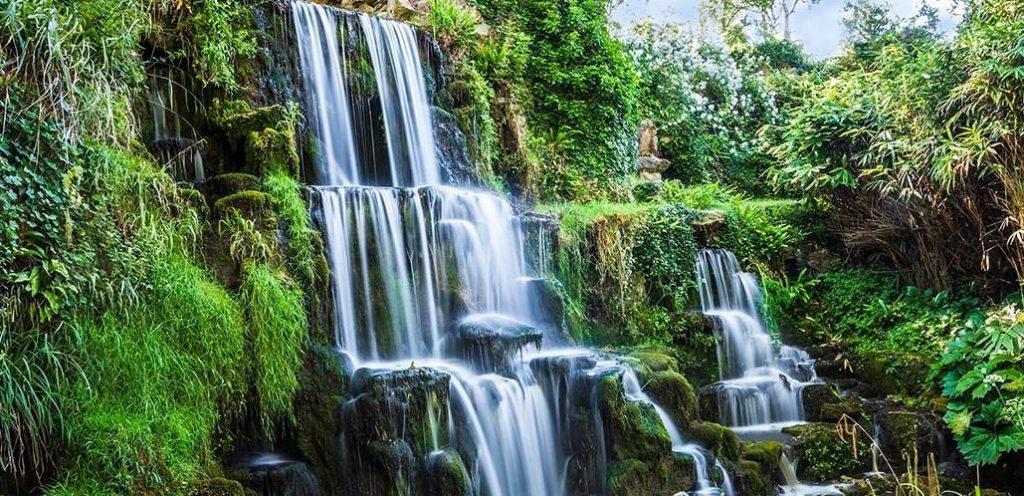 Look, but don't always touch
Yet Geoff has words of caution too for trees to be admired with the eye rather than by touch. 'The Monkey Puzzle tree is such an example with its spiky surface while the Chinese fir known as the Cunninghamia Lanceolata has prickly  (as 'lanceolata' is translated) leaves. Both are 10 meters apart, clearly social-distancing from each other! There are needles to avoid on the group of three Californian nutmeg trees. The indigenous people of North America once used their needles for tattooing, it must be remembered.'
Having begun work as a groundsman at Bowood aged 18, Geoff's detailed knowledge of Bowood's arboretum has been acquired by 'learning on the job' over the past 36 years.  During this time he has been actively involved in tree planting – a Bowood tradition that spans almost 300 years: from when 'Capability' Brown first landscaped the Estate's parkland and with every generation of the Lansdowne family since then. In the past 40 years alone over one million trees have been planted across the Estate. Bowood's arboretum features 700 different species alongside the 23 'champion' trees. Dating back to the 1840s, the pinetum's layout is inspired geographically with various species placed according to the longitude and latitude of their natural habitat.
Painshill, in Surrey, invites families to enjoy an enchanting fairy tale adventure in a landscape full of stunning autumnal colour.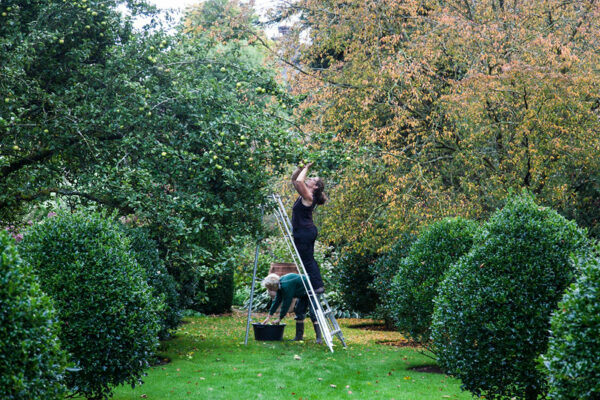 From bees to beer, apples to agriculture, there will be something for everyone at Dalemain's Harvest Festival.
To celebrate the 20th anniversary of opening to the public, Chawton House will be bringing together some of the most precious treasures in the collection for the first time.