Bamburgh Castle Transformed into Magical Christmas Experience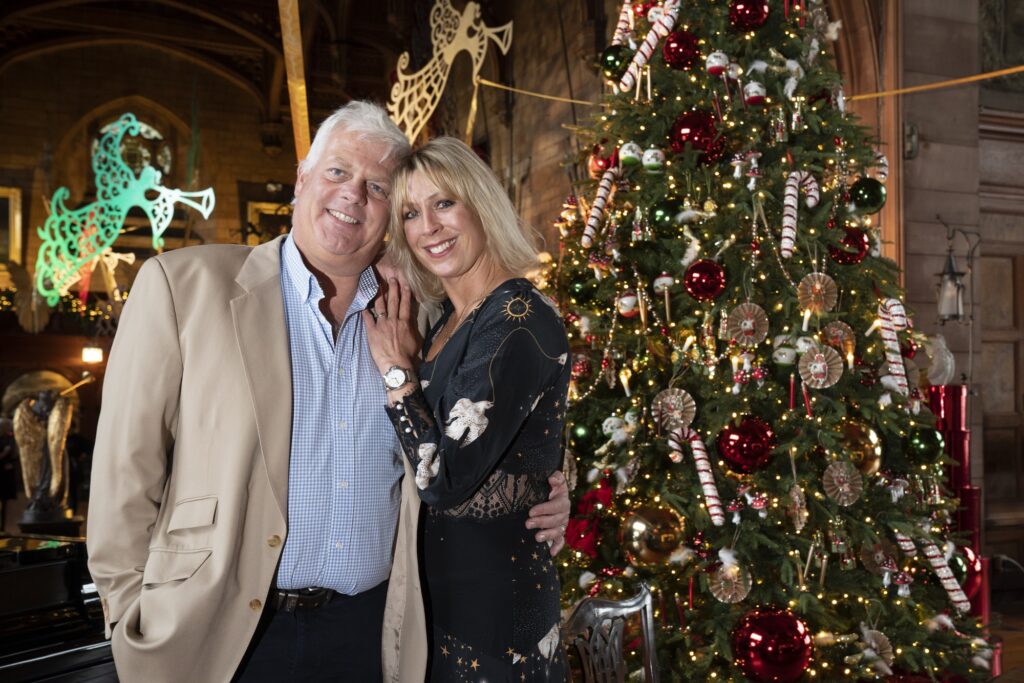 Bamburgh Castle's rich past as home to the Saint Kings of Northumbria has been brought to life throughout its staterooms in an extraordinary new Christmas experience.
Saints and Angels at Bamburgh Castle is now open to visitors to see the castle as never before until January 3rd in what is the largest indoor Christmas event in the north east of England.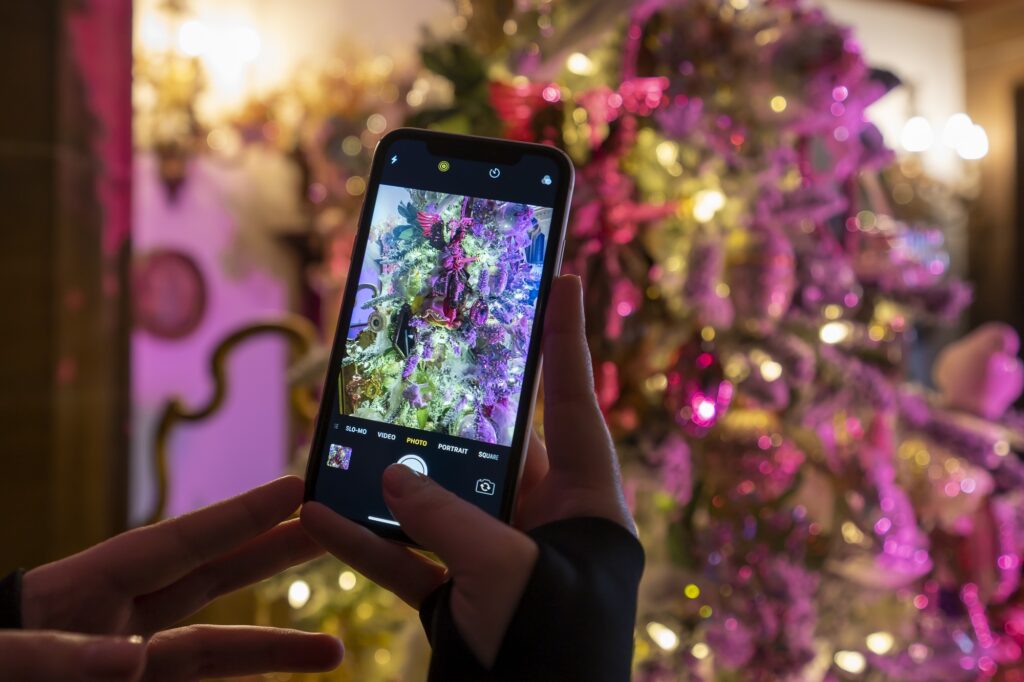 Visitors to the magical Northumberland castle will pass through staterooms, each transformed into a celestial extravaganza with twinkling lights, dazzling décor and towering Christmas trees, while angels take flight overhead, sending peace, strength and good fortune to all throughout the castle and beyond.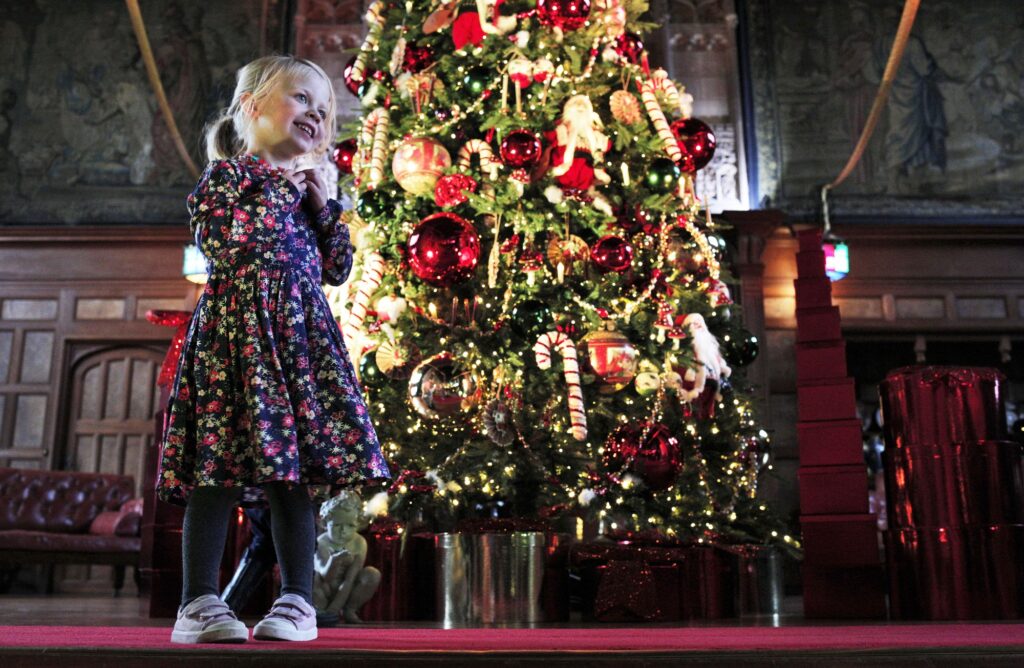 The festive experience is a first for Bamburgh Castle and has been curated by designer Charlotte Lloyd Webber and her creative team whose accolades include Cirque du Soleil and The Royal Shakespeare Company.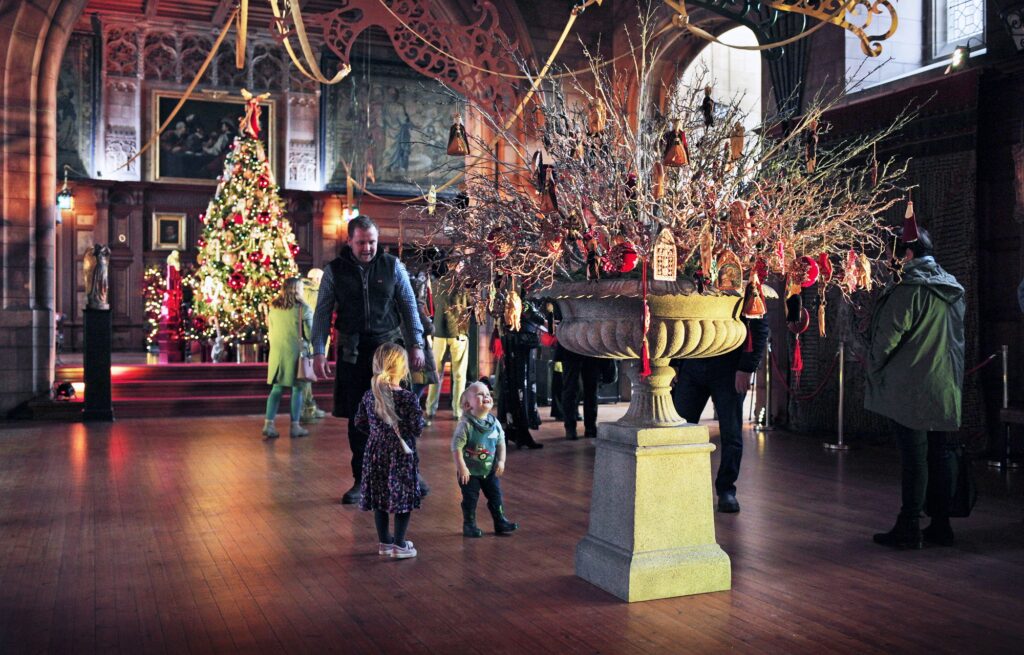 Charlotte Lloyd Webber said: "It has been a joy to design Saints & Angels at Bamburgh Castle and we are thrilled to have celebrated the castle's regal magnificence in a way that will leave visitors mesmerised. It's the perfect setting for a truly dramatic, sumptuous festive experience.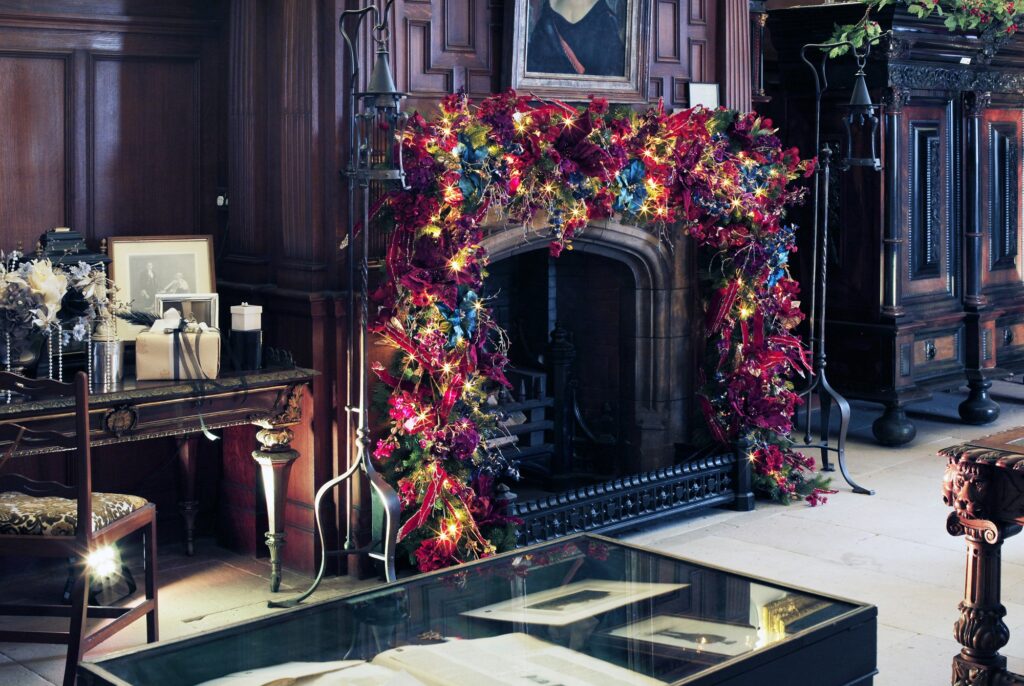 "We have looked to the architecture, setting and interiors of what is England's finest coastal castle as our inspiration source, drawing on the jewel box palette of the Lindisfarne Gospels created on nearby Holy Island and the opulent colours of the castle's Oriel window in the King's Hall.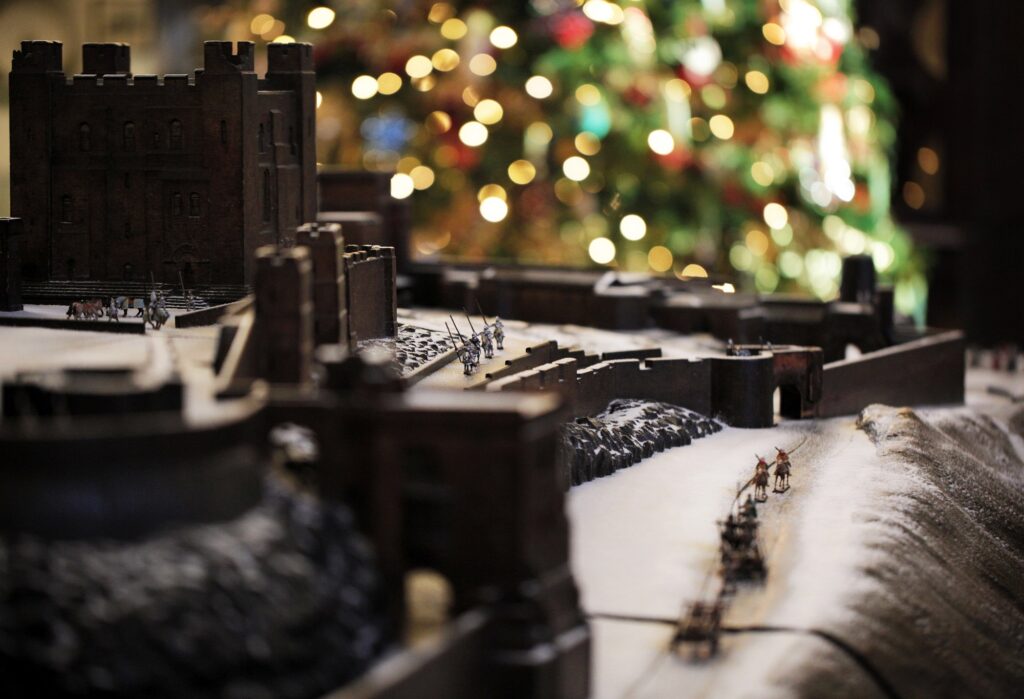 "Bamburgh was the seat of the Saint Kings of Northumbria who were blessed by angels. We have applied beautiful angelic iconography throughout the design, which all lends itself beautifully to this majestic castle – from musical cherubs to a soaring gallery of fret-work angels – who will take flight above visitors in the Kings Hall."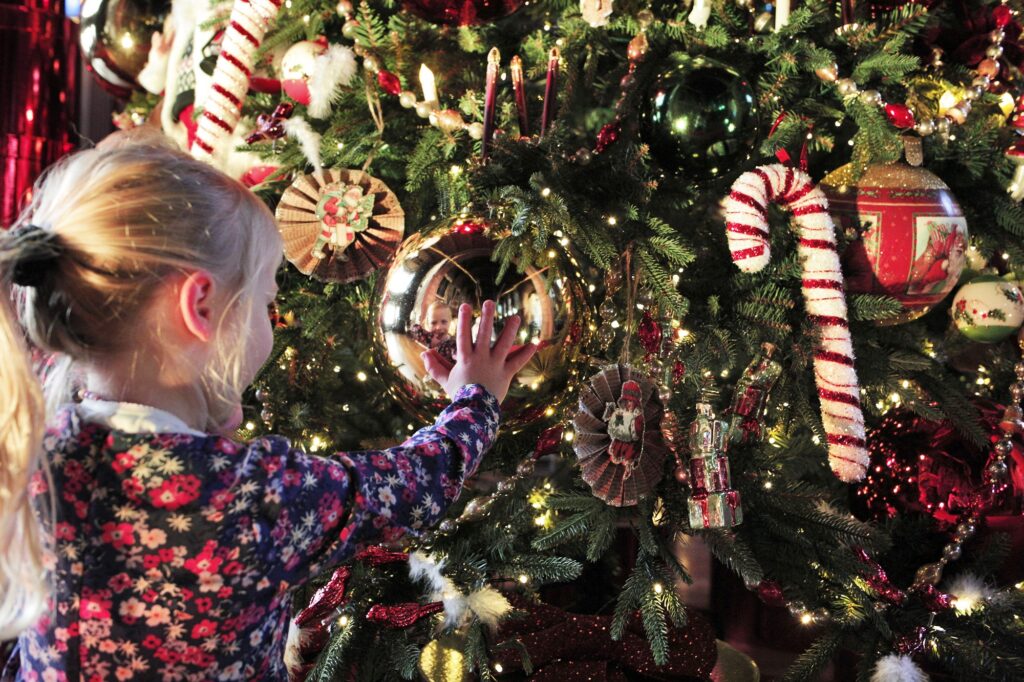 Bamburgh Castle owner Francis Watson-Armstrong said: "Charlotte and her team's installation is magical beyond belief.  We are absolutely thrilled to have collaborated together with them on a project that has been several years in the making.
"Bamburgh Castle has such a rich and unique history which Charlotte and her team have captured in the most remarkable way. They have translated this into a Christmas installation full of wonderment that stops you in your tracks at every turn. There is something new and spectacular to see in every stateroom which is mesmerising for all ages.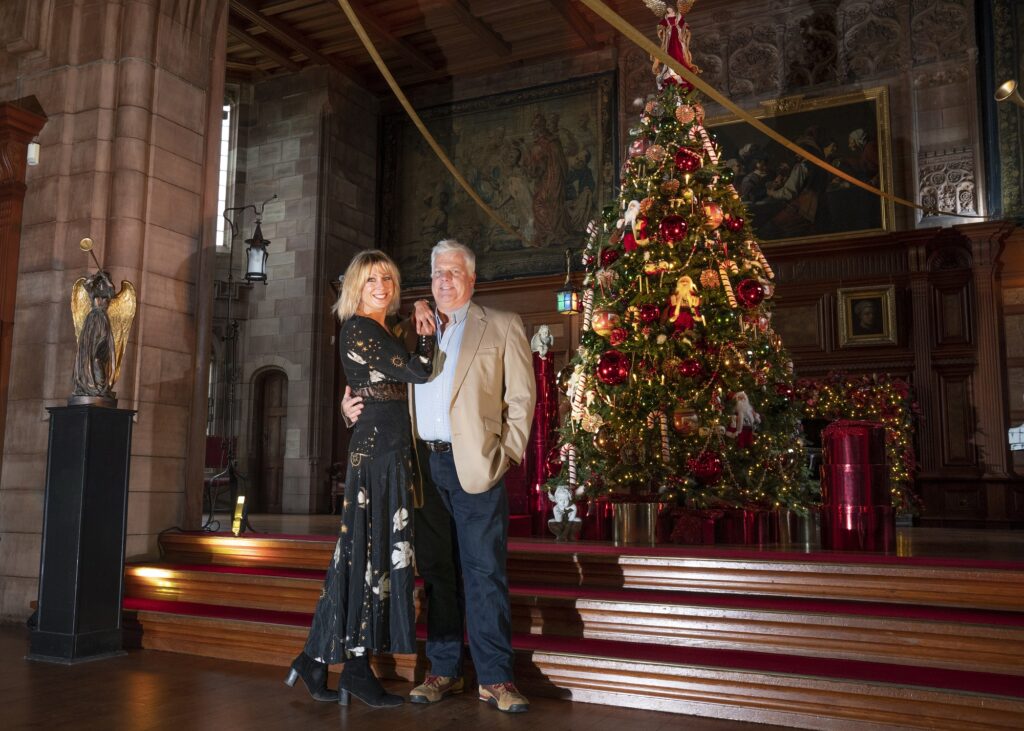 "It is the first time we have hosted a full-scale Christmas event of this magnitude and we are delighted to be sharing one of the very best seasonal events the region has to offer and a must-see festive experience with visitors to Bamburgh Castle.
Saints & Angels is part of a programme of seasonal activities and events within The Christmas Kingdom at Bamburgh Castle. It includes Reindeer Reign where visitors can meet Father Christmas' herd of Norse reindeer grazing in the castle's West Ward and taking in views of the very sea their ancestors once travelled over with the Vikings back in the 8th century.
Visit Bambrugh Castle's website for further information.
Photography by Stuart Boulton.
Become a Historic Houses member
Explore the nation's heritage from just £65 per year.
Hundreds of the most beautiful historic houses, castles, and gardens across Britain offer our members free entry.
Also: receive a quarterly magazine, enjoy monthly online lectures, get exclusive invitations to buy tickets for behind-the-scenes tours, and take up a range of special offers on holidays, books, and other products you might like.