Bamburgh Castle announces Christmas spectacular display
Cirque de Soleil set designer will wow with 'Saints and Angels' festive installation at landmark Northumberland castle
The spirit of Christmas will soar through Bamburgh Castle with a spectacular festive event of the year.
Heralded as Saints & Angels, visitors to the magical Northumberland castle will travel through beguiling staterooms, each transformed into a theatrical extravaganza, where angels take flight overhead, sending peace, strength and good fortune to all throughout the castle and beyond.
Charlotte Lloyd Webber and the creative team at CLW Event Design have created the celestial design for Bamburgh Castle's first-ever major Christmas event – which will open to visitors on Saturday November 13 – in which the castle will be festooned from on high with theatrical festive sets, dramatic décor, towering floral arrangements, mighty Christmas trees and a host of angels.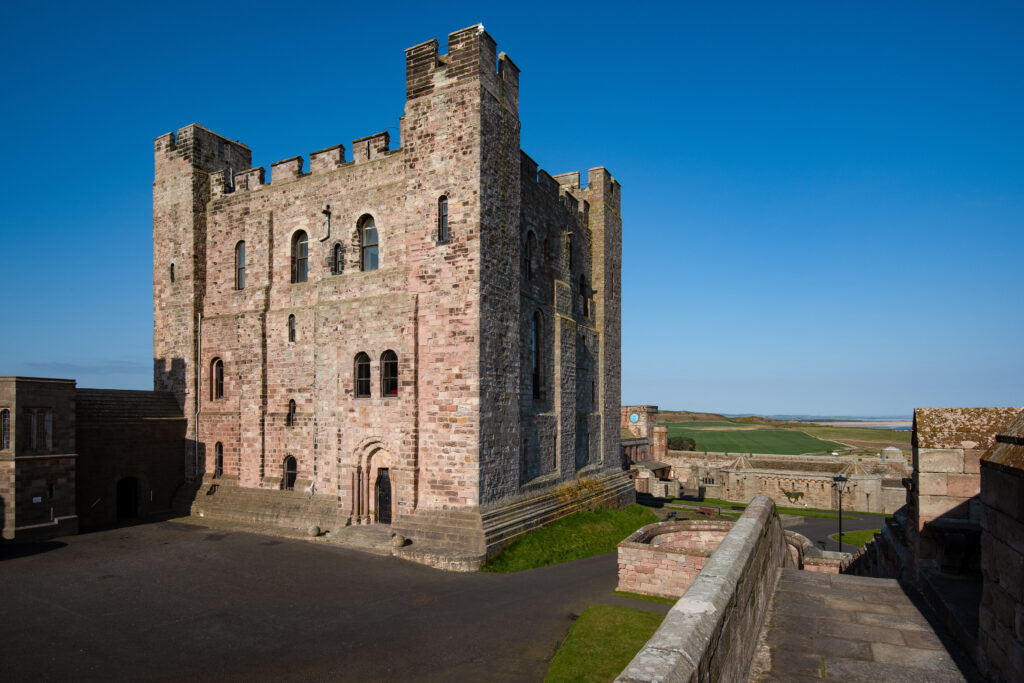 Drawing on its 3000-year-old history and rich past as a Royal citadel and seat of the Saint Kings of Northumbria, the displays take inspiration from Bamburgh's rich and colourful past as well as its architecture and interiors.
Charlotte Lloyd Webber said: "We are thrilled to be creating Saints and Angels at Bamburgh Castle and celebrating its regal magnificence in a way that will leave visitors mesmerised. It's the perfect setting for a truly dramatic, sumptuous festive experience which has been a joy to design.
"We have looked to the architecture, setting and interiors of what is England's finest coastal castle as our inspiration source, drawing on the jewel box palette of the Lindisfarne Gospels created on nearby Holy Island and the opulent colours of the castle's Oriel window in the King's Hall."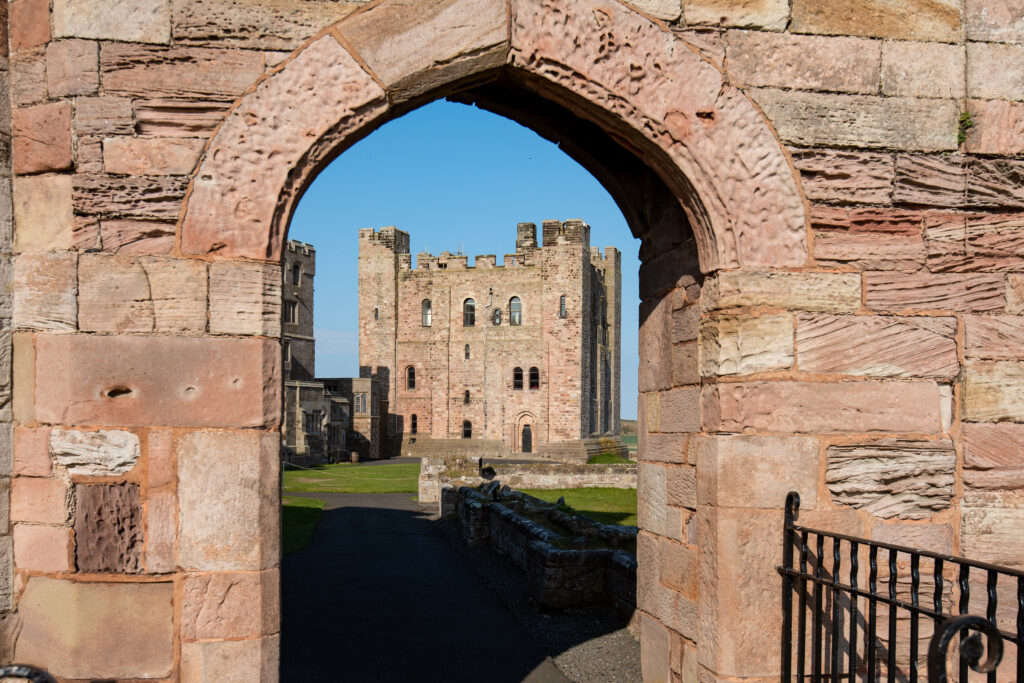 She added: "Bamburgh was the seat of the Saint Kings of Northumbria who were blessed by angels. We have applied beautiful angelic iconography throughout the design, which all lends itself beautifully to this majestic castle – from musical cherubs to a soaring gallery of fret-work angels – who will take flight above visitors in the Kings Hall."
The stunning King's Hall centrepiece has been designed by Canadian set and light designer Bretta Gerecke whose global accolades include Cirque de Soleil and the Royal Shakespeare Company.
Designed to evoke compassion and peace this Christmas, Bretta said: "The inspiration for the King's Hall begins with the beautiful stained glass window soaring above the Minstrel's Gallery. Knowing that now, more than ever, Christmas needs extra love, compassion and peace for all, the Saint Kings of Northumberland – St Oswald and St Aidan – have joined forces with a host of angels to bless Bamburgh Castle and all of Northumberland.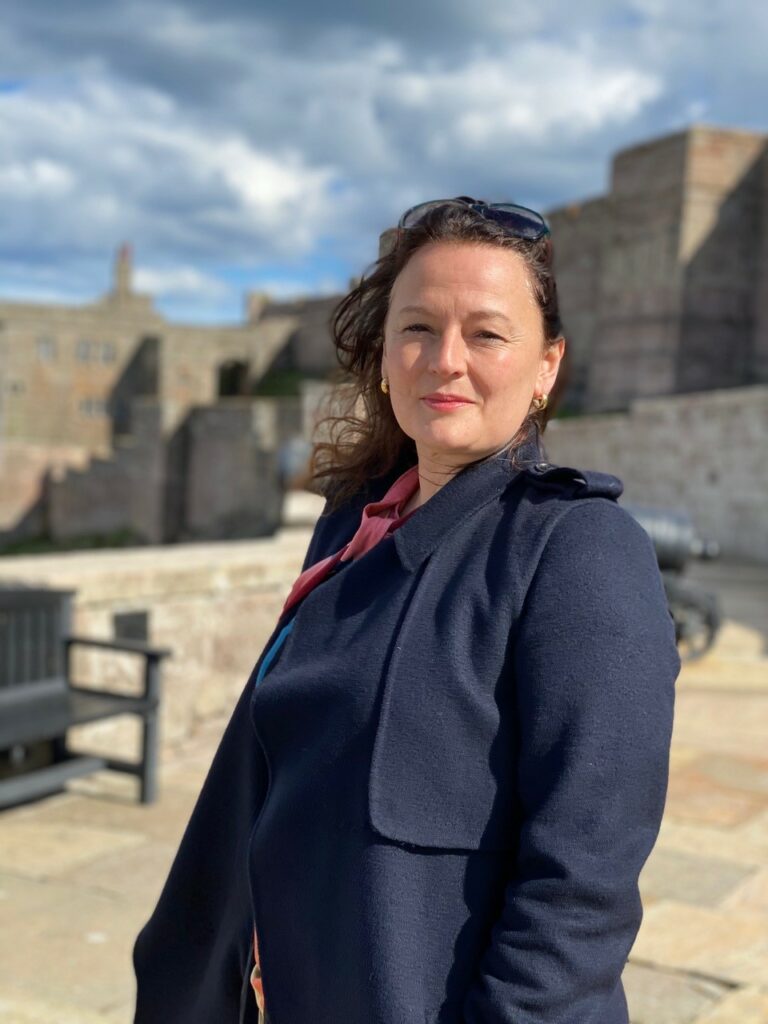 Charlotte Lloyd Webber at Bamburgh Castle which will host its first-ever major Christmas event, Saints and Angels this year.
"They have flown through the window, adopting its jewel tones along the way, carrying gold ribbons of hope and prosperity through which they are able to send peace, strength and good fortune throughout the castle, into the community and beyond."
Francis Watson-Armstrong, owner of Bamburgh Castle said: "We are incredibly excited to be staging a Christmas event of this magnitude at Bamburgh Castle, which is a first for us and a major investment.
"We are very proud to be working with creative superstars of the calibre of Charlotte, Bretta and their teams, who have wowed audiences the world over with their work.
"We cannot wait to share their finished masterpiece here at Bamburgh Castle with our visitors. It will be an outstanding Christmas experience that will enchant all generations and ages. It promises to be one of the very best Christmas events the region has to offer and a must-see festive experience."
Saints and Angels at Bamburgh Castle is part of an enchanting Christmas programme of seasonal activities and events within The Christmas Kingdom at Bamburgh Castle.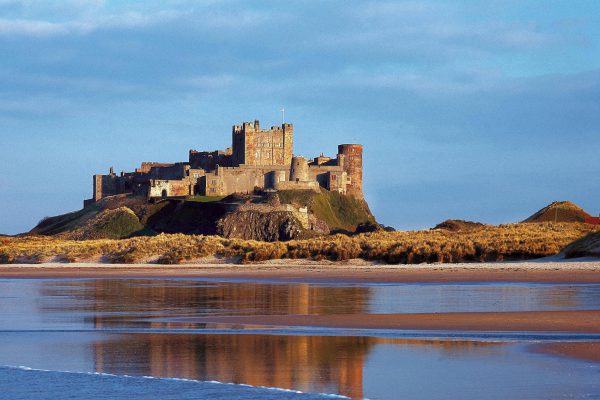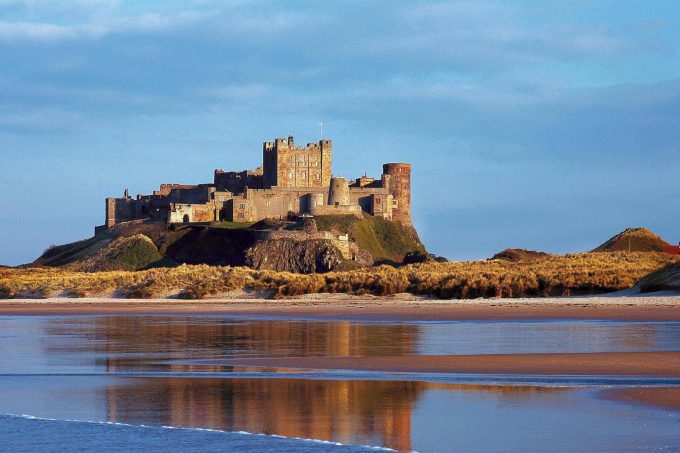 Dig unearths roundhouse at Bamburgh Castle
A chance excavation by archaeologists winding up a summer dig at Bamburgh Castle has unearthed a rare roundhouse which could change the course of history at the landmark Northumberland fortress.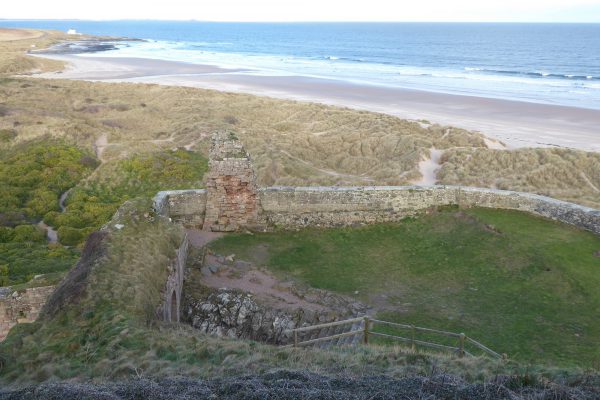 The Ruins at Bamburgh Castle
The site of Bamburgh Castle has been occupied for thousands of years with buildings reflecting high quality structural work of their time. The priority of planning and layout was to defend outer then inner sections of the site, sometimes occupied...
A History of Bamburgh Weddings
The Sharp family connection with Bamburgh Castle began in 1736 when Reverend Thomas Sharp was appointed to the perpetual curacy of Bamburgh.
Become a Historic Houses member
Explore the nation's heritage from just £65 per year.
Hundreds of the most beautiful historic houses, castles, and gardens across Britain offer our members free entry.
Also: receive a quarterly magazine, enjoy monthly online lectures, get exclusive invitations to buy tickets for behind-the-scenes tours, and take up a range of special offers on holidays, books, and other products you might like.