Alan Titchmarsh inspired by Bowood for ITV's 'Love Your Garden'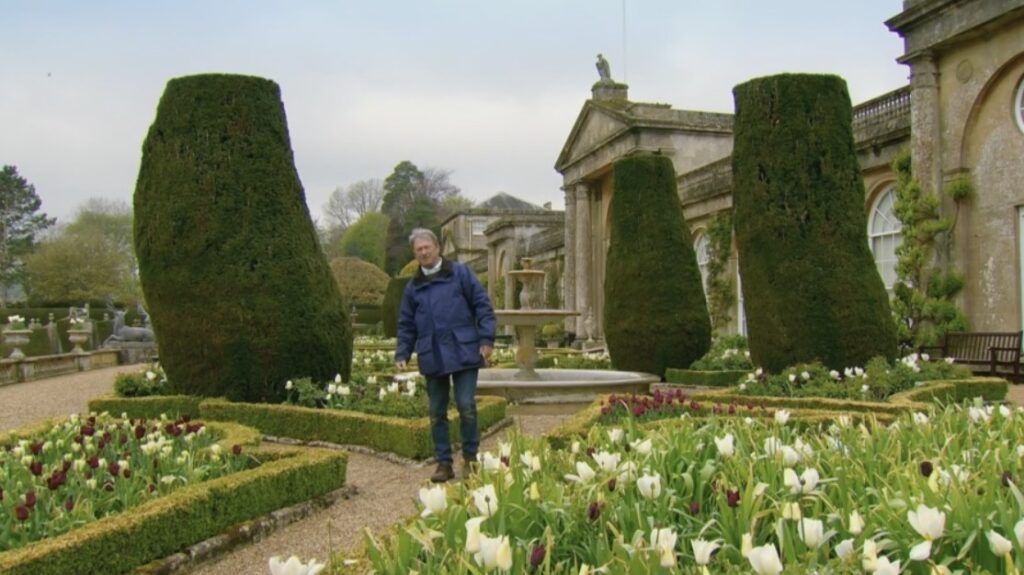 In looking to design a new garden for Mel, a care home manager for The Royal British Legion, Alan Titchmarsh drew inspiration from Wiltshire's Bowood House & Gardens as the 5th October episode of ITV's 'Love Your Garden' revealed.
Having decided to borrow the view of the Somerset countryside beyond Mel's Taunton garden fence, he then headed to Bowood (home to the Lansdowne family since 1754) to study how 'Capability' Brown had taken on a similar task – while on a far larger scale – back in the Georgian age.
'This garden is a masterclass in combining nature and formality,' was how the TV presenter and gardening legend of today described the one at Bowood where he drew '…inspiration on a stately scale'. Titchmarsh commented, 'The real star of this garden is not its statues, or ornaments or even the planting – it's the way it blends in with and borrows from nature.'
Explaining that the same principles behind the look of Bowood's garden could be translated for his own brief, Alan Titchmarsh ponders the hills on the other side of Bowood's lake. Mel's garden terrace will similarly lead the eye from the house to a country hedge blending in with the landscape ahead. Prompted by Bowood's tulips, he proposes a cutting garden that will yield, in turn, flowers for all seasons. The patterns in her paving will recall the parterre on Bowood's Upper Terrace while what he described as the 'wonkiness' of Bowood's distinctive Irish Yews will be recalled by the topiary he feels will make her smile. Further defining elements at Bowood are rethought for the Taunton garden to include borders of flowers, a water feature and seating areas also. To see how the elements of the garden at Bowood played out for Mel's garden and her joyous reaction once it was unveiled visit: www.itv.com/hub/love-your-garden/2a1173a0082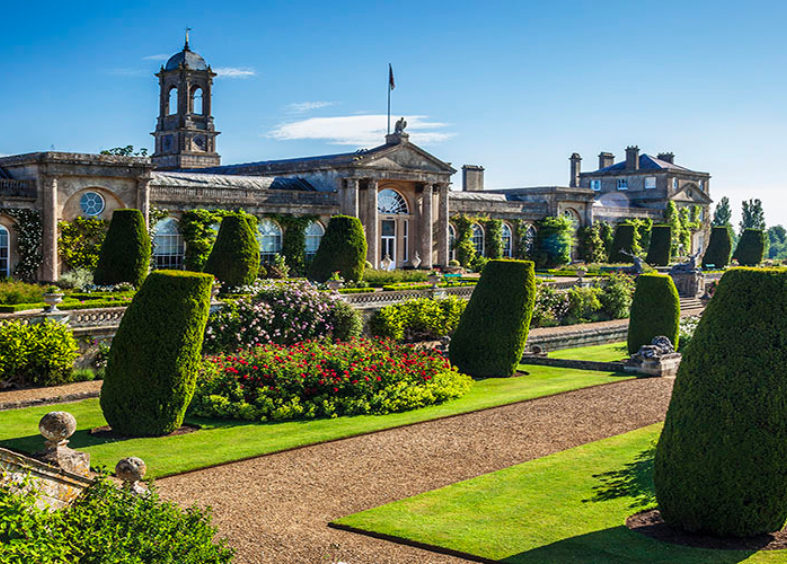 The glorious variety within Bowood's setting has attracted many other TV programmes to film on the Estate too, including Poldark, Sanditon, the Antiques Roadshow, Countryfile, Gardeners' World and The Apprentice, to name a few – and not forgetting 2019's Downton Abbey film.
While the tulips were out at Bowood in full force for the springtime filming of 'Love Your Garden', now the autumn colours are beginning to appear and ready to grab the attention of the visiting public during the remaining days of the autumn 2021 season (ending on Monday 1st November). For tree-huggers and leaf-peepers this is a stellar time to head to Bowood House & Gardens as it will be too for families over half-term. The Adventure Playground (for children up to 12 years old) will continue to thrill while from Thursday 21st October to Sunday 31st October, there's the added bonus of a Pumpkin Trail with giant 'pumpkin' signposts staking out an autumnal-coloured pathway.
Bowood House & Gardens will then re-open for spring 2022 on Friday 1st April (with Early Bird 2022 Season Tickets on sale from noon on Thursday 21st October). Meanwhile the 43-bedroom Bowood Hotel, Spa & Golf Resort – a mile away from the House & Gardens – remains open all year round to offer a Wiltshire staycation choice all of its own.
Bowood House & Gardens is open daily until 1st November 2021
 11am-6pm with last admissions at 5pm (4pm last admissions/5pm closure after 30th October). Bowood House: 11.30am-3.30pm.
Entrance tickets must be booked online ahead of arrival at www.bowood.org/bowood-house-gardens/tickets/.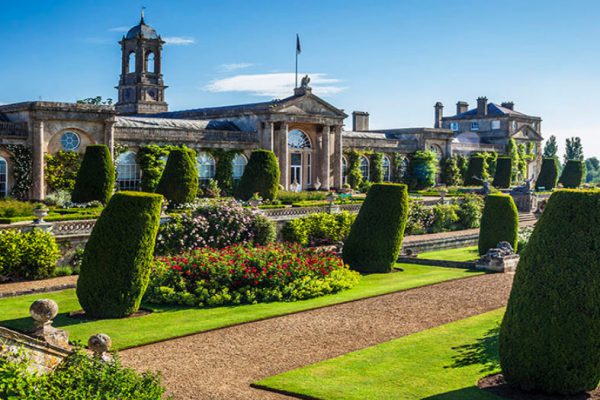 The Most Huggable Trees at Bowood
With human touch and hugs in shorter supply since March, the boost to body and soul that comes from tree-hugging is being encouraged far and wide.
Become a Historic Houses member
Explore the nation's heritage from just £65 per year.
Hundreds of the most beautiful historic houses, castles, and gardens across Britain offer our members free entry.
Also: receive a quarterly magazine, enjoy monthly online lectures, get exclusive invitations to buy tickets for behind-the-scenes tours, and take up a range of special offers on holidays, books, and other products you might like.