Marchmont wins Restoration Award 2018
Marchmont House in Berwickshire is the winner of this year's Historic Houses/Sotheby's Restoration Award, while Commendations have been awarded to Haile Hall in Cumbria and Deene Park in Northamptonshire.
Marchmont Farms Ltd, the current owners of Marchmont, have done an extraordinary job converting the house from a former nursing home into a sumptuous family home available for lettings and functions. Hugo Burge, whose father Oliver purchased the estate on behalf of Marchmont Farms Ltd. in 1988, says 'it's a hell of a life achievement for father…his extraordinary dream and passion has brought all of this about.'
This restoration has been about more than painting a few walls. Out have gone the fire doors, and the green emergency exit signs, and in has come a serious art collection, bought and arranged specifically for Marchmont. Georgian mirrors and paintings, favoured by Oliver Burge, have been put back into their original settings, while Hugo has lined corridors with his favourite rush-seated chairs and sculptures.
An impressive number and variety of applications were received this year, reflecting the wide range of work being undertaken by Historic Houses members throughout the United Kingdom. The judges' task was therefore not an easy one and in addition to the Winner they decided to make two Commendations, to Haile Hall in Cumbria and Deene Park in Northamptonshire.
Impressive efforts have been made at Haile Hall to restore the property to its former glory. After becoming increasingly run down in recent years, the house has seen a full refurbishment, with the transformation of many of its rooms from 'empty shells' to rooms full of antiquities, reflecting the house's long history. It has also seen a restoration of the whole exterior of the property in line with its original design.
The extensive restoration at Deene Park has also involved work to both the interior and exterior of the property, including a complete renewal to its roof, the rebuilding of many chimneys, essential works to the masonry and refurbishment of its South Elevation and Courtyard.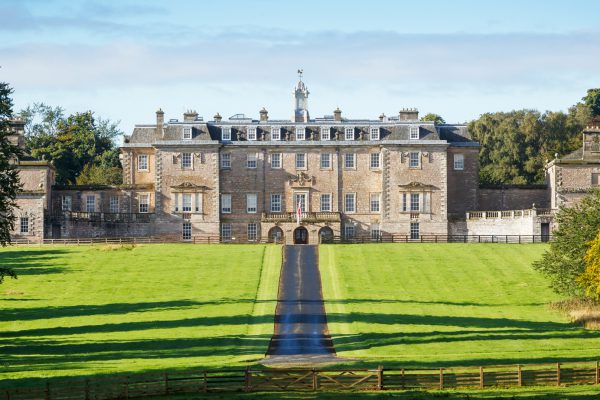 Not free for members
Marchmont Estate, Greenlaw, Berwickshire, TD10 6YL