The Summer House
A Georgian Gothic folly in the centre of a landscaped park designed by Capability Brown.
Warnford, Southampton, Hampshire, SO32 3LA
Get Directions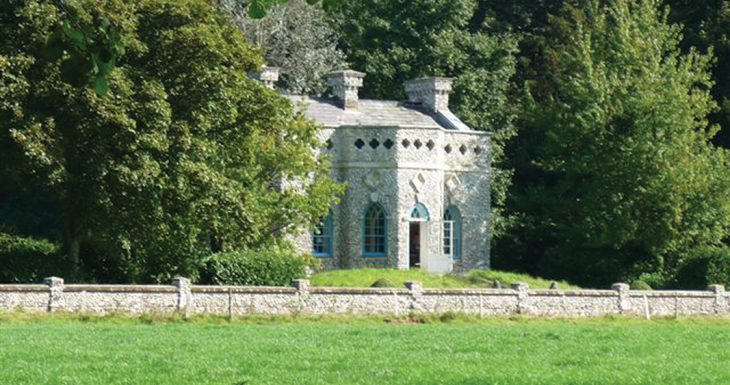 Eighteenth-century Gothic folly in the centre of a landscaped park designed by Capability Brown. Originally built as a bathhouse for Lord Clanricade, probably to designs by Brown himself, the house sits above a broad terrace with panoramic views up to Old Winchester Hill.
Running beneath the house is a tributary of the river Meon, which originally fed the bathing pool.
The house has been sensitively restored over several years and now exhibits its original Georgian appearance. Windows, casement shutters, doors and cornicing have all been reinstated, and the rooms, as well as the double-storey hall, have been restored to their earlier height. There is an octagon dining room with Chinese wallpaper, two sitting rooms with eighteenth-century Gothic fireplaces and the original bathing room downstairs, which is now a modern bathroom.
The garden has been extensively replanted with the trees, shrubs, roses and a topiary yew hedge that might have featured in the landscape two centuries ago.
Tours include the Saxon/Norman church and the ruins of St John's House circa 1150.
Tours that are scheduled will be listed below. If none are scheduled yet, please check back later, or find other tours you might enjoy on our tours listing page here.
Thank you very much for a charming afternoon on Monday. We loved the Summer House and really enjoyed the visit.
My husband and I enjoyed the afternoon very much. We were very impressed with Mr Thuillier's sympathetic restoration of the house and also his extensive knowledge of its history. He was a warm and welcoming host and provided some lovely refreshments which were much appreciated!
Many thanks for a most interesting tour!! And well done saving the house.
Thank you for a very enjoyable afternoon. And thank you very much for the lovely catering you provided.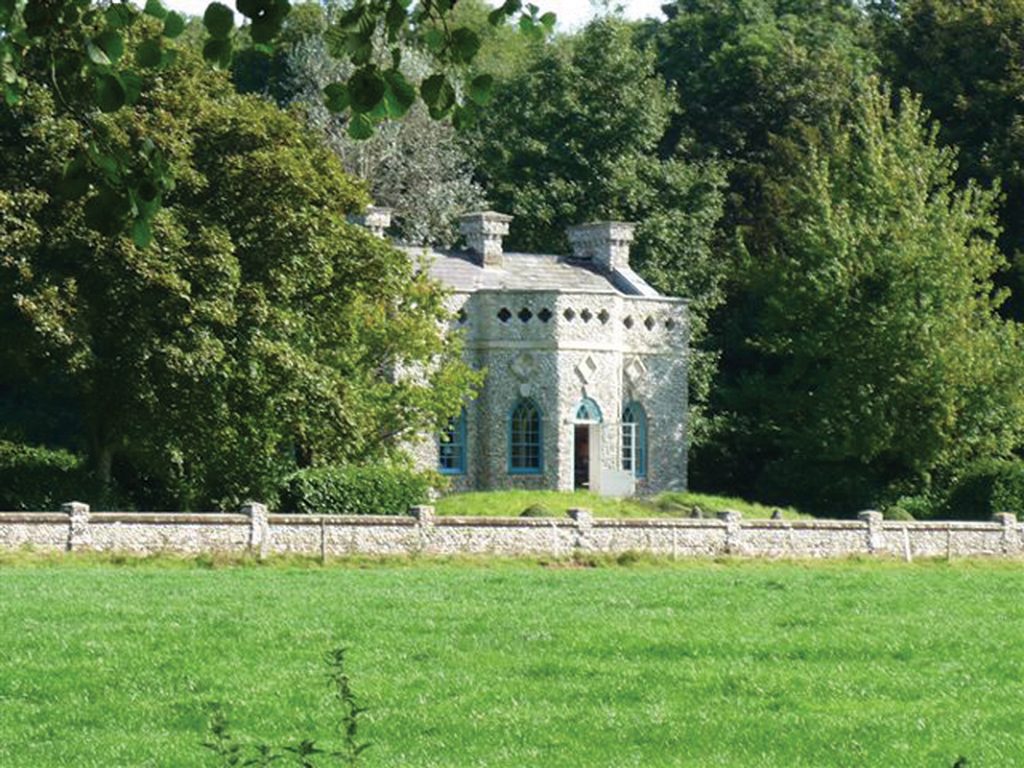 TOUR DURATION
2½ hours
TOUR PRICES
£20.00 per person.
REFRESHMENTS
Tea, coffee and cakes, or wine and canapes depending on the time of the tour.
ACCESS NOTES
Wheelchair access to the main floor up a slope to the garden door, and no disabled cloakroom.