Silverstone Farm
Notable gardens featured regularly in national publications and taking influence from Dutch and French historic references.
North Elmham, East Dereham, Norfolk, NR20 5EX
Get Directions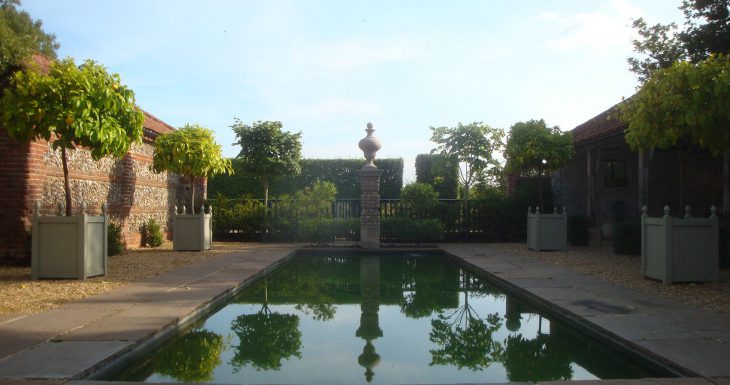 House and garden of George Carter 'one of 10 best garden designers in Britain' Sunday Times.
Subject of two TV programmes, many books and magazine features. The farmhouse interiors featured in World of Interiors (May 2004) and Country Life (June 2006) Furniture in a classical style designed by the owner is mixed with items from the 18th and early 19th century. '…his work represents a continuing interpretation of the classical tradition that is carried on within the house, in his collection, and in the furniture he has designed for it.' (Country Life).
The formal or all-green garden incorporates a series of hedged rooms of various character. Gardens created since 1990 are influenced by Dutch and English formal gardens of the 17th and early 18th century. The gardens use plant material that would have been used in the 17th century and include unusual evergreens that were favoured topiary subjects of the period. Described in Gardens Illustrated (Nov 2011).
Part of a complete farm complex of 1835, the barn has been partly converted as a library and large entertaining room. The modern pared-down classicism of this interior is described and illustrated in House & Garden (January 2009). Books by the owner are for sale.
Visitors see the ground floor of the 1920s neo-Georgian farmhouse, library and large entrance hall in the barn (part of 1830s farmyard complex) and the elegant formal gardens in two acres, all accompanied by the owner.  Various collections including garden views of the 17th and 18th centuries.
Tours that are scheduled will be listed below. If none are scheduled yet, please check back later, or find other tours you might enjoy on our tours listing page here.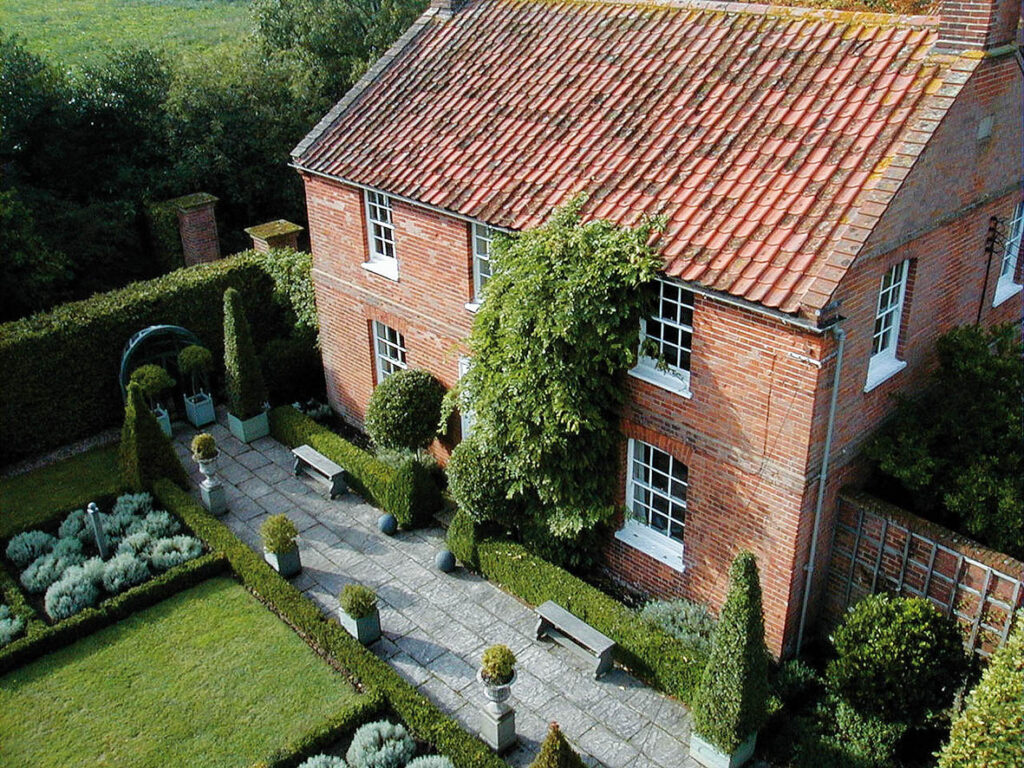 TOUR DURATION
1.5 hours
TOUR PRICES
£16.50 per person
REFRESHMENTS
Tea, cake, scones
ACCESS NOTES
Barn accessible, garden accessible, house not really wheelchair accessible.
VISITORS' VIEWS
"So impressed by your garden which was full of vistas of delight and visual surprises."