Restoration House
A handsome townhouse with interiors "of rare poetry and historical resonance."
Crow Lane, Rochester, Kent, ME1 1RF
Get Directions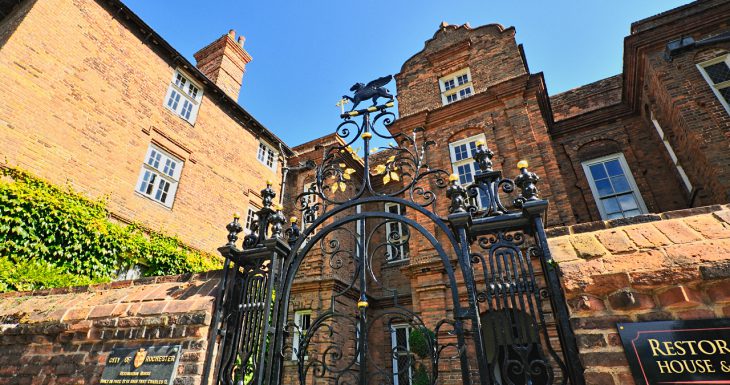 The mansion in the ownership of Royalist Francis Clerke and presumably with the cooperation of Colonel Gibbon, was fitted up to receive the young Charles and to act as his overnight base in Rochester, an important stage on his progress to London. With Charles were his two younger brothers the Dukes of York and Gloucester.
Over the past ten years the present owners of Restoration House have uncovered various parts of the decorative scheme which they believe were "run up" for the occasion. These provide fascinating examples of fashionable mid-17th century Continental taste seen through provincial eyes at a time when such innovations had been quashed by Cromwell. Thus the use of 'French Grey' paint, of paint effect 'marbling' and 'japanning', of the opening up of rooms through 'French doors' cut into earlier partitions were not only introduced for Charles' reception but have miraculously survived under later layers to be now once more revealed.
Further facts
Charles II stayed here on the eve of his Restoration to the throne.
The house's dramatic architecture of towering gables, vertiginous chimneys and Mannerist facade all in seared red brick, punctuated by dozens of ancient windows of several types, inspired Dickens to situate Miss Havisham here in Great Expectations.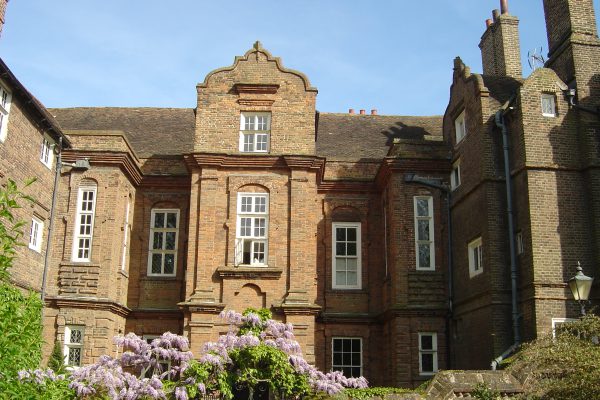 Saving the gardens
Early in 2008, with the demolition of the Tudor Wall, we had tried to buy the garden site, which comprised about 20% by value of the hostile development, but our offer was scornfully rejected. However in August of 2008 the...