Prideaux Place
An ancient Cornish house now a regular on our television and cinema screens.
Padstow, Cornwall, PL28 8RP
Get Directions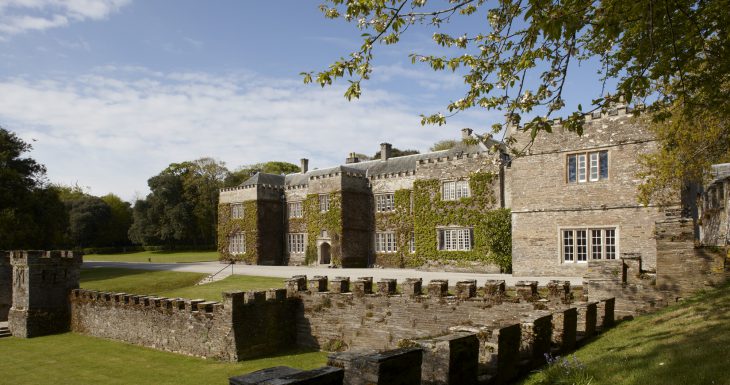 An entry in the Parish Register shows that a peel of welcome was rung for the future Charles II in 1645 on his way to Pendennis Castle and family history relates that he spent a night here at Prideaux Place, a story however unproved. Also as the Prideaux family were Parliamentarians at the date it may seem unlikely. Cunningly the young Elizabeth Prideaux was married to Sir William Morice of Werrington who was Charles II's Secretary of State and arranged for the future King's return to the throne.
We have Charles II's signed Pardon forgiving the Prideaux family for their part in the Civil War and restoring all their lands and chattels. Ironically Sir Beville Grenville, the great hero of the Royalist cause, who died at the Battle of Landowne, was a close relation to the Prideaux family. Indeed, the Grenville Room here is his third, and only surviving son's Dining Room from Stowe House, Kilkhampston, the panelling, inset with paintings by Verrio and even his stone wine cooler. All moved here when the house was destroyed in 1739.
More recently HRH The Princess Royal visited Prideaux Place to attend a Save the Children reception.