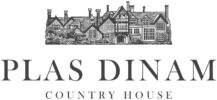 Plas Dinam Country House
Victorian mansion or family home? Dinam is both.
Llandinam, Powys, SY17 5DG
Get Directions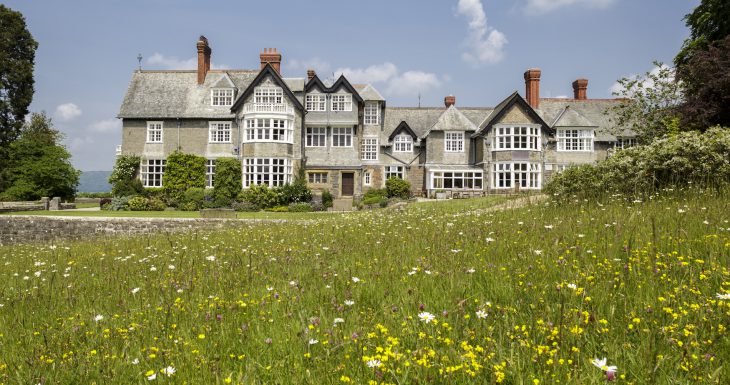 Accessibility
Access statement available
Wheelchair ramps/routes
Hire Plas Dinam House
With everyone staying under one roof, there's none of the awkwardness or constraints of a hotel, and we see how well weekends here work for building relationships within the company, and cementing or creating new ones with clients.
Plas Dinam has 12 acres of grounds for you to use as you wish – perfect for all sorts of activities or sports. We could organise a tennis tournament, game of croquet, country walks, barbecues on the hill – whatever suits your needs but always in a way that means your team can relax and unwind and get to know each other better.
We have reception and conference facilities for up to 80 people. You may want to use the whole house, or just the main reception rooms for a meeting or presentation.
We have a dinner, bed and breakfast rate for those who want to stay. Flexibility to meet your requirements is key.
We can help you with as little or as much of the planning as is needed. Catering and activities can be provided where required.
Contact Eldrydd Lamp
0741553554
Accommodation at Plas Dinam House
Plas Dinam has 15 big, beautiful bedrooms and can sleep up to 34, with REN skincare products too, everyone will feel spoilt.
The wood-panelled dining room sits up to 50, with a great log fire and high ornate ceilings. Great for parties but also for smaller dinners. large sitting room with log fires, huge bay windows and wonderful views.
There's also a drawing room which converts into a great dancing room! A large, friendly kitchen with seating for 10, a stunning mural, an aga, 2 dishwashers, 2 fridges and a large bell to let everyone know it's time for lunch.
A magnificent full size billiard room with huge fireplace and wood panelling-the perfect man's hideout a cosy room with 50" flat screen TV, DVD, X-box and surround sound.
A playroom for the kids and the garden includes various lawns for lazing around, a treasure hunt, playing croquet or football.
The grounds are great to explore, with woodland paths and giant trees our tennis court for the more energetic and, of course, there are the wonderful walks over the hills.
Contact Eldrydd Lamp
0741553554
Accessibility
Access statement available
Wheelchair ramps/routes