Painshill Park
Extensive Georgian pleasure grounds with eclectic references.
Portsmouth Road, Cobham, Surrey, KT11 1JE
Get Directions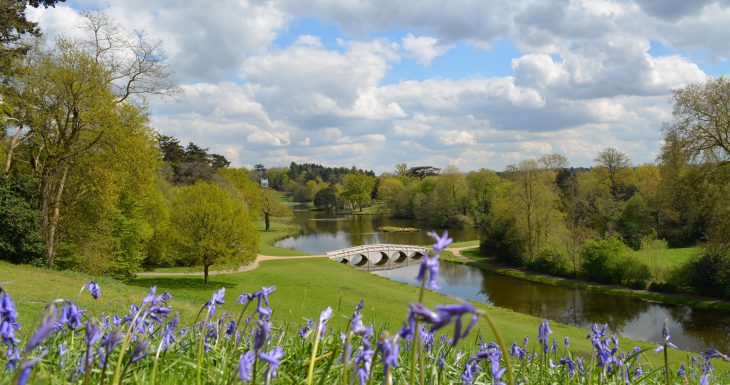 Painshill 18th century landscape garden was created between 1738 and 1773, by the Hon. Charles Hamilton.
Born in Dublin in 1704, Hamilton, the ninth son and 14th child of the Sixth Earl of Abercorn, embarked on two Grand Tours across Europe before acquiring the land at Painshill. With ancient artefacts in his luggage and Italian romance and natural beauty in his head – along with exotic plants seen on his tours – his vision was to create 'living paintings' in a new style of magical garden.
Inspired by Renaissance art and his Grand Tours, Hamilton went on to create a sequence of breathtaking and surprising vistas at Painshill. The landscapes form living works of art into which Hamilton placed follies for dramatic effect.
He began gardening when there was a change in ideas and philosophy, away from formal, architectural gardens (such as Versailles or the Hampton Court Privy Garden) moving towards a more informal, pictorial garden. Called the 'natural style' or the English Landscape Garden, it became a fashion which caught on and spread across Europe to France, Germany, Italy, Russia and even across the Atlantic to America.
Combining his passion for plants and artistic vision, Hamilton infused his memories, thoughts and ideas of Europe and his Grand Tours creating the Pleasure Grounds at Painshill. The area around the serpentine lake is like a harmonious scene painted by Claude Lorrain; while the wilder, western woods are more like a picture of Salvator Rosa.
The garden had a clear circuit route and the visitor was intended to become involved emotionally – to experience a variety of moods during the journey, as Hamilton himself would have done on his Grand Tour.