Millichope Park
The perfect example of a picturesque eighteenth-century landscape.
Munslow, Craven Arms, Shropshire, SY7 9HA
Get Directions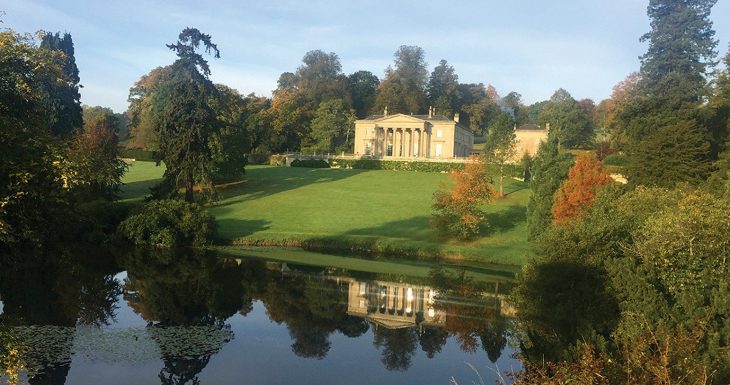 Millichope Park is a Greek-Revival building, with six Ionic pillars supporting its front portico.
It was built in the mid-19th century by Shropshire architect Edward Haycock for Reverend Norgrave Pemberton, Rector of Church Stretton, to replace a black and white timbered house.
In 1544, the More family brought Lower Millichope and Thomas More, who inherited the estate, started the creation of the pleasure park. The estate passed to his daughter, Catherine, then to her cousin, Robert Pemberton, after which, it descended to Norgrave Pemberton. He left the 'new' house, gardens and estate to his cousin, Charles Orlando Childe. He passed it onto his son, who sold the estate in 1896 to Captain Beckwith whose family thereafter descended.
The Grade II*, 25-acre landscaped garden includes large lakes, cascades and the George Stuert temple, which pre-dates the house and is perched at the top of a steep cliff rising out of the lake. This, together with another garden monument, was built as a memorial to three sons from the More family, who died.
Tours that are scheduled will be listed below. If none are scheduled yet, please check back later, or find other tours you might enjoy on our tours listing page here.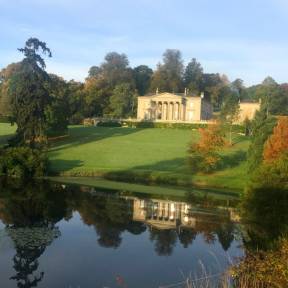 Millichope Park, Shropshire
Millichope Park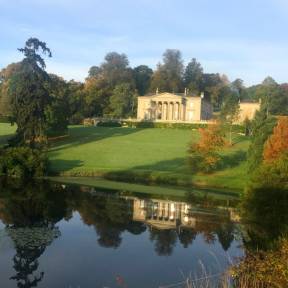 Millichope Park, Shropshire
Millichope Park
Take a tour of all the rooms on the ground floor and learn how the house has been adapted over the years. The basement has interesting remnants of the original front door and stairs that would have taken up the whole of the central hall and can be seen on request.
A tour of the newly renovated walled garden can be arranged at a separate cost.
TOUR DURATION
2 hours
TOUR PRICE
£20.00 per person
REFRESHMENTS
Tea or coffee and biscuits
ACCESS NOTES
Ground floor only and garden. Disabled cloakroom facilities.
RESTRICTIONS
No dogs, no photography in house without permission at the time please
VISITORS' VIEWS
"Frank and Antonia were great hosts, very informative and showed us round the basement too. They have done some amazing restoration."
"We had a really interesting and very rewarding visit – just what we were looking for and Antonia was charming and very informative."