Milden Hall
A much-loved and lived-in Grade II* Georgianised 16th-century hall farmhouse
The Hall, Milden, Lavenham, Sudbury, Suffolk CO10 9NY
Get Directions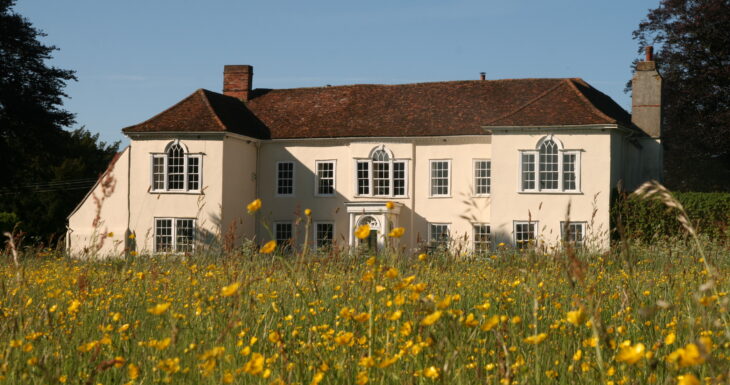 The Hall is part of an environmentally-friendly 500-acre working farm, which the family have farmed for over 200 years – the seventh generation is now apprenticed!
Research by the family has revealed the revealed the various owners of Milden since Walter the Deacon in the Domesday survey of 1085, and the de Meldyngge family who built the Norman Castle (now Scheduled Ancient Monument earthworks), through wealthy absentee landowners and charitable families to modern day with mysteries, sad tales, strange co-incidences and much-loved characters.
The imposing Georgian façade of the late Tudor Milden Hall appears to have altered little since the mid-18th century. When viewed from the carriage sweep to the north-east of the house, few clues hint at the building's earlier origins. The twin cross-wings and unusually well-preserved array of sash windows, including three fine Venetian windows and one trompe-l'oeil, seem at first sight to possess the perfect symmetry expected of Georgian architecture. Close inspection, however, reveals a number of discrepancies.  The Georgian grandeur of the front elevation is but skin-deep, and was designed simply to disguise the outmoded proportions of the timber-framed Tudor house that lies within. Features include a very fine staircase with slender balusters, and an embellished arch; cellars, cornices and fireplaces – and half the house remains late Tudor with small rooms, linen-fold panelling and a pantry with old bricks.  The walled garden hosts copper beech, tulip and Judas trees and a productive vegetable garden.
Milden Hall is said by architectural historians to preserve one of the finest late 16th and 17th century farmyards in the country, consisting of two large, aisled barns and two cartlodges, one of which contains a first-floor granary.  They variously house grain, self-caterers, and the beginning of a modest farm museum.
The Hawkins family are enthusiastic local historians, natural historians and conservationists.  They have an eclectic collection of ancient Suffolk maps, books, prints, postcards, art, field-walked artefacts from the Stone Age to World War II.  The farm retains ancient wildflower meadows, species-rich hedges and ponds alive with wildlife.  Guests may feel overwhelmed by the infectious enthusiasm that the Hawkins have for Milden Hall and every man and beast who has ever inhabited the house and surrounding countryside!
Tours include seasonal refreshments and sometimes optional lunch, supper (home-grown) and Suffolk wine-tasting.
Please note that Milden Hall is NOT in the town of Mildenhall which is 25 miles further north. It is close to Lavenham, Suffolk.
Instagram: @mildentudorbarnandbunkhouse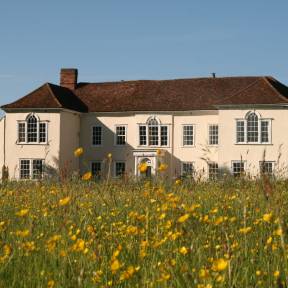 Milden Hall Festive Tour, Suffolk
Milden Hall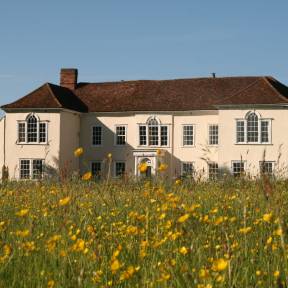 Milden Hall, Suffolk
Milden Hall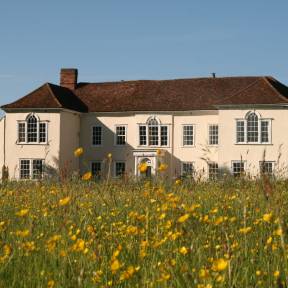 Milden Hall, Suffolk
Milden Hall