Highcliffe Castle
Coastal Gothic fantasy saved from ruin.
Rothesay Drive, Highcliffe, Dorset, BH23 4LE
Get Directions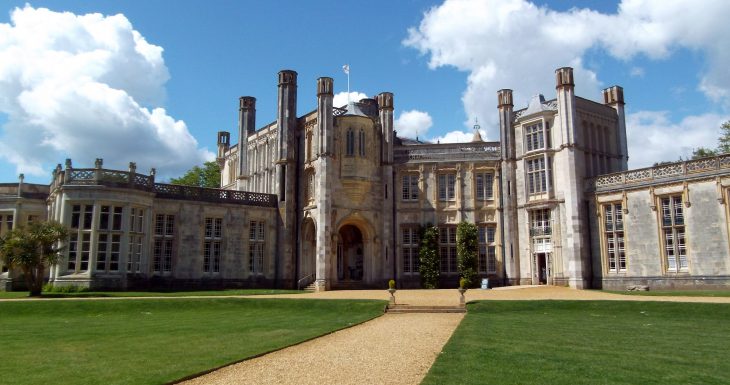 Accessibility
Accessible toilets
Available lift
Guide dogs welcome
Accessible parking
Wheelchair ramps/routes
Highcliffe Castle has been described as arguably the most important surviving house of the Romantic and Picturesque style of architecture, which flourished at the end of the 18th century and the beginning of the 19th century. Its significance is recognised nationally by its Grade 1 status on the Statutory List of Buildings of Special Architectural and Historical Interest.
There is an international importance too. For a large amount of medieval French masonry was shipped across the Channel and used in its construction. It is this Norman and Renaissance carved stone, along with the Castle's Gothic revival features and ancient stained glass, that make it appear older than it is.
Built mainly between 1831 and 1836, the Castle is the realisation of one man's fantasy. He was Lord Stuart de Rothesay, a distinguished diplomat. When he built Highcliffe Castle, he was following in the footsteps of his grandfather, Lord Bute, who had built an earlier mansion on the cliff-top site when it was just open heathland.
Highcliffe Castle's remarkable history tells how a magnificent building, once lavishly furnished in the 18th century French style was reduced to a fire-ravaged roofless ruin. For years it had played host to royalty, the rich and famous. Then for two decades, the 1970s and 1980s, only a flock of white doves came to stay amid the derelict rooms.
Accessibility
Accessible toilets
Available lift
Guide dogs welcome
Accessible parking
Wheelchair ramps/routes