Halswell Park
The most important house of its date in the Somerset set in pleasure gardens amongst the finest in Europe.
Goathurst, Somerset, TA5 2DH
Get Directions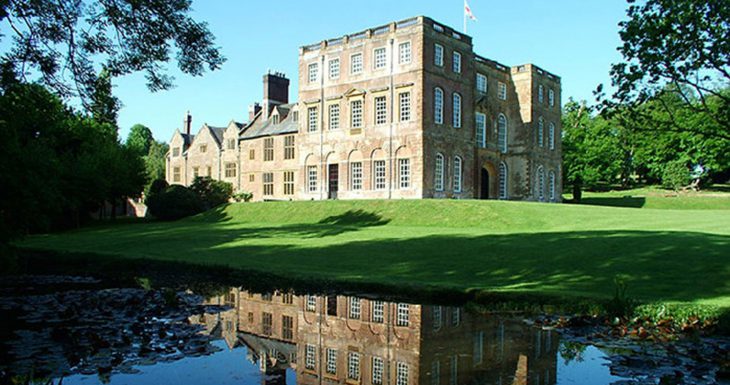 View the inner workings of this full restoration project. Continuously inhabited since Domesday, Pevsner called Grade I-listed Halswell 'the most important house of its date in the county'. The Elizabethan Manor and 1689 Baroque wing sit in C18th parkland with temples, follies and lakes. The interior of the house is undergoing restoration and so most rooms are not accessible to the public, however a few state rooms are restored and open.
Since the Baroque Wing was added in 1683-89 the old manor became hidden and mostly put over to services, it has languished in this condition until the current full restoration of the house and estate was begun. During our private, behind-the-scenes tours the visitor will hear about this tale of two houses and the characters who built the estate until it was broken up in 1950. The house is a rare an important example of English Baroque architecture, even rarer is the ability to see the hands-on revival of the house, which has been in a desperate state for the last 65 years.
Visitors will be given access to all the areas of the house and grounds that are not closed for necessary restoration purposes. The walk to Mill Wood to see the C18th water gardens being restored, folly by folly, is for the hearty of lung and leg (walking boots needed). For those who would rather keep to the house and its immediate environs, most of the Elizabethan and Baroque wings will be open, including the roof where a leaving drink can be enjoyed with views to Glastonbury Tor and Wales.
"It has been named [by Marcus Binney] as, possibly, the most 'perfect house' in the British Isles.''  Daily Mail
Tours that are scheduled will be listed below. If none are scheduled yet, please check back later, or find other tours you might enjoy on our tours listing page here.
We have just returned from Halswell. What a lovely place and what lovely people! The lunch was superb as was the leaving drink and cake this afternoon. It was absolutely unanimous from all 57 members that it was a truly great day.
Cannot thank you all enough for fabulous visit yesterday. I was personally so thrilled to see all that you had achieved - I think the group went home shell-shocked and totally inspired!
Can I both thank you and congratulate you with every sinew for the amazing act of mercy you are performing on that great house. Ross Murray, President of the CLA
TOUR DURATION
4½ hours
TOUR PRICES
£18.00 per person.
REFRESHMENTS
Tea/coffee and sandwiches on arrival and leaving drinks at the Temple of Harmony.
ACCESS NOTES
While restorations are ongoing, disabled access is currently limited to accessible areas on the ground floor.
NOTE: Walking boots needed to visit Mill Wood and the water gardens