Everingham Hall
Georgian-house built for William Haggerston and remodelled in the 1960s by Francis Johnson.
Everingham Park, Pocklington, York, East Yorkshire, YO42 4JA
Get Directions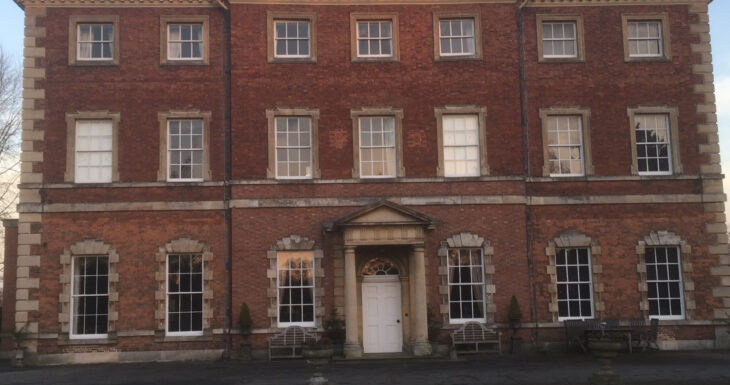 A Palladian mansion circa 1760 by John Carr of York and restored by Francis Johnson in 1962-3 for the Duke of Norfolk. Tour includes principal reception rooms and the nearby Chapel of Saints Mary and Everilda, circa 1840, a large and impressive Romanesque building with coffered ceiling and life-size statues of the apostles and Holy Family.
Everingham Park is of particular historical significance as it retains landscape features of the medieval deer park and three periods of landscape design in the 18th and early-19th centuries. The celebrated gardener Thomas Knowlton from nearby Londesborough was the main adviser for the work carried out in the 1730s-40s. There is no information on who was responsible for the landscaping in the 1760s and later 18th century. The little-known J.N. Sleed of Kensington was employed for the improvements in the 1820s.
Tours that are scheduled will be listed below. If none are scheduled yet, please check back later, or find other tours you might enjoy on our tours listing page here.
Tour of principal reception rooms of the Hall and the Chapel followed by lunch. Visitors are welcome to stroll around the grounds following the tour.
TOUR DURATION
2½ hours
TOUR PRICE
£45.00 per person
REFRESHMENTS
A two-course lunch with wine, followed by coffee or tea
RESTRICTIONS
No photography in the house