Clifton House
The most important house in the historic town of King's Lynn.
Queen Street, King's Lynn, Norfolk, PE30 1HT
Get Directions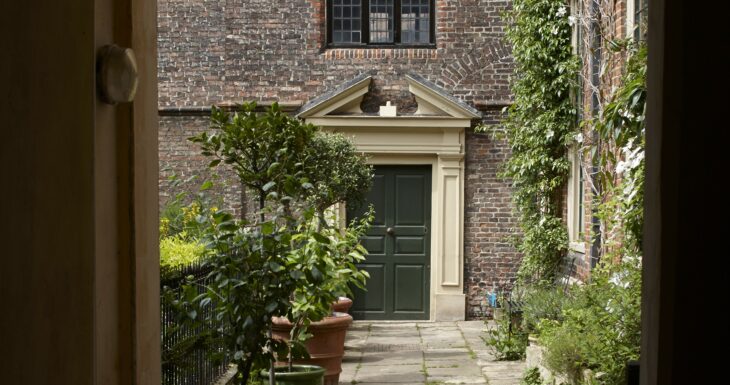 Probably the finest surviving merchant's town house in England, now the home of Simon Thurley and Anna Keay, Grade I listed Clifton House provides 'the most remarkable catalogue of building periods from the middle ages onwards' (Pevsner).
As well as Tudor, Stuart and Georgian interiors and a magnificent staircase by Henry Bell, the tour includes the famous Elizabethan tower with its Jacobean murals and spectacular views. The kitchen has the largest domestic medieval tiled pavement in England (visible through hatches) and the five-storey tower, built in the 1570s, is unique.
After half a century of institutional use the house is now being restored as a family house.
Tours that are scheduled will be listed below. If none are scheduled yet, please check back later, or find other tours you might enjoy on our tours listing page here.
Group tours are guided by owners Dr. Simon Thurley or Dr. Anna Keay and can be tailor-made to your group's requirements. In collaboration with Dr. Paul Richards tours can be extended to other buildings in the town.
Go on a guided tour of the house and the Elizabethan tower led by the owners.
TOUR DURATION
2 hours
TOUR PRICE
£18.50 per person.
REFRESHMENTS
Tea, coffee and cakes
ACCESS NOTES
Very limited.