Carolside House & Gardens
One of Scotland's finest private gardens.
Earlston, Scottish Borders, TD4 6AL
Get Directions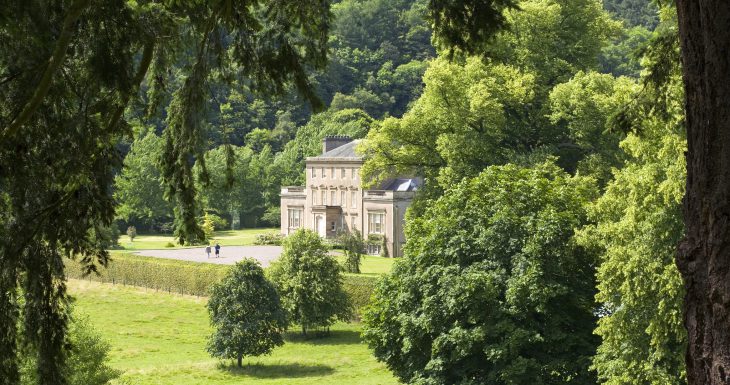 Free for members
Accessibility
Accessible parking
Guide dogs welcome
Accessible toilets
Carolside is an 18th century mansion in beautiful parkland, in a valley in the Scottish Borders. It's setting is romantic and serene ; framed by steep wooded hills with the River Leader running through.
Its facade is thought to have been modelled on Chesterfield House , Mayfair , London (demolished 1937) .The design was by Isaac Ware the Palladian arcitect.(1704-1766) There has been a settlement there since at least the 16th Century and Carolside has been cultivated for over 200 years. It has a long history of good gardeners and was a well-known Rose garden in Edwardian days.
Today, Carolside is best known for its soft and delicate herbaceous planting in subtle colour schemes, its striking Delphinium beds, its Potager, Secret garden and Winter garden and, of course, its collection of historic roses and National Collection of Gallica roses.
It is considered to be one of Scotlands finest private gardens.
2022
The gardens are open Saturday and Sundays 11-5 pm, 1st May – 1st August each year.
Please leave your donation in the honesty box on the wall at the main door to the walled garden.
Please note: The information on the Historic Houses website is advisory, but please always check the website of the house or garden you intend to visit before travelling.
Historic Houses members visit for free and can make a booking by emailing info@carolside.com.
£6 per person for entrance to garden
£12 per person for group visits
If you would like to book a group visit to the gardens please contact:
info@carolside.com / 01896 849272
Alternatively, please write to Carolside House, Earlston TD46AL.
Accessibility
Accessible parking
Guide dogs welcome
Accessible toilets
Become a Historic Houses member
Explore the nation's heritage from just £59 per year.
Hundreds of the most beautiful historic houses, castles, and gardens across Britain offer our members free entry.
Receive a quarterly magazine exploring the architecture, collections, and family histories of our grandest and oldest homes, and get an insight into what it takes to keep them standing today.
Enjoy monthly online lectures about the houses and their extraordinary history, presented by experts including house owners, curators and guest lecturers.