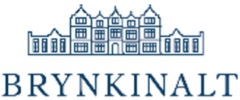 Brynkinalt
The site has been the home to the Trevor family since 942 AD.
Chirk, Wrexham, LL14 5NS
Get Directions
Brynkinalt has been home to the Trevor Family since it was built in 1612 by Sir Edward Trevor and generations of Trevors and their families have worked hard since to maintain the beautiful Grade II* house, located on the Wales/Shropshire border. The Trevors are direct descendants of a union which took place in 942 between Tudor Trevor, King of Gloucester, and Angharad, daughter of Howel Dda, King of Wales.
The family are also descendants of Llewellyn the Great, Prince of Wales (1194-1240), and the Kings of Ireland, and the present Prince of Wales inherits his most recent Welsh and Irish blood through the Trevor Family. The family includes several renowned characters including Sir John Trevor who was one of the few Welsh Speakers in the history of the House of Commons to date. The Duke of Wellington's mother was also a Trevor and the Duke used to visit his grandmother here and accompanied her to nearby Llangollen to see the now infamous Ladies of Llangollen.