Broughton Castle
A moated and fortified manor house the home of the Lords Saye and Sele for centuries.
Banbury, Oxfordshire, OX15 5EB
Get Directions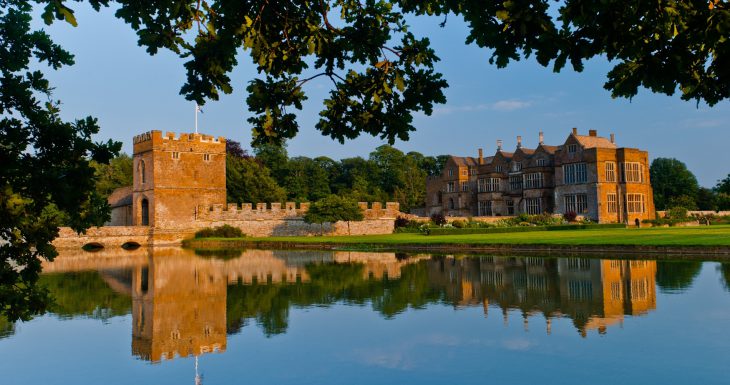 Accessibility
Guide dogs welcome
Accessible toilets
After the nearby Battle of Edgehill in 1642 the local superiority of the Royalists enabled them to lay siege to the Castle which was captured and occupied. The need for repairs is reflected in the date 1655 on the gatehouse.
Further outbuildings may have been damaged or destroyed and the Castle may have remained in poor condition: in the late 1690's Celia Fiennes describes "my brother Saye's house being much left to decay and ruine".
The 18th century was by contrast uneventful; but in the 19th century, William Thomas, 15th Lord Saye & Sele, indulged in a life of frivolity and extravagance as one of the set surrounding the Prince Regent and the Count d'Orsay.
The family then lived at the more fashionable Belvedere at Erith in Kent and their neglect of the Castle caused it to be noted in 1819 that the rooms were 'daily dilapidating from misuse'.
In 1837 the bulk of the contents were disposed of in a twelve-day sale, the last item being the swans on the moat. It is ironic that the squandering of the family fortune in the Regency period almost certainly saved Broughton from the architectural excesses of the Victorian age.
Accessibility
Guide dogs welcome
Accessible toilets