Broadward Hall Estate
A nineteenth-century remodelling of an eighteenth-century house, with a castellated Gothic appearance.
Clungunford, Shropshire, SY7 0QA
Get Directions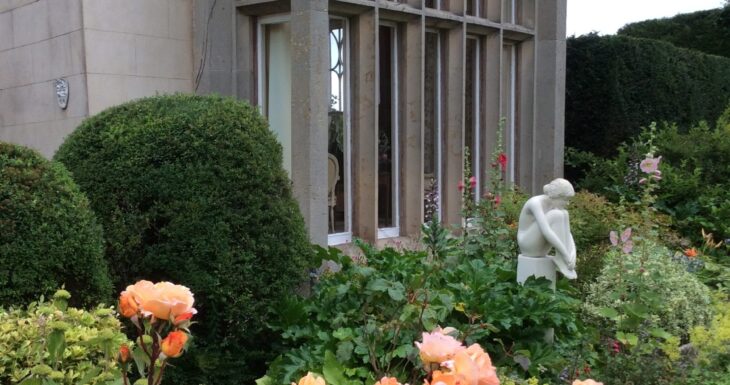 Features
Garden only

Meet the owner

Mostly wheelchair accessible
Much altered in the 19th century, Broadward Hall has a Regency Gothic appearance. A much earlier dwelling is recorded in a deed of 1650s. In 1672, hearth tax records Broadward Hall had seven hearths – more than any other house in the area apart from Abcott Manor.
Broadward Hall estate is a site of special scientific interest. Visitors will tour the gardens and see the first stage of renovation of the Victorian walled garden, then visit the Victorian pump house, restored with a grant from DEFRA, and the site where a Bronze Age hoard was discovered in the mid-nineteenth century (now in the British Museum). Those who are interested can visit the early nineteenth-century archery walk lined with giant sequoia trees.
A collection of Phormium and various rare and important plants may be seen, including one of the very few Irish fuchsia "Mount Stewart" in the whole of the UK. Broadward Hall also holds the National Collection of Hemerocallis (day lilies) which are planted in the walled garden. The plants that make up this important historic collection were bred between 1959 and 1979 by three English breeders. There are more than 65 taxa creating a wonderful display. Many were relocated to Broadward from Waterperry Gardens during the past year.
The nearby church of St Cuthbert's will be open, with a memorial to the Bayley family who lived at Broadward Hall in the 17th century.
Tour includes a full afternoon tea with sandwiches, cakes and scones with clotted cream and jam served on the terrace or in the music room.
Tours that are scheduled will be listed below. If none are scheduled yet, please check back later, or find other tours you might enjoy on our tours listing page here.
Meet the owners of two Shropshire gems
Enjoy an afternoon visit to the magnificent gardens at Broadward Hall, followed by an early evening house tour at nearby Stokesay Court, both hosted by the owners. Joint tour £48 including afternoon tea at Broadward Hall and drinks and canapés at Stokesay Court. Click on the tour dates below for more information and to book.