Brinton Hall
Greek Revival house of 1822 built of gault brick and a slated roof.
Stody Road, Brinton, Melton Constable, Norfolk, NR24 2QH
Get Directions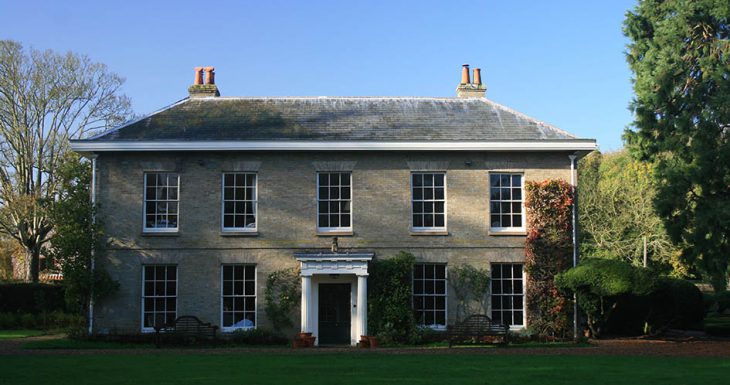 A sixteenth-century house extended in 1822 in gault brick by the Brereton family. The fine oak staircase is reputed to have originated from Merton place, Horatio Nelson's last residence. Three important Brereton portraits have been purchased and restored dating from 1660 to 1805. A Gurney/Brereton arrangement led to Brinton Hall becoming a county bank during the 1820s.