Historic Houses Announces Restoration Award 2023 Winner
Brockfield Hall, in York, has been crowned winner of the Historic Houses Restoration Award 2023.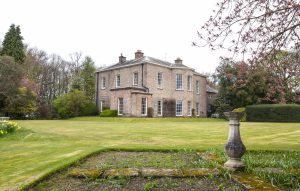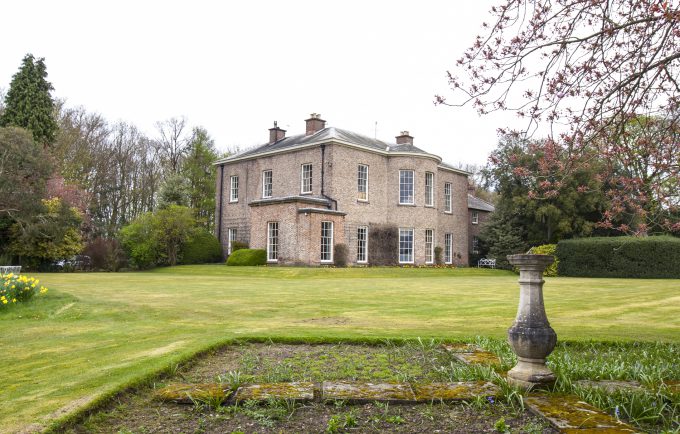 The prestigious award, sponsored by Sotheby's auction house, was created in 2008, and recognises outstanding examples of the work being carried out by private owners all the time, up and down the country, to protect and preserve the historic buildings in their care.
Brockfield Hall is a brick country house only six miles from York. It was bought in 1951 by Lord Martin Fitzalan Howard and it is now the family home of his grandson, Charlie Wood, and his wife, Hatta Byng.
Charlie and Hatta carried out a programme of restoration over a period of eighteen months, beginning in late 2020. Working with Rupert Cunningham of Ben Pentreath, they removed twentieth century interventions, restored the original form and features of rooms throughout the house, restored plasterwork, completely redecorated, replaced all services, installed a sustainable heating system, and introduced bathrooms and a new kitchen.
The hall was built in 1804 by Benjamin Agar to the design of Peter Atkinson, junior partner of John Carr. Throughout the restoration project, the key aim for Charlie and Hatta was to ensure the survival of the house for future generations, whilst remaining faithful to Agar and Atkinson's original vision for the house: a statement for the Vale of York and a family home.
Whilst they have undertaken considerable interventions and redecoration, they wanted it to be impossible to distinguish the old from the new. The decoration is designed to play second fiddle to the house and provide a sympathetic backdrop to the house's contents. Changes include the re-opening of blocked up doorways between the drawing room and main reception rooms, to reinstate Atkinson's original flow between these rooms.
Materials were repurposed throughout – be they bathroom fittings, the stone, or oak doors. Elsewhere, they reclaimed materials such as Provencale tiles for the boot room, pine floorboards from Yorkshire, and Delft tiles in the kitchen.
The end result is remarkable.
Charlie and Hatta, owners of Brockfield Hall, said:
"Working with the brilliant Rupert Cunningham from Ben Pentreath, the goals for our restoration of Brockfield were always twofold: to restore the house back to Benjamin Agar's and Peter Atkinson's original vision and their design of the early Regency period, and to create a family home for the twenty first century, securing both goals for future generations. We loved doing it and we're delighted that the judges have recognised the ambition and the execution!"
Ben Cowell, Director General at Historic Houses, said:
"The restoration that has been carried out at Brockfield is simply exquisite. The judges were unanimous that it should be awarded the 2023 Historic Houses Restoration Award, to recognise brilliance in giving a Georgian home a vibrant new lease of life. The mastery of the interventions are such that it is difficult to see where the 18th century ends and the 21st century begins. Yet this is truly now a house that is fit for modern living while remaining resolutely true to its special historic character.  Well done to all involved!"
Lord Dalmeny, UK Chairman of Sotheby's, said:
"What a transformation – Brockfield reborn, history respected and the future secured. Sotheby's is delighted to salute this fantastic family home and the sensitivity and ambition displayed by all involved in its restoration."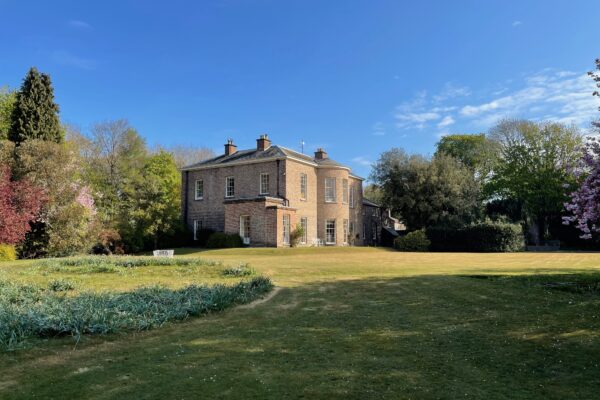 Free for members
Warthill, York, North Yorkshire, YO19 5XJ
Become a Historic Houses member
Explore the nation's heritage from just £65 per year.
Hundreds of the most beautiful historic houses, castles, and gardens across Britain offer our members free entry.
Also: receive a quarterly magazine, enjoy monthly online lectures, get exclusive invitations to buy tickets for behind-the-scenes tours, and take up a range of special offers on holidays, books, and other products you might like.