Historic Houses Announces Frances Garnham Award 2023 Winner
Wentworth Woodhouse, in South Yorkshire, has won the prestigious 2023 Frances Garnham Education Award presented by Historic Houses.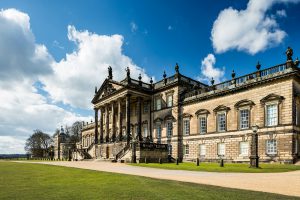 The award commemorates the achievements of Frances Garnham, who worked as Director of Policy and Campaigns at Historic Houses until 2015. Frances was passionate about encouraging heritage sites to embrace the opportunities of engaging with a wide range of audiences, and this award in her name seeks to shine a light on innovative examples of learning and outreach.
Wentworth Woodhouse is one of the grandest stately homes in the country and is at the beginning of an ambitious regeneration project. Run by Wentworth Woodhouse Preservation Trust, the team aim to use the restoration of the site as a catalyst for positive change in South Yorkshire. 
Judges for the award were deeply impressed with the innovative work undertaken by the education team to use heritage to engage and inspire. This has been done through both curriculum-led education and learning programmes, and also more broadly in supporting people of all ages with their wellbeing and mental health, helping young people develop skills for the workplace, and providing opportunities for the local area that have long been missing.
Ben Cowell, Director General at Historic Houses, said: "Wentworth Woodhouse is a giant among country houses – with a big heart. We are delighted to be making this award, to recognise the work the team at Wentworth Woodhouse do to promote the house as a venue for learning and for inspiration, working closely with their local community in Rotherham. Many congratulations to the passionate and committed team at Wentworth Woodhouse, who are truly bringing this sleeping giant firmly back to life"
Jenifer Wall, Skills Development and Learning Officer at Wentworth Woodhouse, said: "We were delighted to win this award as it recognises the innovative and creative work we do here at Wentworth Woodhouse to support our local young people. It really is an honour to have our work celebrated by Historic Houses and I hope it will help us continue it for many years to come."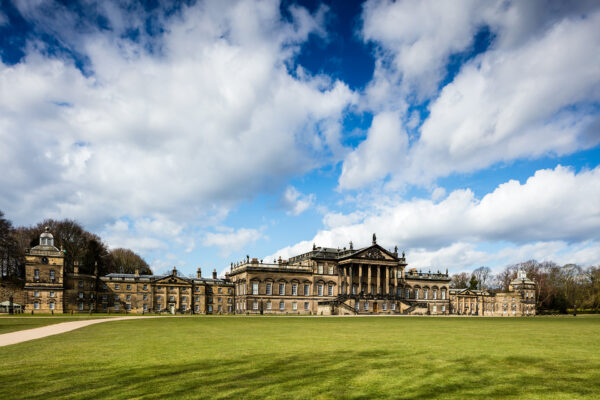 Free for members
Wentworth, South Yorkshire, S62 7TQ
Become a Historic Houses member
Explore the nation's heritage from just £65 per year.
Hundreds of the most beautiful historic houses, castles, and gardens across Britain offer our members free entry.
Also: receive a quarterly magazine, enjoy monthly online lectures, get exclusive invitations to buy tickets for behind-the-scenes tours, and take up a range of special offers on holidays, books, and other products you might like.