Girl Power! The Remarkable Women of Britain's Historic Houses
International Women's Day (Tuesday 8 March 2022) gave the Historic Houses community the chance to reflect on the remarkable women who shaped, and are continuing to shape, the story of Britain's extraordinary heritage.
In this latest Historic Houses blog, we're looking at the stories that have been shared across the networks of Historic Houses member places this past week, highlighting the stories of women who lived and worked in country houses, the women who currently do, and many other stories that we think you'll love. Enjoy this blog article, and please do follow the links to continue reading about any of the stories you read below.
An interview with the female gardeners of West Dean Gardens, West Sussex
To celebrate International Women's Day 2022, the team at West Dean Gardens interviewed five female gardeners helping to ensure that the gardens are kept in an exceptional state all year round. Interviewing Amelia, Chantal, Anne, Millie, and Kelly, we get to learn where these remarkable women gained their passion for gardening, about the female gardeners that they individually look up to, about what they focus particularly on in the gardens, about their thoughts on breaking the bias around gender stereotypes in gardening, and what their advice would be to their younger selves.
Read all the interviews with the gardeners
Kiplin Hall's Samantha Jennings tells us why their new Programming Curator, Alice Rose, has been such a success
She came to us in 2020 on a project. Commuted from Hull for ages (nearly 2 hour drive)! Her work on the Annie Marchant Project (Annie is another great woman!) secured the Collections Trust Award in 2021. She's made such an impact at Kiplin that when our previous curator decided not to return from mat leave Alice's position was adapted so she now runs the AM project and is THE curator too! She now lives in near by Northallerton and is doing great work on our 2022 exhibition, Silent Footsteps, and our 2022 programme.
In a nut shell she is vibrant, qualified, knowledgeable and passionate. A real driving force, much loved by staff and volunteers at Kiplin alike. In her free time she also enjoys taking part in the local musical theatre society (when not visiting local church yards finding memorials and graves linked to members of the Kiplin families or servants!).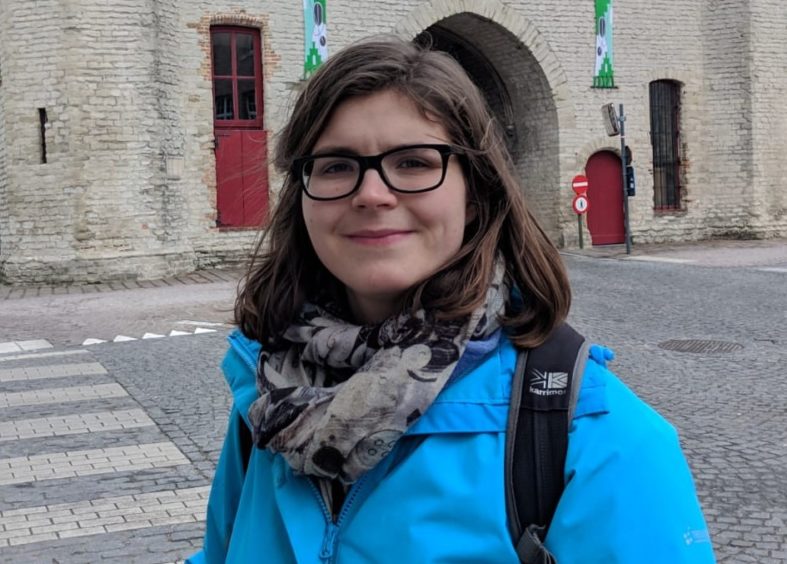 Remembering the incredible women who inspired Anne Boleyn
Meet Suzie Knight...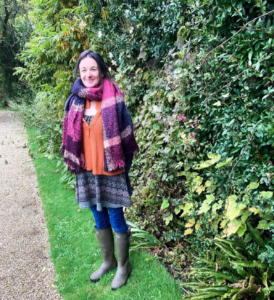 Charlotte Docherty introduces Mapperton Gardens' new Head Gardener
Mapperton Gardens is delighted to announce that Suzie Knight is taking over as head gardener. I cannot imagine a better, more satisfactory and imaginative solution for the gardens. Suzie has been working here for the last few years and before that worked here for a year in a placement while she changed career from biology lecturer to skilled gardener – and got distinctions throughout.
Suzie brings expertise, knowledge and understanding to these gardens. Before she came back she had been working in the Savill Gardens in Windsor Great Park and at Waddesdon Manor, the property of the National Trust and Lord Rothschild. She also worked at The Garden House, Yelverton, Devon. Suzie will not just control the gardens and the gardeners after Steve Lannin's four-year stewardship; she will put her own stamp on them (along with the Montagu family). I suspect the herbaceous beds will have much more colour in August and September. I know weeds will just vanish as they see Suzie coming and the arboretum's young magnolias, prunus and shrubs will flourish. Suzie has just told me she's going to benefit the birds and the bees with more pollinating plants: verbenas, perennial wallflowers and rubeckias and help the rewilding along.
Mary Sidney transforms Wilton House
Mary Sidney's (1561 – 1621) acclaimed literary work saw her listed at age 39 as one of the notable authors of her time in the verse miscellany by the anthologist, John Bodenham, alongside her brother Sir Philip Sidney, Edmund Spenser, and William Shakespeare.
Mary transformed one of the estates she owned, Wilton House, into a paradise for writers including Ben Jonson, and John Aubrey. Indeed, the latter said that Wilton House "was like a college, there were so many learned and ingenious persons. She was the greatest patroness of wit and learning of any lady in her time." So admired was Mary in literary circles, it is said she received more dedications than any other woman of non-royal status at the time.
Sarah Callander Beckett's Top Tips for Women in Business
Ensure you gather your own team of professionals to give you advice. While you might be tempted to go it alone, there's no substitute for a great team to help support you.
Make sure you fully understand the financial picture of the business you are either inheriting or buying into.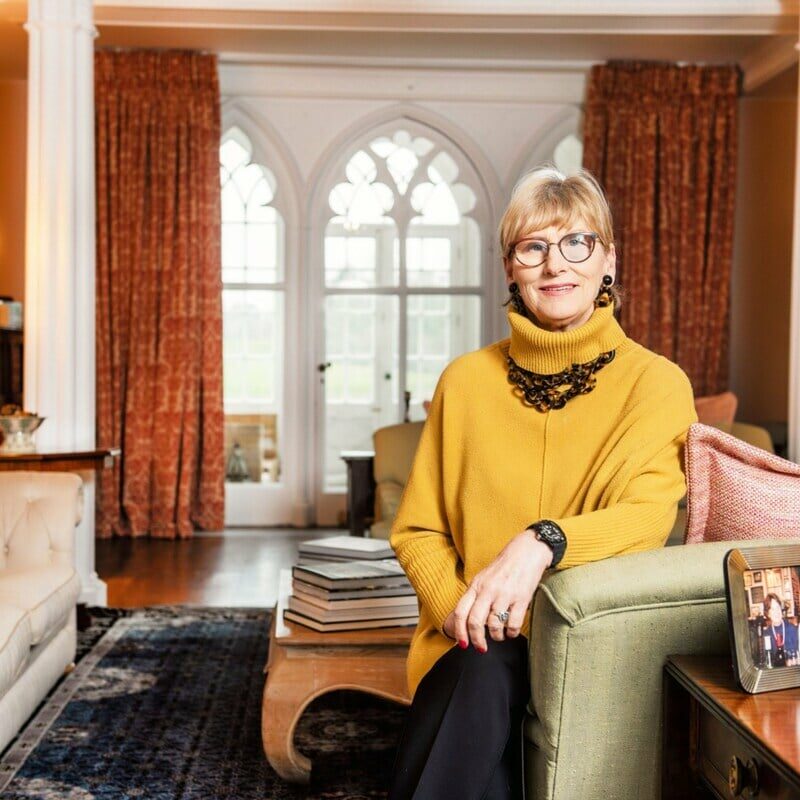 The untold story of Anne Vane, Raby Castle's talented artist
Anne Vane (1710-1735) of Raby Castle has been remembered through history as a royal mistress; a woman entangled in a doomed love triangle between Frederick, Prince of Wales, and his once-close friend, Lord John Hervey of Ickworth. Even more scandalous for her time was the fact that she bore two illegitimate children with the Prince.
Like many women in history, her story, as it has been passed down, seems to orbit around the lives of men: she has been largely remembered as the lover of both Frederick and Hervey, and the mother of the Prince's illegitimate children. On International Women's Day in an attempt to reclaim her story, Raby Castle's 2020 intern, Dorothea Fox considers another aspect of her identity—one that she constructed by her own merit. This is her identity as an artist.
The life of Anna Scott, 1st Duchess of Buccleuch
Anna was the daughter of Francis Scott, 2nd Earl of Buccleuch. She and her sister Mary, passed their early years in residence at Dalkeith before moving to Wemyss Castle on the marriage of her mother to the Earl of Wemyss. Anna was very much ignored until the death of her sister Mary Scott in 1661 when she became the heir to the Scott land and fortunes. She gained the titles 4th Countess of Buccleuch, 5th Baroness Scott of Buccleuch and 5th Baroness Scott of Whitchester and Eskdaill.
With such big titles, marriage became a hot topic. Anna became the focus of a lot of scheming, not least by her mother and step-father, to ensure an advantageous match. After much to-ing and fro-ing, and with pressure exerted by Charles II, a contract was drawn up in 1663 whereby the 12 year-old Anne would marry the king's illegitimate son James, who was two years her senior. It was an advantageous match for both of them.
Become a Historic Houses member
Explore the nation's heritage from just £65 per year.
Hundreds of the most beautiful historic houses, castles, and gardens across Britain offer our members free entry.
Also: receive a quarterly magazine, enjoy monthly online lectures, get exclusive invitations to buy tickets for behind-the-scenes tours, and take up a range of special offers on holidays, books, and other products you might like.