Channel 5's Anne Boleyn: Where It All Began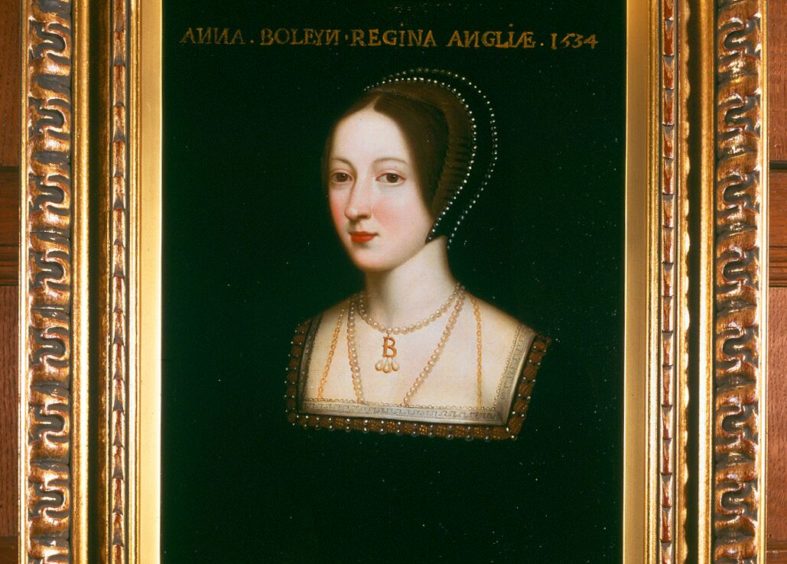 Channel 5's smash mini-series Anne Boleyn is a three-part psychological thriller that has gripped the UK's attention, thanks to its brave treatment of inequality, racism and discrimination.
The show portrays Boleyn as a strong female figure struggling to push back against misogynistic attitudes of the Tudor era, secure a future for her daughter and conceive a male heir. This contrasts with her historical reputation as a 'witch, bitch, feminist, sexual temptress, cold opportunist…' and again, sparks our interest in this almost-mythical person.
So, what is the real story behind the myth of Anne Boleyn? Where did this controversial figure spend her early years before she eventually met Henry VIII and ended up at the Tower of London? Let's take a look.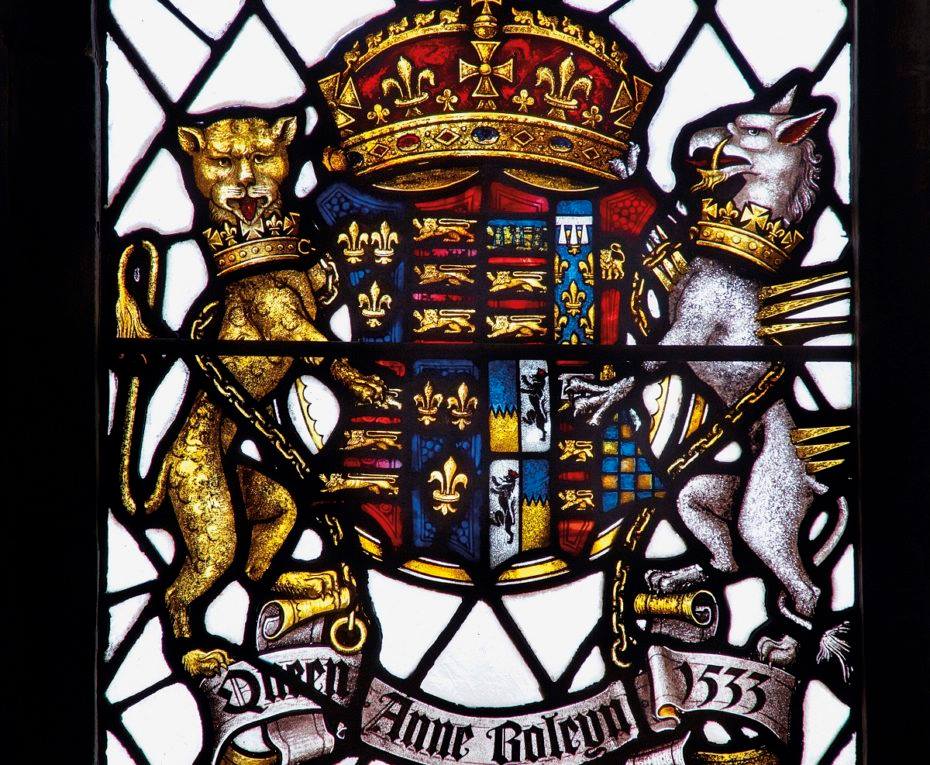 Her early years
Anne was born around 1501, most likely at Blickling Hall in Norfolk although a lack of parish records makes it impossible to establish when she was born. Some have set the date as early as 1499 whereas others have suggested it could be several years later.
Her parents were no strangers to royalty. Her mother was a descendant of King Edward I and her father was Squire of the Body at the funeral of Henry VII. When her father inherited the stunning Hever Castle in 1504, the family moved in and made it their home.
Anne spent her early childhood here until 1513 when she was sent to study in the Netherlands. In 1522, she returned to England where she had planned to get married to her Irish cousin then broke it off. Instead, she became a maid of honour to Henry VIII's wife, Catherine of Aragon but was sent back to Hever Castle in 1524, shortly before Henry VIII began his pursuit of her.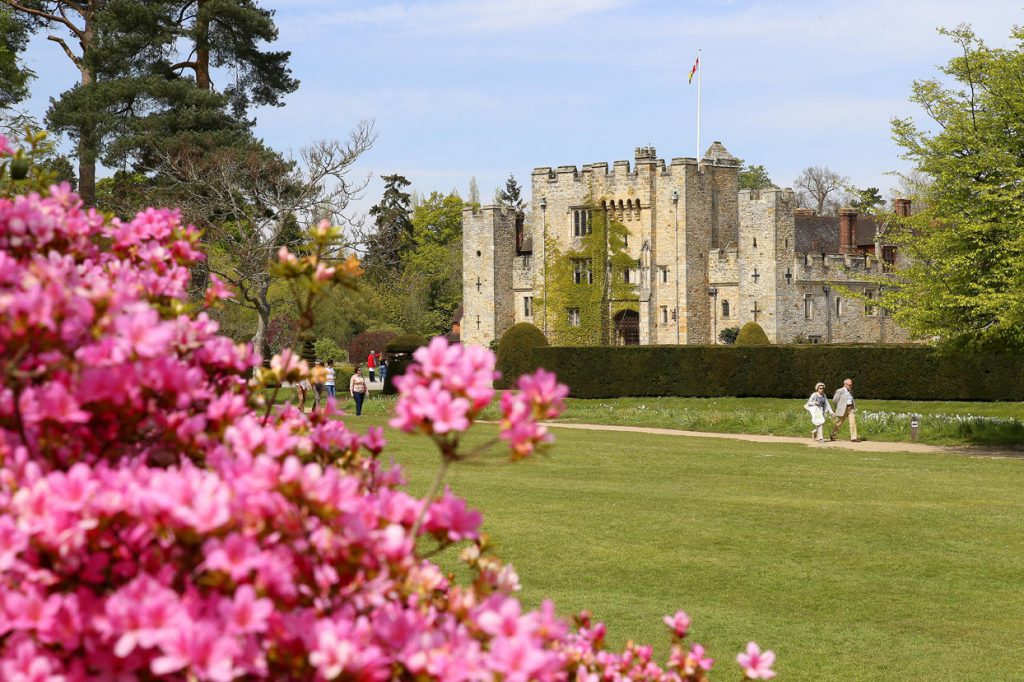 Hever Castle and Anne Boleyn
The castle has since become one of the most loved sixteenth-century castles in the UK and continues to welcome visitors today.
'The castle was lavishly restored and extended in the early twentieth century by American millionaire, William Waldorf Astor,' says Just Go Holidays. 'The spectacular gardens feature peaceful walks, two mazes and their own rose – the Hever Castle Rose.
The castle itself provides an outstanding view of how life would have been during the Tudor era with three floors of lovingly restored rooms, antique furniture, and the remains of the original country house visible within the stone walls. As well as the building itself, you can see Anne Boleyn's prayer books, various instruments of torture and a large collection of Tudor paintings.
The castle interior
Anne Boleyn's bedroom
Visitors can enjoy a taste of what Anne's childhood would have been like by visiting her bedroom. This simple room with a half-domed ceiling is the first room you come to on the upper floor and features a painting of Anne wearing her famous pendant necklace.
King Henry VIII's bedchamber
While King Henry VIII was courting Anne, it's said that he stayed in this sixteenth-century room with the oldest ceiling in the castle.
The Queens' Chamber
Several portraits of Anne and five of Henry VIII's other wives can be seen in the portrait gallery in this room, along with a beautiful wooden bedhead that is believed to have belonged to Anne.
The entrance hall
Anne's father added the entrance hall to the castle shortly after the family's arrival. You can see the original timbers on display across the room.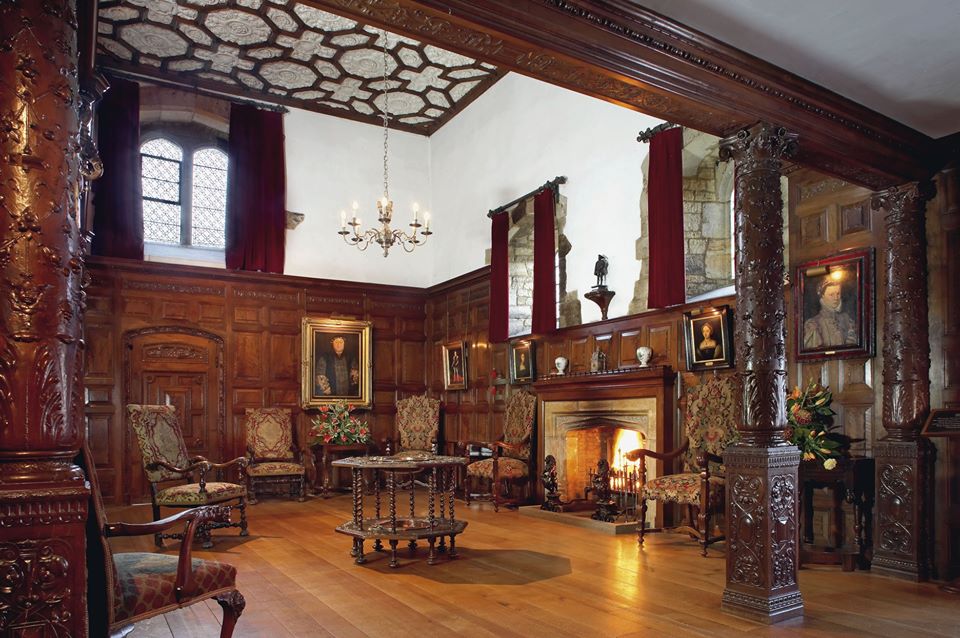 Summary
Anne Boleyn's life and death will long continue to be controversial, with some saying that she deserves her bad reputation, and others saying that she doesn't. What is the truth? Watch the new Anne Boleyn mini-series, visit Hever Castle, and decide for yourself!
Article written by Charlotte Murphy. Charlotte is a freelance writer with a focus on UK history. For enquiries and commissions, email charlotte.murphy@thewritersguild.co.uk.
Images courtesy Hever Castle. For more on Hever Castle visit their website here.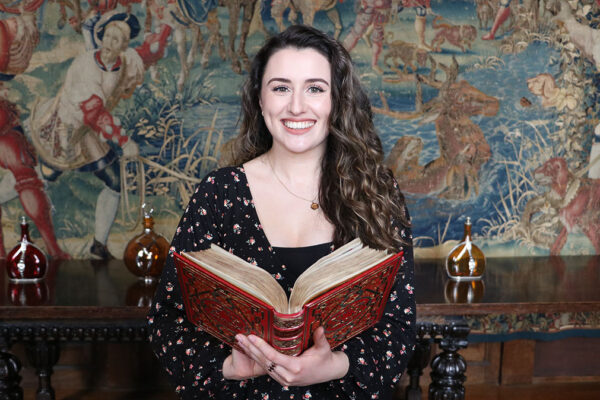 A new discovery on Anne Boleyn's historic prayer book
On the anniversary of Anne Boleyn's execution Hever Castle reveals new research on her historic prayer book, unveiling what happened to it after her death.