Artist, Paul Middleton describes his drawings of Historic Houses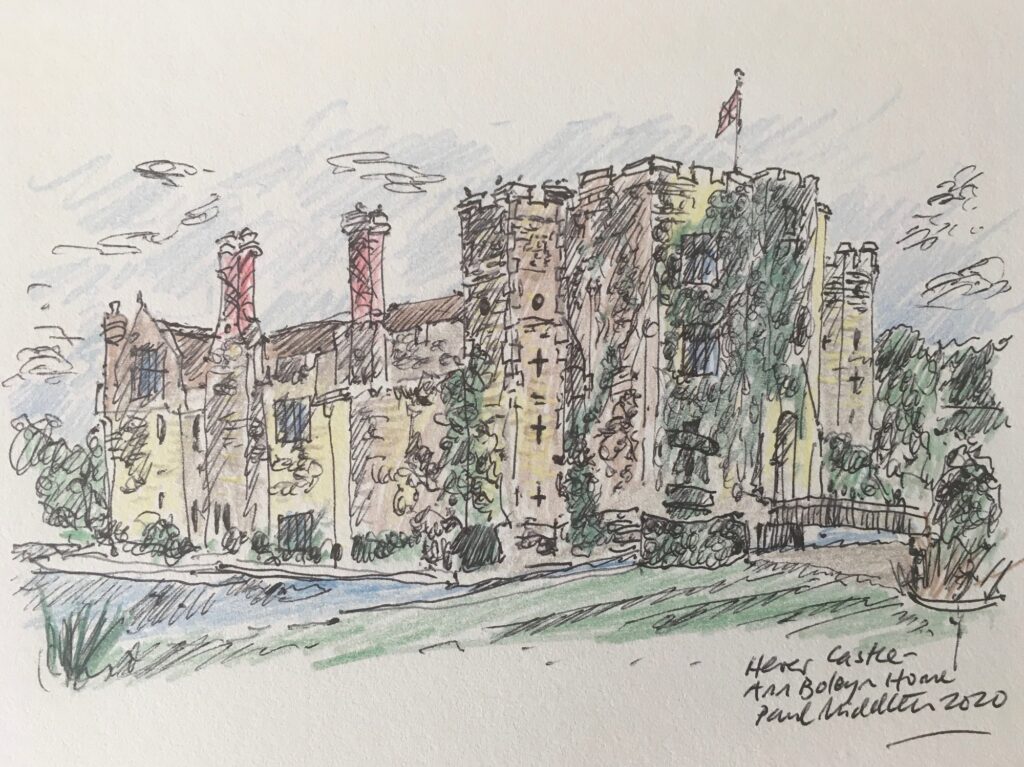 Artist, Paul Middleton spent the 2020 lockdown travelling around the UK to draw Historic Houses places. In this interview, we find out about Paul and his work, and take a look at a selection of his fabulous drawings.
Could you tell us a little about you and your background? How did you first get into drawing?
I studied and trained at The Glasgow School of Art and worked as an architect for many years. I worked on many education and mixed use projects as well as  listed buildings such as Formakin Estate and Waddesdon Manor. This has given me a love for old buildings and how to manage and upgrade in a modern contemporary way. I have always drawn and have 30 sketchbooks of my travels to 57 countries. During Lockdown in March 2020 I started drawing around my home and village (drawing many homes and gardens), joined Historic Houses which got me started on the 30 or so houses and gardens I have drawn over the past couple of years. These projects continue.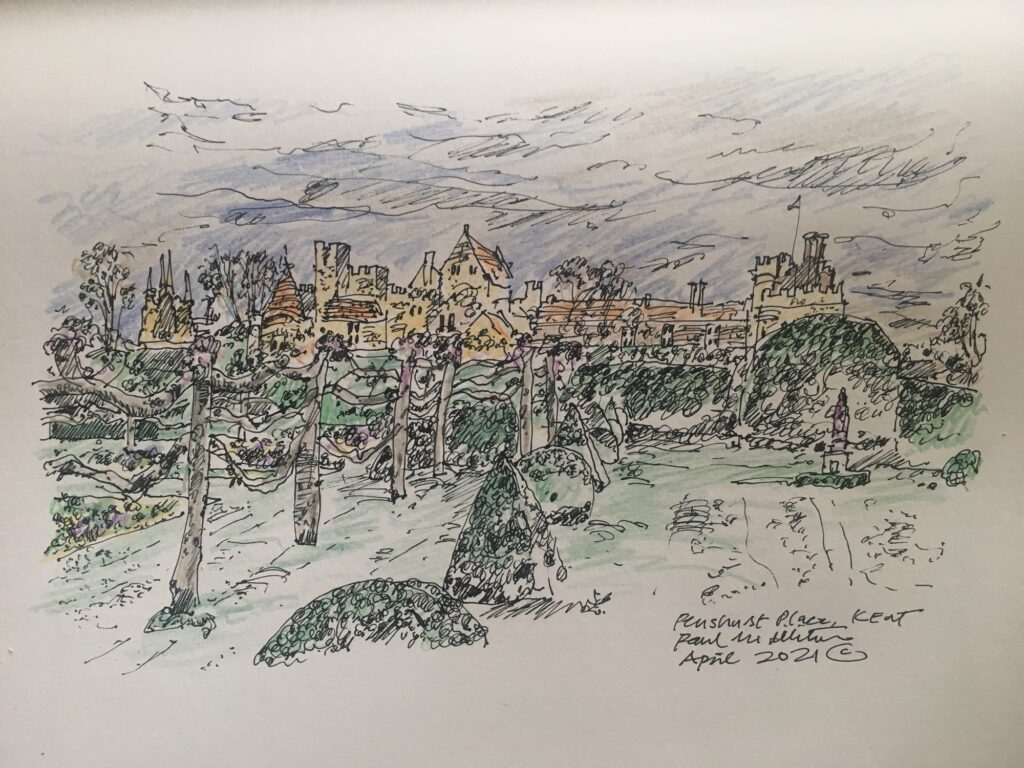 What particularly inspires you about historic houses, parks and gardens?
These houses and gardens are all very different and generally still lived in by the owners. Coming to them fresh means I do not know what to expect and this brings out something special and unique. That creates a certain quality of atmosphere which I try and bring out in my artwork. I try and capture the spirit of the place in one drawing.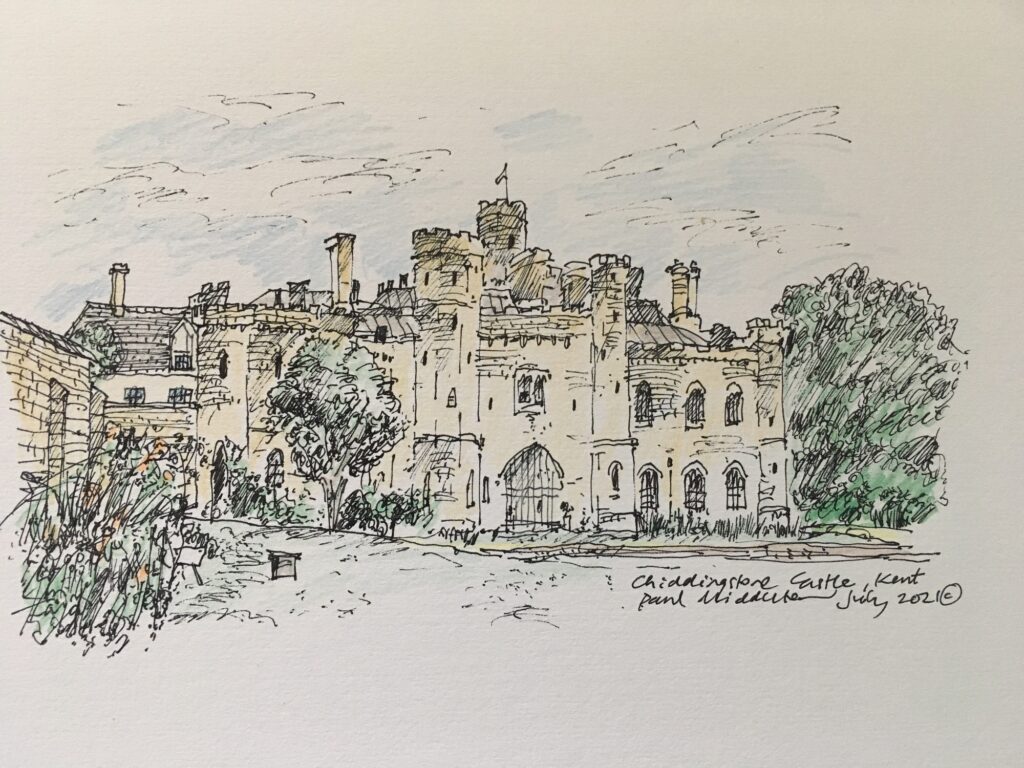 Which Historic Houses places have you particularly enjoyed depicting and why?
I think they are all favourites and its why I visited them in the first place. However, doing a number of drawings showing different aspects such as at Arundel, the landscape/building contrast in Kiftsgate, Penshurst, Sezincote, Chiddingstone, Painswick and Borde Hill as well as the pure planting and no building of High Beeches all asked to be drawn in different styles using both black and white and colour.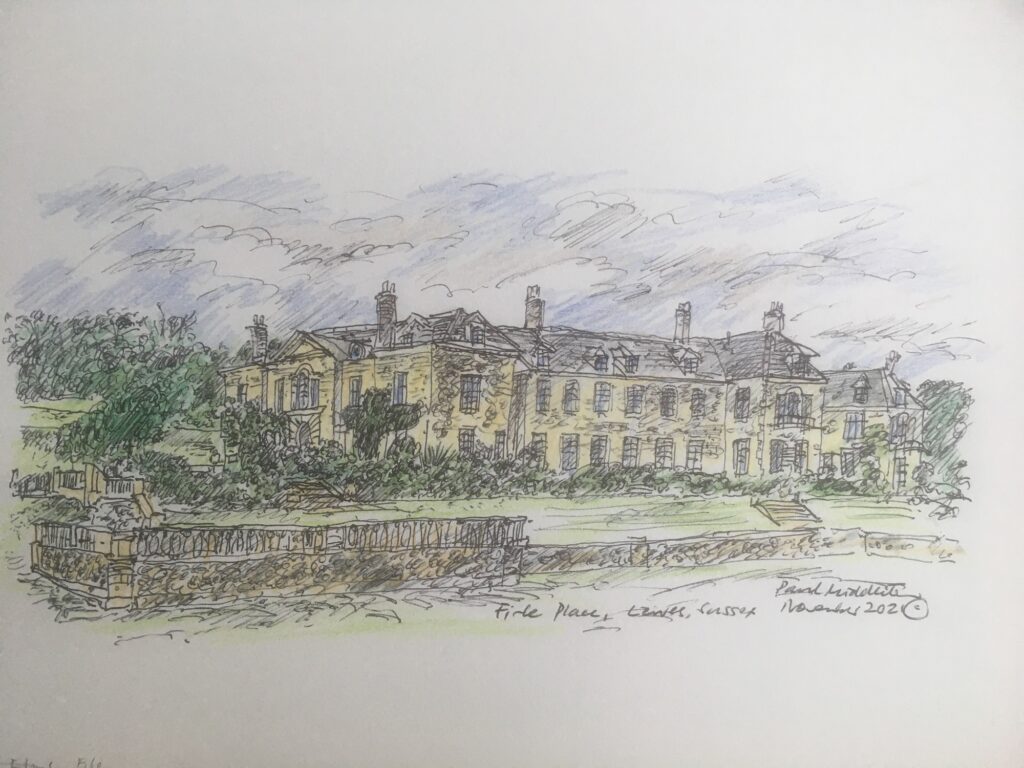 Are you particularly inspired by any other artists who've influenced your drawing style?
I enjoy the works of Paul Hogarth in his travel sketchbooks and his architectural drawings, as well as Dennis Creffeld for his Cathedral drawings, and Geoffrey Fletcher for his London drawings. I have also always liked and admired Van Gogh (the best!) as well as Raoul Dufy and Matisse. The energy and passion in their works is what appeals to me.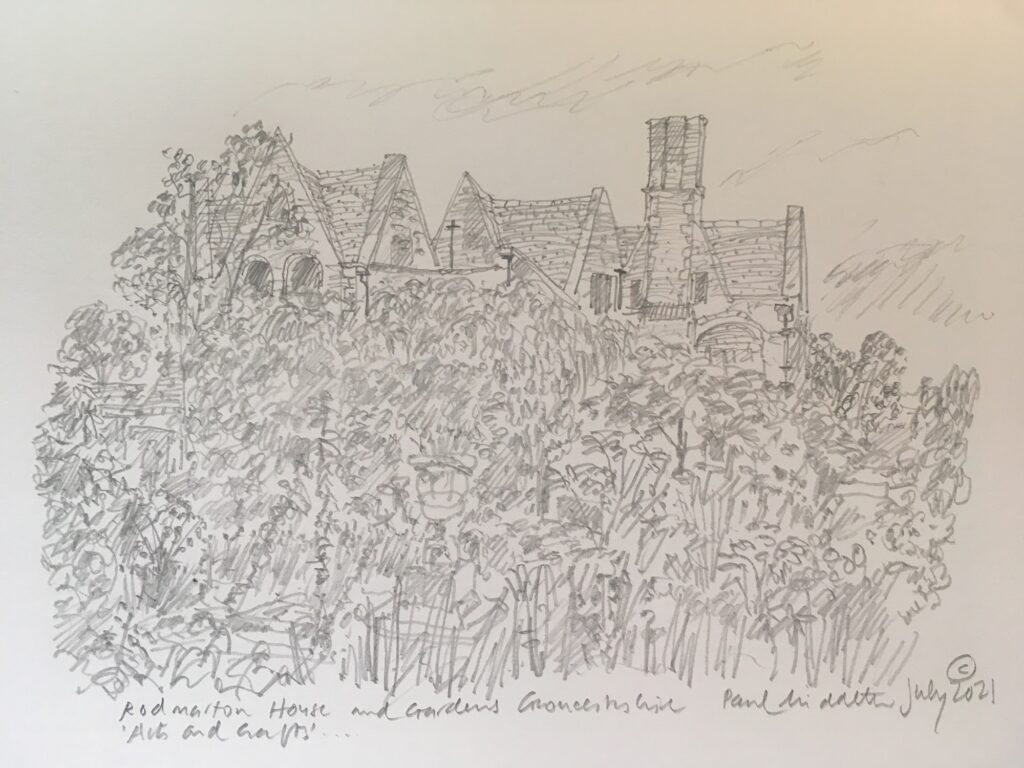 What advice would you give others thinking about getting their sketch pads out to draw historic architecture?
Have a go and draw what you see. I have always encouraged people to draw what they see around them. I have co-curated with my artist wife a number of community exhibitions (encouraging local artists) where we have lived in Surrey. To be able to spend time observing and looking closely at something and then drawing it is such a special gift which we can all do.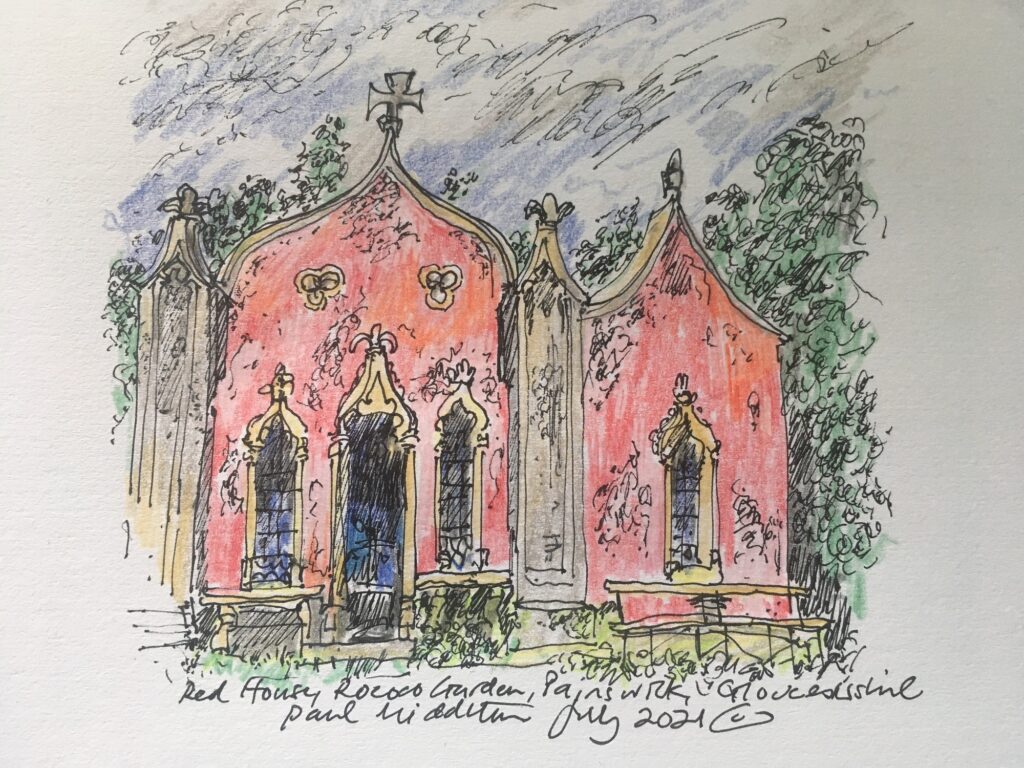 Become a Historic Houses member
Explore the nation's heritage from just £65 per year.
Hundreds of the most beautiful historic houses, castles, and gardens across Britain offer our members free entry.
Also: receive a quarterly magazine, enjoy monthly online lectures, get exclusive invitations to buy tickets for behind-the-scenes tours, and take up a range of special offers on holidays, books, and other products you might like.