Winter Feasts
Enjoy recipes from the 'Pantry' section of the Historic Houses members magazine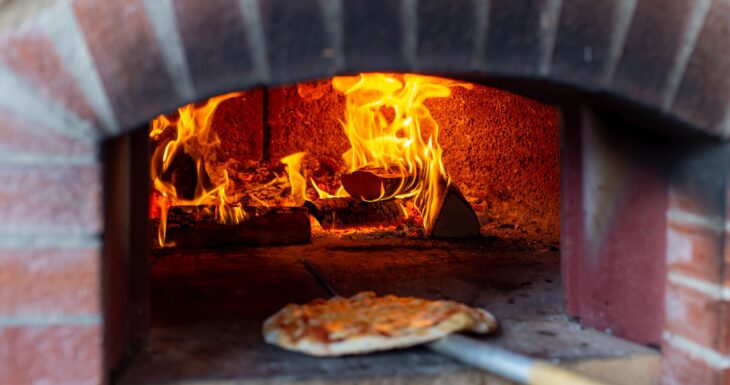 With Christmas almost upon us, here are some wonderful recipe extracts from previous issues of Historic Houses' members' magazine that you can use to wow your guests this Chsistmas.
Clough William Ellis and his wife Amabel brought up their children at Plas Brondanw and lived there for 70 years.  While he was still engaged on his project at Portmeirion, disaster struck at home. 'Fanned by a full gale,' recalled Clough, 'the fire raged through the house with frightening speed, feeding eagerly on the old timber floors, panelling and partitions'. By morning nothing remained but the massive three-foot-thick outer walls. Clough lost his dog, Pennant, and the family silver along with the estate archives and all his architectural diaries. Fortunately, his drawings survived to guide restoration, which was complete by 1953. Clough erected a flaming urn in the gardens to mark the tragedy. Today the house is also home to the Oriel Brondanw Gallery and hosts changing art exhibitions.
Plas Brondanw has never been bought or sold and is today owned by Ymddiriedolaeth Clough Williams-Ellis Foundation. The family remember that nettle soup was a favourite, making the most of the wild nettles which grew all around Plas Brondanw gathered on family foraging trips.
INGREDIENTS
Serves 4
½ a carrier bag full of stinging nettle tops
50g butter
1 large onion, peeled and finely chopped
1 litre vegetable or chicken stock
1 large potato, peeled and cut into cubes
1 large carrot, peeled and chopped
2 tbsp crème fraiche (optional)
Salt and pepper
Wearing rubber gloves, pick through the nettles, discarding anything you don't like the look of. Wash and drain in colander.
Melt the butter in a large saucepan, add the onion and cook gently for five to nine minutes until softened. Add the nettles, potato and carrot and cook on a low heat for ten minutes with a lid. Add stock, bring to a simmer and cook gently until the potato is soft – about 15 minutes. Remove from the heat and blend using a hand held stick blender till smooth. Season to taste with salt and pepper. Garnish with a spoonful of crème fraiche and serve.
CHEF'S TIPS
You'll need gloves to sort the nettle tops but wear them for picking as well or you will get stung! Choose young nettles and avoid any that are in flower or past flowering.
Welsh Rarebit with Laverbread
INGREDIENTS
Serves 2 
125g grated strong cheddar cheese 
125g grated Caerphilly cheese 
1 tblsp of butter 
2 tsp of Worcestershire sauce 
2 tbsp of laverbread 
1 level tsp of dry mustard 
2 tsp of flour 
4 tbsp 'Dark Side of the Moose' ale  
Shake of black pepper
METHOD 
Put the cheese, butter, Worcestershire sauce, mustard, flour, laverbread and pepper into a saucepan. Mix well then add the beer to moisten. Do not make it too wet. Stir over a gentle heat until melted. When you have a thickish paste, stop stirring, and swivel it around the saucepan. Leave to cool a little.
Meanwhile toast the bread, on one side only. Spread the rarebit over the untoasted side and brown under a hot grill.
CHEF'S TIPS 
This mixture can be made and kept in the refrigerator for several days if required. Laverbread can be bought easily online and you can substitute another dark ale or Guinness for the local Welsh brew. Sweet white wine can also be used instead of ale and gives a good flavour. 
Sir Walter's Whisky Toddy
Sir Walter Scott wasn't just the most popular novelist of the early nineteenth century, creating an idea of Scotland that still influences perceptions today. He also popularised Scotch whisky, now one of Scotland's most important exports. In 1822, when George IV arrived in Scotland in pouring rain, Sir Walter greeted him with a well-timed dram. For Sir Walter, whisky encapsulated all the Highland romance he liked to celebrate in his novels. He believed that a hot toddy before bed was just the thing for a good night's sleep, declaring in 1826, 'I begin to tire of my gaieties and the late hours… I wish for a sheep's head and a whisky toddy against all the French cookery and Champagne in the world.'
While casual visitors to Sir Walter Scott's home at Abbotsford in the Borders are more likely to enjoy lunch or tea in Ochiltree's Café overlooking Abbotsford's Scots baronial towers, wedding guests still regularly enjoy a late-night scotch – sheep's head optional!
INGREDIENTS
One measure of Scotch whisky (blend or single malt as preferred)
One tbsp heather honey
150ml boiling water
Two whole cloves
One tbsp freshly squeezed lemon juice
One stick of cinnamon
One slice of lemon
METHOD:
Take a whisky tumbler; put a metal spoon into it to prevent it cracking in the heat. Measure in the whisky, lemon juice and honey. Pour in boiling water to your taste and stir to mix in the honey. Remove the spoon and add the cloves, cinnamon and lemon slice.
If you want to be fancy, start by wetting the rim of the glass with lemon juice and dip it upside down into a plate spread with caster sugar.
Gin hasn't been this popular since Hogarth. Glanusk Gin, produced by Harry Legge-Bourke, relies on the Welsh estate's exceptional oak trees (see The Garden, page XX) for its distinctive mellow taste. Flavours from three hundred different oak species and cultivars in the 'quercetum', married with some of the botanicals peculiar to the Black Mountains, help to create a gin which captures something of both history and place.
The Legge-Bourkes live in Penmyarth, a modest Regency villa which stands across the park from the site of a lost house, a vast pinnacled mansion, built around 1825 by one of the great ironmasters of the Industrial Revolution, Sir Joseph Bailey. The house was destroyed by fire and demolished in 1952 but some of the Victorian gardens, created by Arthur Markham Nesfield, survive.
The gin is branded with the silhouette of Glanusk's bridge over the river Usk, adorned with a whimsical tower (popular for self-catering weekends), though the gin tastes just as good in the new caravan park. There are leafy walks from either to the quercetum. And Scotland needs to watch out, too: Glanusk has bottled its own 'Single Malt Whisky' from the award-winning Welsh Whisky Company. They're celebrating the opening of the quercetum with a limited batch of a thousand bottles.
The oaky flavours of Glanusk gin are great with citrus. Here is a bright pick-me-up for any time of the day before, during or after the festive season.
INGREDIENTS:
Two shots of Glanusk gin
150ml tonic water
50ml orange juice
50ml cranberry juice
Fresh cranberries and orange peel
METHOD:
Fill a large stemmed glass with ice, combine the gin, orange juice, and cranberry juice. Splash over tonic water. Garnish with fresh cranberries and an orange twist. To really show off those oaky tones, light a match and bend a strip of orange peel over the drink, igniting the citrus oils and allowing them to splash into the drink.
Salad of roasted tromboncino, Prince Bishop cheese, toasted walnuts, walled garden leaves, sweet sherry-vinegar dressing
Auckland Castle's historic walled garden is currently being redeveloped as part of a broader plan. The history of the garden is one of innovation and change with each bishop, and their gardeners, regularly adapting both the layout and the varieties of vegetables, fruit and flowers. That tradition continues today. The garden is to be planted with the best-flavoured and most productive varieties of fruit and vegetables available. Some of these are tried and tested varieties that would have been familiar to the bishops of previous centuries; others are the product of the latest breeding programmes.
One such example is the tromboncino, an Italian heirloom squash variety that can be grown for both summer and winter harvesting. When picked early, the vine produces a green-skinned fruit similar to a courgette but drier in texture. It has a historical reputation as a promoter of fertility because of its rather interesting shape!
Here this humble squash is paired with a local blue cheese, toasted walnuts from the castle grounds, and a sweet sharp dressing that brings the freshly picked leaves into focus.
Ingredients
Serves four.
1kg of tromboncino squash
Four cloves of garlic, bashed under the flat slide of a knife
Six sprigs of fresh thyme
250g Prince Bishop cheese (or another firm blue cheese of your choice)
50g walnuts, toasted in a hot oven for ten minutes and allowed to cool
A mix of tender and more robust salad leaves – e.g. oak leaf, red chicory, baby gem lettuce and butterhead lettuce – picked, washed and dried
20ml Pedro Ximenez vinegar
60ml virgin rapeseed oil
5g sugar
One teaspoon of Dijon mustard
Half a clove of garlic, crushed
A squeeze of lemon juice
Method
Cut the squash into large bite-sized chunks, coat with a little vegetable oil and season liberally with salt and pepper. Place in a pre-heated oven at 180°C for around twenty minutes, or until tender and caramelised around the edges. Add the bashed garlic and thyme for the last five minutes before setting aside and allowing to cool.
Meanwhile, mix the vinegar, mustard, crushed garlic, sugar and lemon juice together in a bowl placed on a damp towel to prevent it sliding around, and gradually add the olive oil whilst whisking. Season to taste and set aside.
In another bowl mix the cooled squash, leaves and walnuts together, then add dressing to suit your taste. Place in a serving dish with a little more dressing, break up the cheese and scatter across the top with a few extra walnuts if you have any left.
Chef's tips
If you can't find tromboncino, butternut squash is a great alternative. Make sure you peel it and cook until tender in the same way– this may take a little longer.
Lemon and sherry syllabub with candied pineapple
Hospitality at Auckland Castle was never more lavish than under the custodianship of Bishop Richard Trevor (1752- 1771). Entertaining was an integral part of day-to-day life in the castle, with great dinner parties hosted in the spectacular Long Dining Room. Bishop Trevor was famous for his love of good food, leading to one of his esteemed guests suggesting that, 'he loves the good things of a well cover'd Table too much to be a long-lived Man.'
Surrounded by artist Francisco de Zurbarán's cycle of paintings Jacob and his Twelve Sons, guests were met by dazzling display, culminating in a dessert table laden with impressive pyramids of jellies, sweetmeats and syllabubs. These were accompanied by exotic fruit grown in Auckland Castle's walled garden, including pineapples – an extravagant and expensive luxury.
In fact, the syllabub is a relatively simple dish; here we've played on the 'everlasting syllabub', by folding a sherry-and-lemon-flavoured syrup into softly whipped cream and setting it in the fridge overnight. When topped with candied pineapple, this delicious pudding provides a satisfying end to any meal, and acts as a brief nod to the grandeur of the past.
Ingredients
Serves four.
290ml double cream
55g caster sugar
Finely grated zest of half a lemon
3 tbsp lemon juice
150ml sherry
500ml water
500g sugar
One pineapple, peeled, cored and cut into bite sized chunks
Method
Warm the sugar, lemon juice and lemon zest over a gentle heat until the sugar has dissolved.
Allow this mix to cool completely, before adding the sherry.
Whip the double cream to soft peaks, fold in the wine mixture and pour into individual glasses before chilling well.
Meanwhile, bring the sugar and water to the boil to dissolve the sugar, and add the pineapple chunks. Bring back to the boil, reduce to simmer and allow to cook for twenty minutes, or until tender and the liquid has thickened to a syrup.
Remove from the heat and allow the mix to cool, before removing the pineapple and placing on a sheet of parchment to cool completely. The syrup remaining in the pan is full of flavour and can be stored and used elsewhere.
Once the syllabub has set, decorate with the pineapple and a drizzle of syrup before serving.
Sir Walter Raleigh's Potato & Celeriac Gratin
Sir Walter Raleigh built Sherborne Castle in Dorset in 1594, just after his marriage (which he kept secret from Queen Elizabeth) to Bess Throckmorton. In the year that America celebrates the sailing of the Mayflower Pilgrims, we're remembering the man who inspired them – the founder of the first colony in the New World, in Virginia, thirty years earlier. Sir Walter was also responsible for a food revolution. He introduced potatoes to our shores, first growing them at Sherborne and on his estate in Ireland.
Maria Wingfield Digby now lives with her family at Sherborne Castle and thinks of Raleigh whenever she cooks her go-to potato recipe – a modern twist on a dinner party classic. She finds it a great accompaniment to roasts and game, and perfect for vegetarians (for vegans, replace the cream and butter with coconut cream and the parmesan with nutritional yeast).
SIR WALTER RALEIGH'S POTATO & CELERIAC GRATIN
Serves 8
INGREDIENTS
2kg potatoes
One celeriac
1l double cream
Three cloves of garlic
200g parmesan cheese
Knob of butter
Pinch of paprika
Salt and pepper
METHOD
Peel the potatoes and celeriac and slice thinly in a food processor.
Parboil the potatoes and celeriac in salted water until just tender. Drain in a colander and steam-dry for five minutes.
Finely chop the garlic; grate the parmesan.
Mix the cream, potatoes, celeriac, garlic and half the parmesan in a pan. Add salt and pepper to taste before transferring to a greased oven dish. Sprinkle with the remaining parmesan, scatter a pinch of paprika, and dot with knobs of butter. Cover with tin foil.
Shove in the top-right oven of an Aga or Gas Mark 6/200°C for about forty minutes. Remove the foil for the last ten minutes to allow it to go golden brown and crunchy.
Chef's tip
You can make this dish in advance, freeze it at the tin foil stage, defrost and bung in the oven for hassle-free entertaining.
The Earl of Sandwich's Iced Chocolatti
We'll admit that when we asked the Earl of Sandwich for family recipe suggestions, we expected a suggestion of some form of tasty filling between two slices of bread… what's that called again?
We did not expect to discover that the 1st Earl recorded the first known English recipe for an iced chocolate desert in 1668. The recipe's discoverer, Dr Kate Loveman of the University of Leicester, says, 'It's not chocolate ice-cream, but more like a very solid and very dark version of the iced chocolate drinks you get in coffee shops today. Freezing food required cutting-edge technology in seventeenth-century England, so these ices were seen as great luxuries.'
Chocolate was still a novel food and sceptics worried the drink could cause insomnia, excess mucus, or haemorrhoids. But the Earl seems to have become enamoured of the drug in Spain, where he served as ambassador extraordinary from 1666 to 1668. His journal contains several more chocolate recipes, plus a piece of advice that marks him out as a true chocoholic: if his frozen dish didn't agree with you, a steaming mug of the hot version would soon sort you out!
Further information, including a video, on Dr Loveman's research paper, The Introduction of Chocolate into England: Retailers, Researchers, and Consumers, 1640–1730, published in the Journal of Social History in 2013, can be found here: tinyurl.com/2rxsxf4j.
INGREDIENTS
Ground cacao nibs
Milk
One carafe of snow
A pinch of salt
CHEF'S TIP
If any unpleasant after-effects are felt, 'Drinke Hott chocolatti ¼ of an houre after.'
METHOD
Prepare the chocolatti [to make a drink]… and Then Putt the vessell that hath the Chocolatti in it, into a Jaraffa [i.e. a carafe] of snow stirred together with some salt, & shaike the snow together sometyme & it will putt the Chocolatti into tender Curdled Ice & soe eate it with spoons.
The Countess's Chocolate Sorbet
Lady Sandwich makes a delicious modern version of the 1st Earl's recipe, vouched for by her son Luke. Perhaps it will make an appearance at some point on mappertonlive.com, a new online subscription TV service launched this April by Luke and his wife Julie, no stranger to the small screen, and revealing the behind-the-secrets of the family home and its award-winning garden.
INGREDIENTS
50g cocoa powder
50g grated dark chocolate
200g sugar
1 tsp vanilla extract
CHEF'S TIP
Allow to soften in a fridge for an hour before serving. Top with grated orange zest to taste.
METHOD
Whisk the sugar and cocoa into half a litre of boiling water and simmer for five minutes. Remove from the heat and add the grated chocolate and vanilla while still warm. Freeze the mixture in a bowl that allows easy whisking; whisk and continue to freeze at regular intervals, to avoid the formation of ice crystals.