Winning the Collections Award, one year on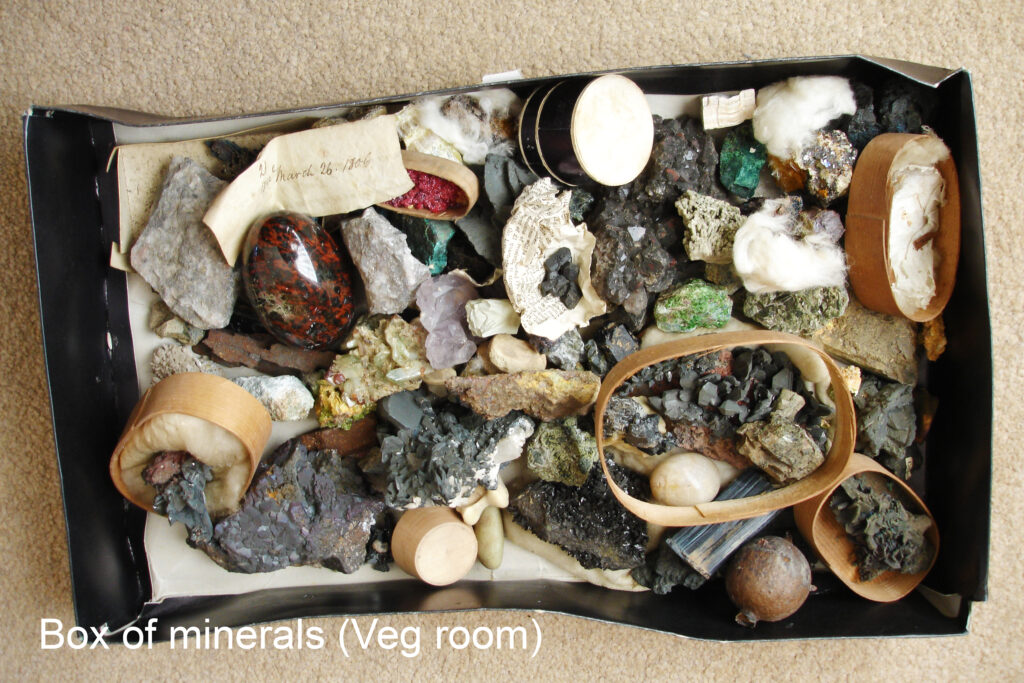 Courtney Smale, curator, describes the impact that winning the inaugural Historic Houses Collections Award in 2002 had on the Williams Mineral Collection at Caerhays Castle.
'The £4,500 prize generously given by the award's sponsors, Dreweatts, has really helped us enhance the curation of this amazing collection.
'When the main mineral collection was rediscovered in 2009 it was in a very poor state and almost totally undocumented. There were no labels for the specimens and no catalogue of the collection. After the painstaking process of identifying all the minerals, a catalogue was drawn up, including photographing each specimen for archival and insurance purposes.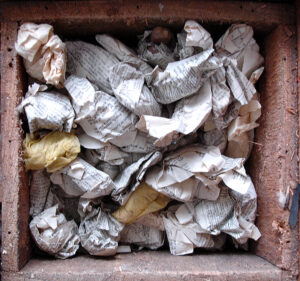 'Our ultimate aim is to secure the collection in a museum-style format which will ensure its future for the next hundred years, at least. The prize money has so far enabled us to create acid-free specimen numbers to affix to the examples of minerals held in the collection, using archival quality inks, papers, and glues. Acid-free trays accommodate specimens and tissue paper covers those held in reserve.
'Improving the collection's display, interpretation, and profile is an ongoing project, and one that's been boosted by the grant for winning the award. We rotate the specimens on public display in cabinets from time to time, and we'll continue to lend elements of the collection to major mineral exhibitions, for which tailor-made cabinet banners are required.
'The Bryce McMurdo Wright Miniature Collection (rated as one of the finest ever seen by American mineral experts) continues to attract attention, too, as a 'sub-collection' within the main William's gatherings. The original manuscript catalogue for the collection, dating from 1870, was rediscovered in 2011. It has now been professionally rebound with money from the award, ensuring its safe future.
In all, we're making great progress, and this award was a huge boost to our efforts. I hope that in the years to come Caerhays' astonishing mineral collection will continue to return to the prominence it deserves and give the public delight for generations to come.'