Login and App FAQs
Answers to the most frequently asked questions about logging in to our website and using our app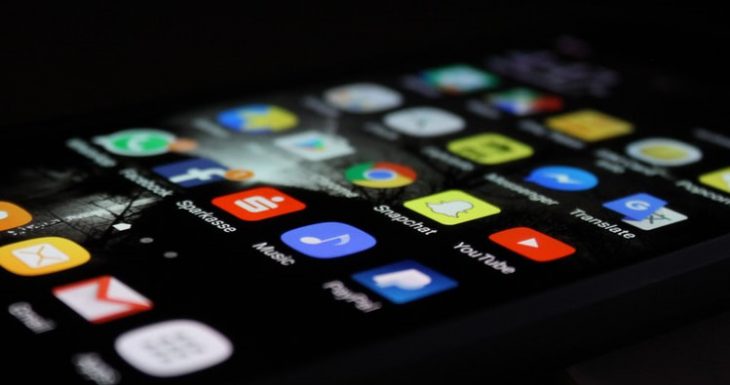 Recent improvements to our online offering – a new website and the return of a Historic Houses smartphone app after four years – have meant unavoidable changes.
Since March all our visitor members have had to re-register their log-in for historichouses.org. The same username and password combination enables users to log in to the app.
The vast majority of members have had no issues and now have access to all the great content in our members-only area. But if you are having difficulty with any of our online services, please read the advice below before contacting us.
Please note the answers below apply to visitor members only. If you are a house member or a corporate member, please contact us directly to sort out any log-in issues.
Frequently asked questions
How do I log in to the website?
If you haven't logged in since March 2021 you'll need to register for an account.
To successfully register an account on this page  you need to:
Have already provided us with an email address (you probably did this when you signed up, but if not you can contact our membership department and ask them to add one to your subscriber record).
Have the barcode number to hand (it's on the back of your membership card) of the member whose email address you want to use. If your household contains many members, you can supply us with an email address for each one, and each email address plus that person's barcode can be used to create an individual account. But it's important that you use the right barcode for the right email, because each email address supplied is only connected to one member of your household.

Enter the post code you supplied us when you joined. Please bear in mind that if you have since moved house and have not informed us of your change of address, we won't have your current post code. In that instance, you'll need to use the one you gave us during your sign-up process. It can sometimes take several days for changes of address to register with our system so please be patient.
Choose a password. It is good practice to avoid using a password you use elsewhere for sensitive sites like internet banking, shopping, social media, etc.
I have registered a new user account since March 2021 but still can't log in
You may have forgotten your password, or have accidentally entered a different password from the one you thought you'd chosen. Click here to reset your password – you will need to enter the email address you used to register your new website user account.
If, having followed step 1, the form asks you to enter a valid email address, you need to:

check you have typed the email address accurately;
if that doesn't work, try to register an account from scratch using that email address (see 'How do I log into the website' above). It may be that you have not yet successfully registered an account using that address.
I used to be able to log in to the website but can't now
You need to have a valid membership to create a user account for the website. If your membership has lapsed, you will not be able to log in. You can rejoin here.
If you are a valid member and have not used the website since March 2021, you will need to create a new user account. See 'How do I log into the website' above.
How do I log in to the app?
Our new smartphone app uses the same login credentials as our new website.
If you have a user account for the website already, the same credentials will work on the app.
If you have not created a user account for the website, you will need to register for one before trying to log in to the app (see 'How do I log into the website', above).
I can't use the app because I can't log in
There are two ways to use the app.
Anyone can use almost all the functionality the app offers, without logging in. When the app starts, simply choose 'Skip' on the launch page, and you'll be taken to the app's content.
Members who are able to log in (see 'How do I log into the app' above) have the additional benefit of being able to 'favourite' houses and see those houses they have 'favourited' on the website, as well as being able to view some basic details of their membership.
Our app runs in full screen. That means that on some phones, without a physical 'back' button or a permanent menu bar, it may not be immediately apparent how to exit the app or switch to another app.
In most cases, this is easily resolved by scrolling down with your finger from the top of the screen. This will usually reveal your menu bar or 'back' button, enabling you to close the app or switch functions.
The app won't run on my phone
Although the app is supported on all recent iPhones and over 5,000 different devices running Android, we're sorry to say that we are unable to guarantee compatibility with every phone and operating system, and bugs will sometimes occur in some environments. The older your phone or operating systems, the higher the chances that you will not able to run the app.
Please note that the app does not run on Amazon devices. Only Apple and Android operating systems are supported. You can see a complete list of the Android devices that can run the app here.
If your device is on that list but the Google Play Store marks the app as incompatible with your device, please follow these steps:
Ensure you have enough memory space to install the app. You need at least 25MB of free storage
Make sure your device is up to date with all the latest software and security updates
Restart your device
Go To Settings > Apps > Google Play Store > Storage > Clear data
Close and reopen the Google Play Store and try to install the app again
If you have successfully downloaded the app but it isn't running right, try these these steps:
Try restarting your phone.
Try removing and reinstalling the app
Try closing all other apps before launching our app
If running the app for the first time, make sure you are connected to the internet
I can't find where to download the app from
I changed my password for the website and now I can't log in to the app
Our website and app are connected. They both look for the same login credentials to check if someone is a member. The website is where all members manage their user account. If you have changed your password on the website, you will need to enter that new password next time you want to log in to the app.
I don't find the app convenient
We've created an app to give members as many ways as possible to access information about our member places that you can visit and stay in. Some people appreciate certain features of an app – for example, that it 'caches' data so you can use it if you're somewhere that doesn't have signal.
But not everyone prefers the reduced functionality that comes with an app, so we encourage members to also bear in mind that our website is fully mobile enabled and optimised to run on the screens of smartphones and tablets.
The app is showing different information to the website
The app and website are linked, and essential information that we change on the website will synchronise with the app within a short space of time – provided the device the app is running on has internet connectivity. If you are connected and are not seeing updates, you may need to restart your app to prompt it to update.
Of course, we are aware that even our website is not always 100% accurate as regards opening dates and times, and we are grateful to those users who inform us of anything that's out of date so we can get it fixed as soon as possible. Both the app and website provide a link at the bottom of all listings to enable users to submit corrections and additions.