The European Nightjar – stuffed or saved?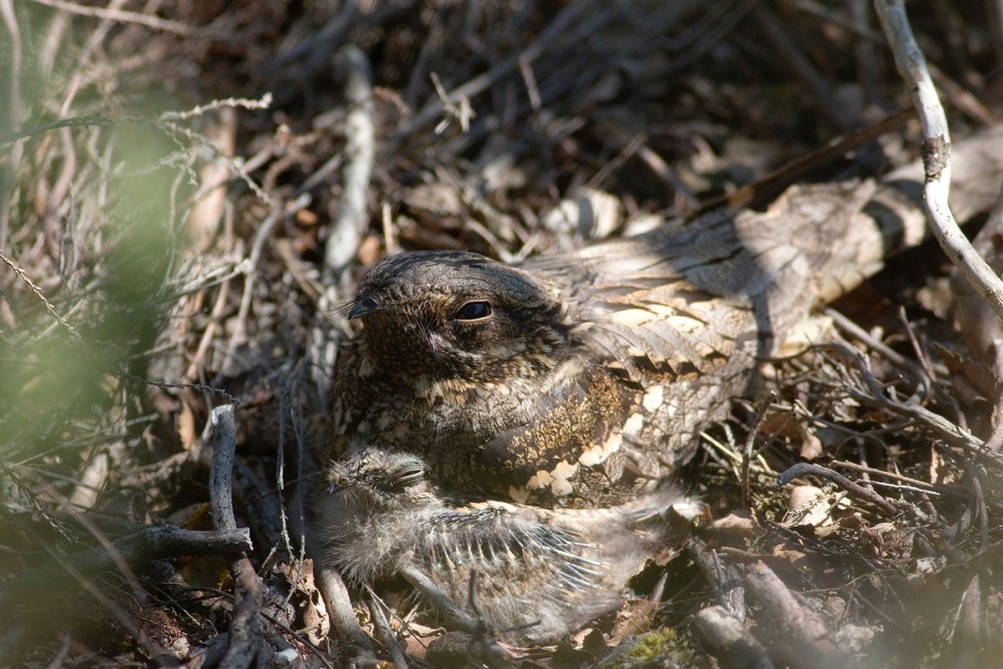 Scientists at the University of York hope to use samples from taxidermy to save the European Nightjar from the threat of extinction.
The European nightjar (Caprimulgus europaeus) has undergone a significant decline over the last century, with the UK population falling by half between 1966 and 1981. The population has since increased, but the implications of the severe decline on population health remain unknown. Understanding whether population decline in the past has impacted levels of genetic diversity among contemporary populations is vitally important, and will help to inform conservation plans aimed at mitigating habitat loss and management.
In order to build a genetic 'genealogy' of the nightjar, academics at the University of York are appealing to anyone who may have a stuffed specimen to let them take a minute sample that could help save the surviving birds:
"We are seeking European nightjar specimens which have been collected in the UK, and are particularly interested in birds with details concerning collection date and location. We will take a small sample of either the toe or footpad, from which DNA will be extracted." said George Day whose PhD research aims to help the beleaguered bird. "We will then use this DNA to sequence the genome of each individual sampled, enabling us to 'turn back time' to see how the distribution, abundance and genetic diversity of the UKs' nightjar population has changed over time."
Prof Jonathan Finch added that country house collections offer an untapped resource for such studies, "Museum collections are important, but country houses share an untapped and potentially larger collection dispersed across the country. It is a fantastic opportunity for owners to contribute to the conservation and protection of this threatened species"
Results from the research, which is funded by Natural Environment Research Council, will be of enormous help to land managers and conservation bodies, providing accurate information on the relative genetic health of the UK population and factors limiting recovery.
Anyone who has a specimen of the European Nightjar and would like to contribute to this pioneering study is encouraged to contact George Day (gwd500@york.ac.uk) at the University of York.