Wentworth Woodhouse Wins Two National Heritage Awards
Rotherham stately home Wentworth Woodhouse is celebrating after winning prestigious national awards from two of the country's leading heritage organisations.
The 'unsung heroes' caring daily for the Grade I listed country house won a Best Loved award from The Society for the Protection of Ancient Buildings, and the 82-acre gardens have been named Historic Houses' Garden of the Year 2022.
Entries by Wentworth Woodhouse Preservation Trust, which is regenerating the entire site,  impressed judges in both the award schemes to make it to their national finals. Then the decision-making was opened up to the public – and they voted for Wentworth Woodhouse in their thousands.
Sarah McLeod, CEO of the Trust which took over in 2017, Said:"We are overwhelmed to have won two important and highly-contested awards. Restoring and regenerating Wentworth Woodhouse is a colossal task, but we are making huge strides thanks to the dedication of our truly brilliant staff, volunteers and trustees. They are the true winners of these awards.
"We are so grateful for the votes we received. They are proof the public is clearly with us on our journey and that makes us feel very proud indeed."
The SPAB's Heritage Awards celebrate excellence in building conservation. The Best Loved Public Building award celebrates the often unsung heroes who carry out the regular maintenance vital to the ongoing health of old buildings
When the Trust moved in during 2017 it found a house being eaten from the outside-in by the elements after years of decline. Leaking roofs were the biggest culprits.
Around 60% of the East Front's roofs and their ornate stonework, and 20% per cent of roofs at the Stables, have now been carefully repaired, which protects rooms beneath.
But a well-functioning roof rainwater system was equally vital. The system designed and fitted 250 years ago had fallen into decline and was trying to cope with an increase in rainfall caused by climate change
The Trust's small Maintenance Team, and the band of talented volunteers it relies on, came up with ingenious solutions.
Under the leadership of Maintenance Manager Julie Readman, they designed and custom-made unique fittings for hopper heads, gulleys, weir shutes, roof sumps and hard-to-access gutters.
Their rainwater solutions went into place in autumn 2021 and have succeeded in preventing blockages and overflows which could cause rainwater to permeate the buildings. They are also saving time and money, negating the need to hire scaffolding or machinery to clear debris, leaves and birds' nests.
Mary Kerrigan, Best Loved Awards judge, conservation architect and SPAB Scholar, commented: "Exceptional thought by the maintenance team has gone into the design of a range of interventions which should save countless hours and effort as they carry out the annual inspections and follow-up maintenance a building of this size will demand.  Their work exemplifies one of the SPAB's core messages: maintenance, maintenance and more maintenance."
Sarah McLeod said: Our award from the SPAB acknowledges the tireless efforts and the vast range of skills of our maintenance staff and volunteers. They play a vital role in ensuring Wentworth Woodhouse will be there for future generations to enjoy."
Wentworth Woodhouse's private gardens, which fully opened for the first time in 2020 to offer locals tranquil and beautiful spaces in the pandemic, triumphed over seven other contenders for the Historic Houses 2022 Garden of the Year Award, sponsored by Christie's.
The organisation described the gardens as 'multi-tasking, all-embracing spaces beloved by the public" and "a haven, a natural playground, the scene of cultural events, and places of learning for people of all abilities".
Ben Cowell, Director General, said: "The rescue of the house at Wentworth Woodhouse is one of the most significant heritage achievements of recent years. The work the team has done with the gardens is also nothing short of spectacular, and deserves just as much attention. We are thrilled to be able to recognise that work with this award, which is testament to the strong support Wentworth Woodhouse has from its local community."
Scott Jamieson, Head Gardener at Wentworth Woodhouse, said: "We're so glad that the hard work we've put in over the past few years has been recognised by Historic Houses.
"You can imagine how difficult it is to maintain and preserve 82 acres of gardens at such a popular and frequently-visited place. We definitely couldn't achieve what we do without our amazing volunteers who work tirelessly, rain or shine, to ensure high standards are met. We have the best team we could wish for and this award is their award!"
Picture credits: Joy Newbould, David Sowter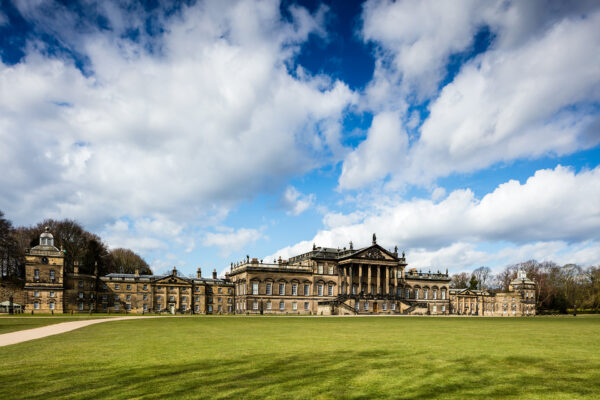 Free for members
Wentworth, South Yorkshire, S62 7TQ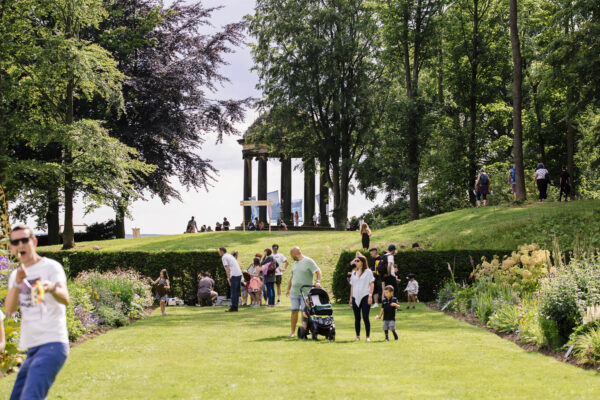 Wentworth Woodhouse, in South Yorkshire, wins the 2022 Historic Houses Garden of the Year Award, sponsored by Christie's, in a public vote, while Upton Wold receives the Judges' Choice award.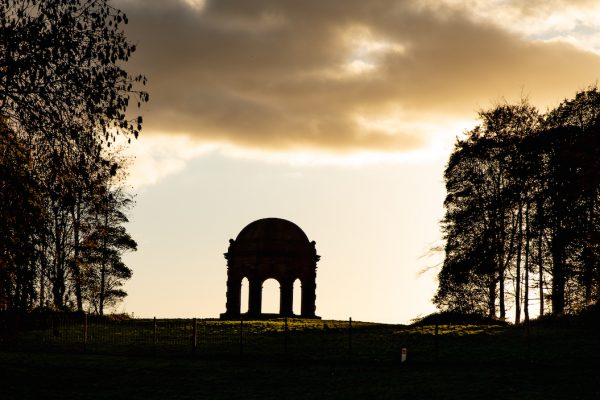 Wentworth Woodhouse has survived much during its 250-year history, but its future looked bleak when the COVID-19 pandemic hit the UK. 2020 was set to be a turning point in the resurrection of the Rotherham country house once owned by...
Become a Historic Houses member
Explore the nation's heritage from just £65 per year.
Hundreds of the most beautiful historic houses, castles, and gardens across Britain offer our members free entry.
Also: receive a quarterly magazine, enjoy monthly online lectures, get exclusive invitations to buy tickets for behind-the-scenes tours, and take up a range of special offers on holidays, books, and other products you might like.